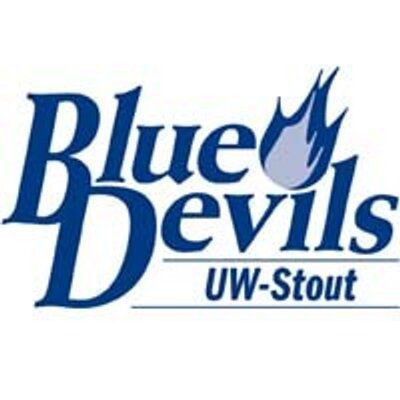 BOSTON, Mass. — UW-Stout's Noah Zastrow and Josh Freyholtz earned indoor pole vault All-America award by finishing seventh and eighth, respectively, at the NCAA Division III Indoor Track and Field Championship Friday at the Reggie Lewis Track and Athletic Center on the campus of the University of Massachusetts, Boston.
Both Zastrow and Freyholtz finished with a height of 15-feet, 11-inches (4.85m), but Zastrow got one extra step up the podium by fewer misses.
Zastrow cleared his first three heights on his first jump, including the 15-11 mark. He passed on the next height, 16-0.75 (4.90m) and missed on all three attempts at 16-2.75 (4.95m). Zastrow last year finished fifth at the indoor championship.
Freyholtz needed two jumps to clear each of his first two heights, then cleared his final height on this third attempt. He missed on all three attempts at 16-0.75 (4.90m).
Heather Beecher hit a personal best and was less than three inches short of the UW-Stout women's school pole vault record with a mark of 12-feet, 3.50-inches and finished eighth.
Elsewhere in the afternoon session, both Kaitlin Mallek and Tymesia McFadden came up short in their bid to qualify to the finals of the 60-meter dash. Mallek came in with a time of 7.78 seconds to finish 13th and McFadden clocked a time of 7.86 to finish 18th.
Shanna Laehn placed 20th in the 60-meter hurdles in a time of 9.12 seconds.
Freyholtz was 16th in the long jump with a mark of 21-10. The distance medley relay team of Cody Lohrenz, Andrew Gilles, Sam Wouters and Michael Fifield was 10th (10:15.83).
UW-Stout's Kevin Ruechel and Stephanie Pladies earned All-American honors on Saturday.
Ruechel finished sixth in the shot put with a toss of 55-feet, 8.50-inches.
Pladies tied for eighth in the high jump, clearing a height of 5-4.25.
Baseball
UW-Stout 15-8, Principia 0-3
At Elsah, Ill., UW-Stout opened the 2019 season with a sweep over Principia College, 15-0, 8-3, Friday. Stout tallied 27 total hits over the two games and three Blue Devil pitchers recorded 29 total strikeouts.
In the opener, Jack Donahue went the full seven innings, allowing four hits and chalking up 10 strikeouts to give Stout the 15-0 shutout to open the season. The Blue Devils, who pounded out 16 hits, recorded five doubles. Jordan Wilson was 2 of 5 with three RBI. After three innings, the game was scoreless, but Stout scored three in the fourth, one in the fifth, four in the sixth and seven in the seventh.
In the nine-inning nightcap, Wilson delivered a three-run home run in the eighth inning as Stout recorded 11 hits in game two. Brad Rindfleisch worked the first five innings and recorded 11 strikeouts. Rindfleisch gave up three earned runs and four hits.
Stout did not commit any errors until the bottom of the ninth of the second game which led to no-outs, bases loaded situation for reliever Brandon Bohl. Right-fielder Reid Akerman produced a double play, grabbing a shallow fly ball and gunning the runner down at the plate for two outs. Bohl forced a flyout to end the game.
Jace Baumann worked three innings over the middle of the game, striking out eight and allowing two hits while facing 12 batters.
Saturday's scheduled doubleheader was postponed.
Be the first to know
Get local news delivered to your inbox!