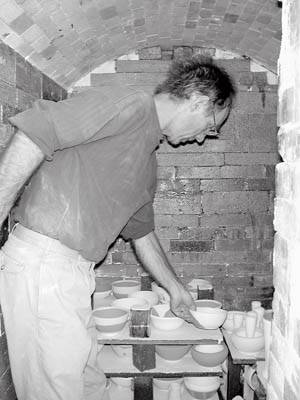 "Empty Bowls," Sunday, March 30, is for the whole family and the whole community to have fun together as we help to eliminate hunger and homelessness. Come when you wish between 11 a.m. and 2 p.m. at Menomonie Middle School, 920 21st St., Menomonie.
Come to the event and enjoy a Homemade Soup & Bread Meal, a Potters' Silent Auction, and local entertainment. Come view displays. Come write a letter to enlist government help for hungry people. Bring the children--an activity table is planned for them.
Regional potters and their students have created and plan to contribute over 600 bowls. Each person who attends "Empty Bowls" will receive one of the artistic bowls along with their meal for a donation of $15.00.
The Homemade Soup and Bread Meal will feature both old favorites and new tasty soups. Many varieties of breads are being sought. To donate, call Rose Studebaker, 235-3409.
You have free articles remaining.
The local groups to benefit from the "Empty Bowls" are the Interfaith Food Pantry, the House of Hope and Menomonie Area Bread for the World. The goal is to raise $10,000 from donations for the meal and the potters' auction.
The Potters' Silent Auction will feature all kinds of pottery made by local artists. A group of the pottery items will go to the highest bidders each hour. To donate, call John Thomas, 664-8365 or 664-8368.
Children's activities will feature Peace Paperworks led by Todd Olson. Shelly Gordon will lead a variety of other children's activities related to concern for hungry people.
"Empty Bowls" is sponsored by Menomonie Area Bread for the World and Menomonie Middle School Student Council. For more information, call Julie McNaughton, Coordinator of Menomonie Area Bread for the World, 235-9377.
Menomonie Area Bread for the World is a Christian citizen's movement of the Menomonie Area that works for legislation to eliminate causes of hunger. Each year we sponsor an area-wide offering of letters. The festival will be the kick-off for the 2003 Offering of Letters, "Rise to the Challenge: Eliminate World Hunger."
The Interfaith Food Pantry and the House of Hope are programs of Dunn County Interfaith Volunteers, 1920 South Broadway, Menomonie. The Interfaith Food Pantry is a source of food and personal care items for people of Dunn County with emergency needs. The House of Hope is a shelter in Menomonie that provides short-term housing for the homeless of Dunn County.