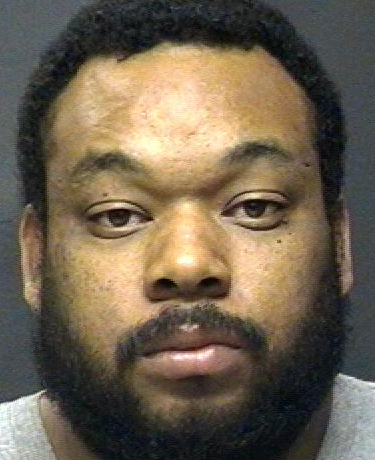 For the second time in just over a month, a man wanted for murder in another state was apprehended in Menomonie.
According to a press release, at 6:30 a.m. Thursday, the U.S. Marshall's Service contacted Menomonie Police about a fugitive from justice — wanted for murdering a man in Hammond, Ind. last summer — who might be staying in the city. A review of MPD records unearthed the address of a person known to associated with the fugitive, 31-year-old Kasiim Weaver.
After seeing Weaver enter the suspect's residence in the 2500 block of Harvey Drive at 9:30 a.m., officers from MPD and the Marshall's Service arrested him on a felony warrant for murder issued by Lake County, Ind. Weaver was believed to have been staying at the residence periodically for the past two months.
Weaver was taken into custody without incident. He was expected to appear in Dunn County Circuit Court on Friday. 
The Northwest Indiana Times reports that on June 26, 2010, Weaver, of Gary, Ind., was drinking with others behind a gas station when he said a man named "Big John" Hargrove fired at him several times a couple of days earlier.
Weaver was alleged to have been told it wasn't true, but a short time later Hargrove was seen across the street from Weaver's home. Witnesses reported hearing a shot after Weaver crossed the street to approach Hargrove.
According to NWI, Weaver was said to have stood behind Hargrove, shooting him several times before putting the handgun into his pants and running toward the side of his house.
In June, police arrested Jeffrey A. Roach, 36, at his North Broadway residence after running a background check and discovering he was wanted in Victoria, Texas. Roach is accused of being involved in a drive-by gang shooting of Tim Hunt, 22, outside his family's home.
Be the first to know
Get local news delivered to your inbox!