Bob Dylan was right.
The times do change.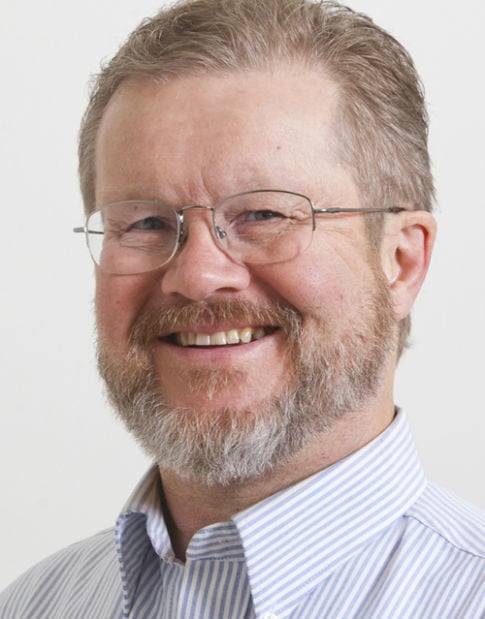 It's hard to think of a more hidebound institution than the British monarchy — horses, carriages, tall guys in great big furry hats. Royalty seemed as changeless as the queen's hairstyle until it was announced that the House of Windsor will be importing its next princess from the erstwhile colonies.
Thus far the Brits appear to find this a jolly good idea and already have started turning out tea towels tatted up with images of Meghan Markle and her young prince — a fellow only five dead relatives away from becoming Henry IX.
It has to have his great-grand uncle Ed spinning in his grave — and his grand aunt Meg making a few rotations of her own.
So here's the 30-second history lesson. Uncle Ed is more formally known as Edward VIII, King of the United Kingdom and the Dominions of the British Empire, and Emperor of India, Jan. 20, 1936, until his abdication less than 11 months later — signing off to his subjects with a farewell message: "I have found it impossible to carry the heavy burden of responsibility and to discharge my duties as king as I would wish to do without the help and support of the woman I love."
That woman was Wallis Simpson, an American, barred by the Church of England from marriage to the king because she was divorced.
Aunt Margaret — Queen Elizabeth's sister — found herself in much the same situation, only it was a divorced man to whom she was forbidden to pledge her troth.
Meghan will also be leaving an ex behind when she settles in with Prince Harry, but with the blessing of Old Queen Bess — and the Archbishop of Canterbury to boot.
Oh, and Meg's mom is black — you have to wonder how that would have sat with all those Brits who set out to the colonies bound to "take up the white man's burden," as their poet laureate so delicately put it.
Yeah, the times do change.
Especially when it comes to men and women.
And what goes on between us.
A divorced woman is longer a threat to the British throne, but an offended woman has become threat to a Senate seat.
There's some symbolism lurking somewhere in the fact that Hugh Hefner was barely cold in his grave when Harvey Weinstein's reputation was popped like an infected pimple, and what goes on between guys and gals will likely never be the same again.
Over the past couple of months there's been an avalanche of accusations sweeping all sorts of dirty old — and not so old — men into sudden, unanticipated retirement as titillating, tawdry tales took over the headlines and what we used to call frat boy behavior suddenly took on a more felonious cast.
The times change — sometimes overnight.
But the past doesn't change. What was was. What happened happened.
In 1936, an American divorcée nearly toppled the British throne. Eighty-one years later, another promises to infuse new life into that aging institution.
On a trip to Australia, Edward described a group of aborigines as "the most revolting form of living creatures I've ever seen!" One must wonder what he would think of Meghan's family background.
Times change — attitudes with them.
What was accepted, isn't. What was ordinary, isn't.
A nation of ex-smokers will attest to that.
So will the Queen of England.
And Al Franken.