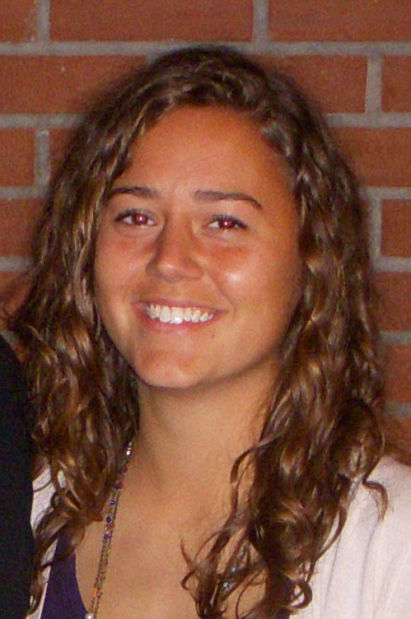 Every day begins with a new calorie balance; the average person is given about 2,000 calories to spend each day. Will you use all 2,000 in one sitting at your favorite fast food restaurant? Spread them out throughout the day? Or carelessly spend over your 2,000 calorie limit only to end up in the red and gaining weight? How will you spend your calories?
Viewing your calorie balance as a checking account is a simple and practical way to manage your calorie intake. Instead of hoping you don't eat too many calories and going over your limit, imagine you literally have no more calories to spend once you've hit your allotted intake amount. Track your calorie consumption like you would a checkbook; spend no more than you have.
You can calculate your personalized calorie needs estimate by simple math or through a calorie calculator, found on the USDA website (www.supertracker.usda.gov).
Any excess calories above your calorie needs will lead to weight gain; the opposite applies too:  If you don't reach your calorie limit, it may lead to weight loss. Weight management is based on calorie balance: Calories eaten should equal calories burned.
You'll get the most "bang for your buck" or "crunch for your calorie"  by choosing nutrient-dense foods. Nutrient-dense means that the food is loaded with nutrients while contributing a low number of calories.
Calorie-dense foods are the opposite; they provide little to no nutrients and health benefits, but are high in calories. This is commonly due to their high fat and/or sugar content. These foods should be consumed more as a treat rather than a main contributor; they contribute large amounts of calories and will leave your calorie bank and stomach empty.
Nutrient-dense foods will provide energy, your needed nutrients, and will allow you to eat more because they contribute fewer calories.
Choose nutrient-dense foods:
• Whole grains/ Complex carbs
Limit calorie-dense foods:
• Sweetened beverages (soda, juice)
An easy way to keep track of your calories is to utilize nutrition labels and measure every piece of food that you consume including beverages. Subtract these numbers from your total allowed calories as foods are consumed, allowing you to always be aware of your calorie status throughout the day.
 "Some debts are fun when you are acquiring them, but none are fun when you set about retiring them." - Ogden Nash
Enjoy your given calories, but be smart; practice self-control today rather than suffering at the gym or going hungry tomorrow trying to fix your calorie debt.  The next time you pick a food to eat, ask yourself if it's worth your calories; you only have so many. Choose wisely.
Total time: 10 hours and 15 minutes (Prep time: 15 minutes, Cook time: 10 hours)
1 28 oz. can whole tomatoes
2 16 oz. cans kidney beans (undrained)
Brown ground turkey; drain. Add all ingredients to slow cooker (do not drain tomatoes or beans). Simmer on low for 7-10 hours.
Be the first to know
Get local news delivered to your inbox!