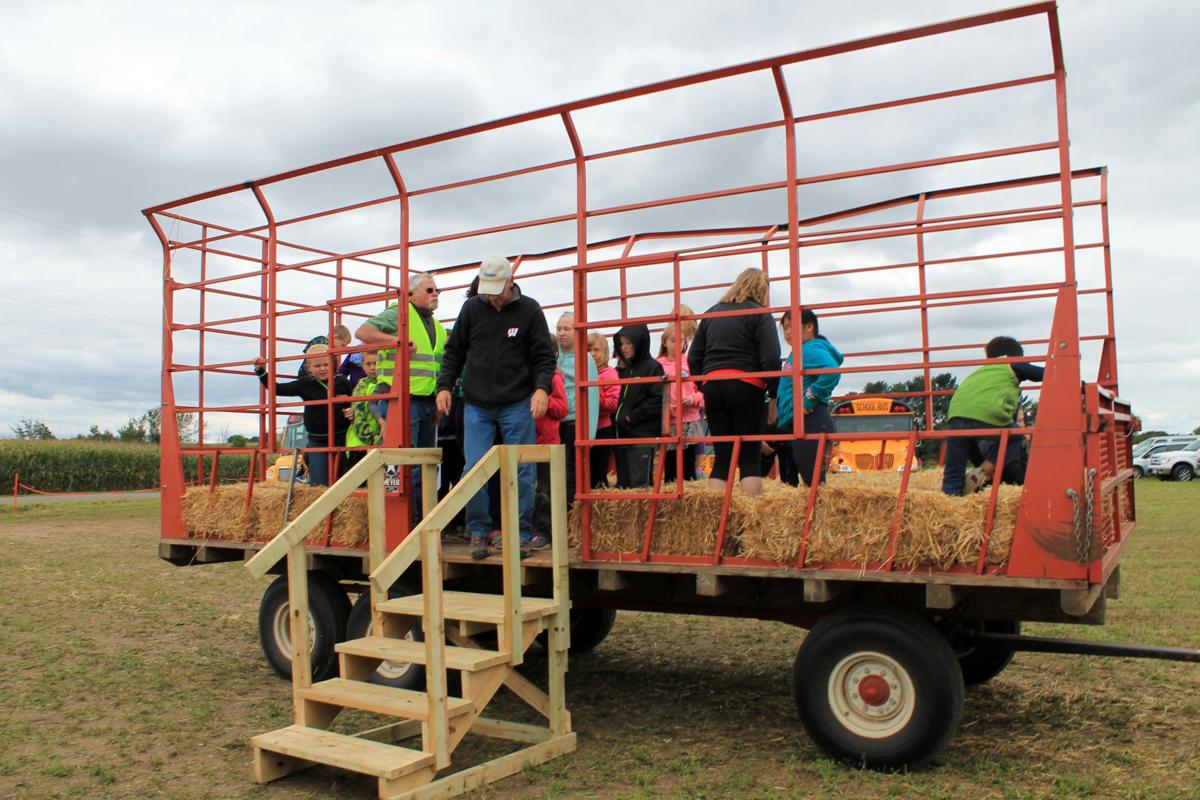 Bring the entire family "back to the farm" and enjoy a free day of fun and learning about agriculture. On Saturday, Sept. 8 from 10 a.m. to 2 p.m. for the 11th Annual Chippewa Valley Farm-City Day at Seibels Organic Dairy (10494 157th Ave, Bloomer). Seibels Farm was established in 1917 and is owned and operated by Chuck and Adam Seibel and families.
With many people being two or more generations removed from the farm, and with agriculture being such an important part of our everyday lives, we are inviting the entire community to come "back to the farm." Farm-City Day is an opportunity for the public to see and tour a working farm. This event is aimed to educate our community on where and how our food is produced, showing how agriculture has evolved and progressed over the last 50 years.
Farm-City Day attendees will be able to tour the organic farm on foot or on tractor driven wagons, with tour guides from the Chippewa Valley Technical College Agri-Science program. Seibels farm transitioned and became certified organic in 2001. Since that time, they have continued to upgrade their dairy facilities, along the way building a new freestall barn, heifer barn, and calf facility along with feed and manure storage structures. Herd size increased to 140 cows and two DeLavel Robotic milking machines were installed in 2011. Seibels farm over 1000 certified organic acres, including alfalfa, corn, soybeans, rye, oats and yellow peas. They also maintain over 200 acres of pasture for livestock grazing. Seibels have diversified their business to also include direct market organic pasture raised beef and chickens.
You have free articles remaining.
Attendees will also be able to interact with numerous agriculture educational displays and demonstrations, participate in kid's activities and visit the petting zoo. Food will be available for purchase from Bloomer FFA and FFA Alumni. There will be many other special attractions at the event from participating vendors.
Each year Farm-City Day rotates the location of the event between Eau Claire, Chippewa and Dunn County to represent a variety of local farming operations in the Chippewa Valley. This event is generously supported by Chippewa Valley area businesses, agriculture groups and many local volunteers. To learn more, visit www.farmcityday.com, Facebook page and Instagram page (Chippewa Valley Farm-City Day).
Directions to Seibels Organic Dairy: From Eau Claire, travel North on Hwy 53 to Tilden/County Road B exit 1-2. Turn right onto County Rd B and then turn left onto County Rd Q for 5.5 miles. Turn right onto 157th Ave and follow signs for parking.
Contact Farm-City Day committee chair Katie Wantoch via email katie.wantoch@ces.uwex.edu or the Dunn County UW-Extension Office at (715) 232-1636 if you have questions.