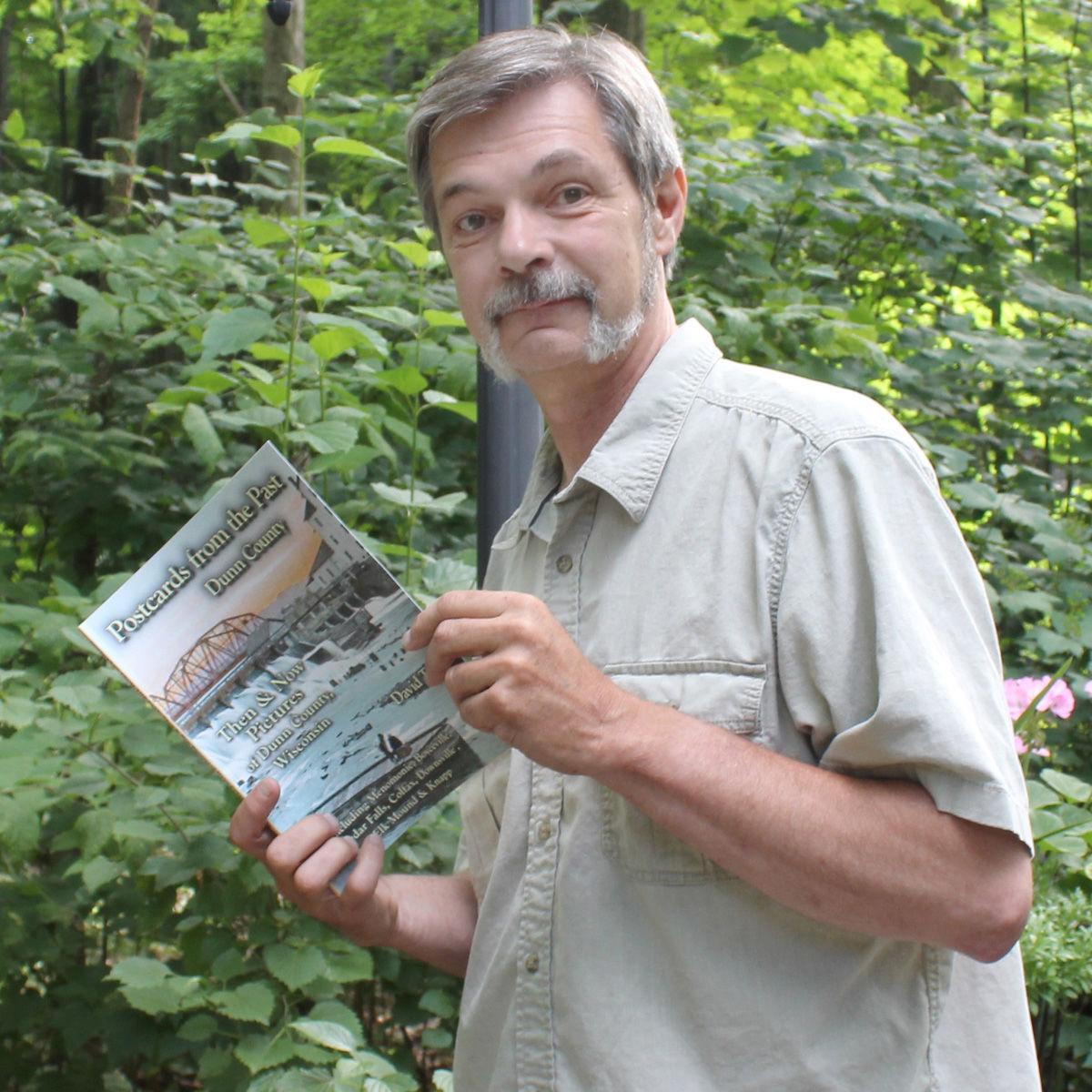 Menomonie author and photographer David Tank is debuting his latest collection of photos "Postcards from the Past: Then and Now Pictures of Dunn County, Wisconsin." On Thursday, July 14, from 3-6 p.m. at the Mabel Tainter Center for the Arts in Menomonie, he will be signing copies of his new book during Ladies Night Out.
"This new book is a companion volume to last year's "Postcards from the Past" book, which focused on Menomonie," said Tank. "Everything in "Postcards from the Past—Dunn County" is new. Besides Menomonie, this book includes shots from some of the other communities in Dunn County, including Boyceville, Cedar Falls, Colfax, Downsville, Knapp and Elk Mound."
Tank takes vintage postcards and then reshoots the same scene today. The "Postcards from the Past" books includes 50 pairs of then/now pictures.
"Many of the original postcards are a century old," Tank explained. "It can be challenging to reshoot some of the pictures, because a lot has changed since then."
Identical perspective
Tank's goal is to recreate the shots precisely, by standing in exactly the same spot as the original photographer: "I like to imagine that the earlier photographer was a time traveler, suddenly transported to the present. Without moving a step, what is he now looking at?"
Both volumes of "Postcards from the Past" can be ordered online at www.postcardsfromthepast.net. They are available in Menomonie at Bookends on Main, the Mabel Tainter and the Rassbach Heritage Museum. In Eau Claire they can be found at The Local Store and the Chippewa Valley Museum.