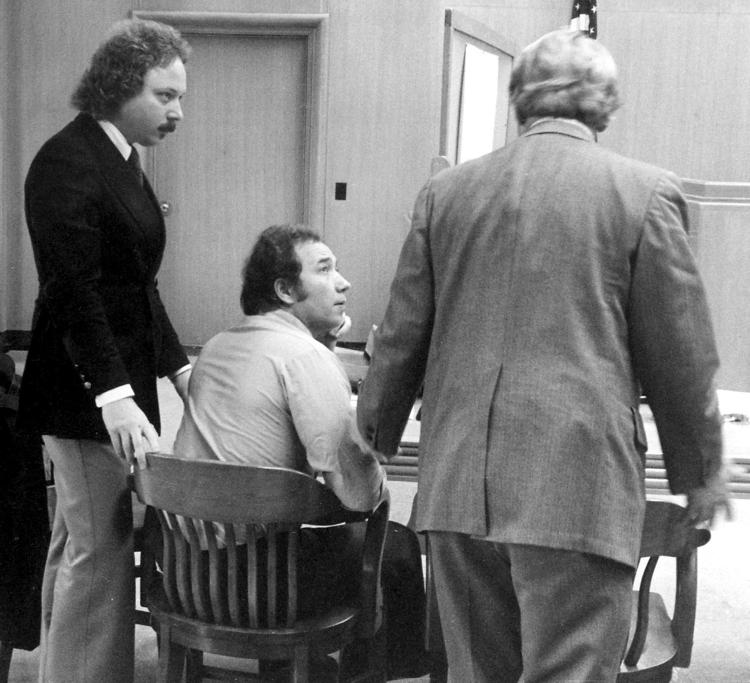 A Chippewa Falls man convicted of a double homicide in 1979 is seeking release from prison.
Charles C. Coogan, 72, shot and killed Chippewa County supervisor Eugene Donaldson and bartender John Murphy at the Four Corners Tavern on April 20, 1979.
On Nov. 2, 1979, Coogan was convicted of two counts of first-degree murder and two counts of armed robbery. He was given two consecutive life sentences, plus 10 years on the armed robbery conviction.
Court records show that Coogan became eligible for release on Feb. 15.
Department of Corrections probation agent Paul Hasenstab wrote a letter to Chippewa County Judge Steve Gibbs on April 23, requesting a statement from him about the possible release. Gibbs was asked to submit his comments by May 12.
"The Parole Commission will then consider all information before making a decision regarding Mr. Coogan's release," Hasenstab wrote. "Mr. Coogan, who is now 72, proposes to live with his brother and his brother's wife in Green County. They live in a home near Brooklyn, WI, and have agreed to remove all firearms and alcohol from the home before Mr. Coogan were to live with them."
Gibbs wrote a letter Tuesday urging the release be denied.
"While I was not a judge at the time, I was a resident of Chippewa Falls and I remember this case very well," Gibbs wrote. "This double homicide shook Chippewa Falls to its core. While the community has tried to carry on from this event, the actions by Mr. Coogan still affect our community."
Gibbs added: "Words cannot adequately express how strongly opposed I am to any parole of Mr. Coogan. Our community is of the same mindset and is opposed to his parole."
Coogan has been denied release in the past. Retired Judge Roderick Cameron wrote in 2011 that if Coogan were released, he should not be allowed to live in Chippewa County.
Chippewa County Sheriff Jim Kowalczyk said he was asked to check on the status of seven victims or individuals related to the case.
But with the murder now four decades ago, Kowalczyk said five of those people are now deceased, one is alive, and he couldn't locate one individual.
According to records, Coogan entered the tavern, pointed a gun at Murphy, the bartender, and demanded money. He shot Murphy in the chest, took money from the cash register, and shot Donaldson, who had moved.
Coogan then drove from the Four Corners Tavern to the Lounge Bar where he was observed buying drinks. When he was arrested, Coogan had $273 in cash on him, and a bank slip belonging to one of the victims. His blood-alcohol level was 0.21.
Coogan, who served in Vietnam, claimed during the trial he remembered little to nothing of the shooting. A psychiatrist testified that Coogan had a mental disorder that was exacerbated by consuming alcohol. The jury found him sane during the committing of all crimes.
In 1986, Coogan filed a motion for a new trial, claiming he was denied effective counsel. However, the state trial court denied his motion, and the court of appeals and state Supreme Court both upheld that ruling. He filed a claim in federal court in 1990, arguing his sixth amendment right was violated, saying his attorney failed to present a witness in support of his insanity plea, according to the written decision by the U.S. Court of Appeals. He wanted a new trial "in support of his claim that he committed his crimes during a flashback to his Vietnam combat experiences." However, the federal court also determined his constitutional rights had not been violated, and rejected all his claims.