'The need to take care of each other never goes away': Kiwanis Club of Chippewa Falls celebrates 100 years of service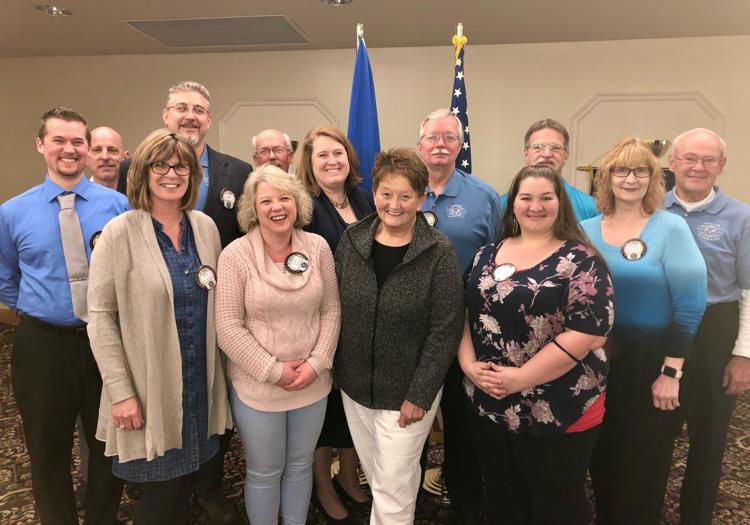 One of the oldest service organizations in the Chippewa Valley is celebrating a milestone few entities ever reach.
The Kiwanis Club of Chippewa Falls is celebrating 100 years of operation in Chippewa Falls. Kiwanis is an international service organization which aims to serve the children of the world through donations to nonprofits, mission trips, individual projects and any other project which aims to make the community a better place.
The Chippewa Falls Kiwanis Club was originally formed on Apr. 21, 1919 and former club president Timothy Tozer said this centennial anniversary shows the need for service organizations like Kiwanis are essential to any community.
"There has been a need, there is a need and there still will be a need," Tozer said. "We realize that even though times change, the need to take care of each other never goes away. The need for people to share sorority and fraternity with each other also never goes away. When good people come together they multiply the effect they can have, so that's what Kiwanis does."
The Kiwanis Club of Chippewa Falls donates on average $25,000 per year to various organizations such as the Chippewa Falls Police Department, Chippewa Falls Main Street, Big Brothers, Big Sisters and dozens of other local groups. They do this through fundraisers such as their ice cream stand every summer at the Northern Wisconsin State Fair, a classic tasting gala each February and other pop-up fundraisers throughout the year in Chippewa Falls.
Current club president Brady Zwiefelhofer said the club is very proud of their work in the community and the plan is to continue their good works for the next 100 years.
"Kiwanis has been involved in all of the major projects in the area, so we plan to continue that," Zwiefelhofer said. "This anniversary is a testimonial to how important this club is to the community. I think the members who join agree that it's contagious to be able to impact the community."
The Chippewa Falls chapter of Kiwanis has a number of members who have been involved with the group for decades now. One of those members is Charles Arntson, who said he enjoys being in an organization that consistently is goal oriented and gets things done in Chippewa Falls.
"I think we are very well appreciated," Arntson said. "There are a lot of projects that wouldn't get funded without donations from service organizations like Kiwanis. I'm happy to participate in this organization and be a part of an organized venue that does things for the community."
Each club under the Kiwanis branch is composed of men and women who are delegated tasks or jobs to work on based on their individual talents and skillsets. Arntson said whenever he comes to their weekly meetings there is always something that needs to be done and someone always steps up to make sure it is accomplished in a timely fashion.
Bonnie Phillips has been a member of the Chippewa Falls Kiwanis Club for the past four years and said she hopes the 36-member club continues to grow as the years go on so that more positive effects can be felt throughout the Chippewa Valley.
"There are so many different service organizations, so to know that someone has been in the community for this long is phenomenal," Phillips said. "The work we do is so great and I hope it continues and we keep getting new members and come up with new ideas to raise more-and-more money for the community."
Now that the club has been around for 100 years and will be servicing the community for the foreseeable future, Tozer said the next step is for more-and-more community members to get involved with service organizations such as Kiwanis to help make their communities a better place for all.
"We have many service organizations in our town, all very outstanding," Tozer said. "I encourage anyone in our community to find the one that fits their schedule and that they can get behind, believe in their mission and join. It's important for everyone to be active in their community and try and help out in some way."