The case of a man accused of huffing from an aerosol cannister, then driving his pickup truck into a group of five people, killing four, on Nov. 3, will be delayed for more than two months while attorneys wait for toxicology results.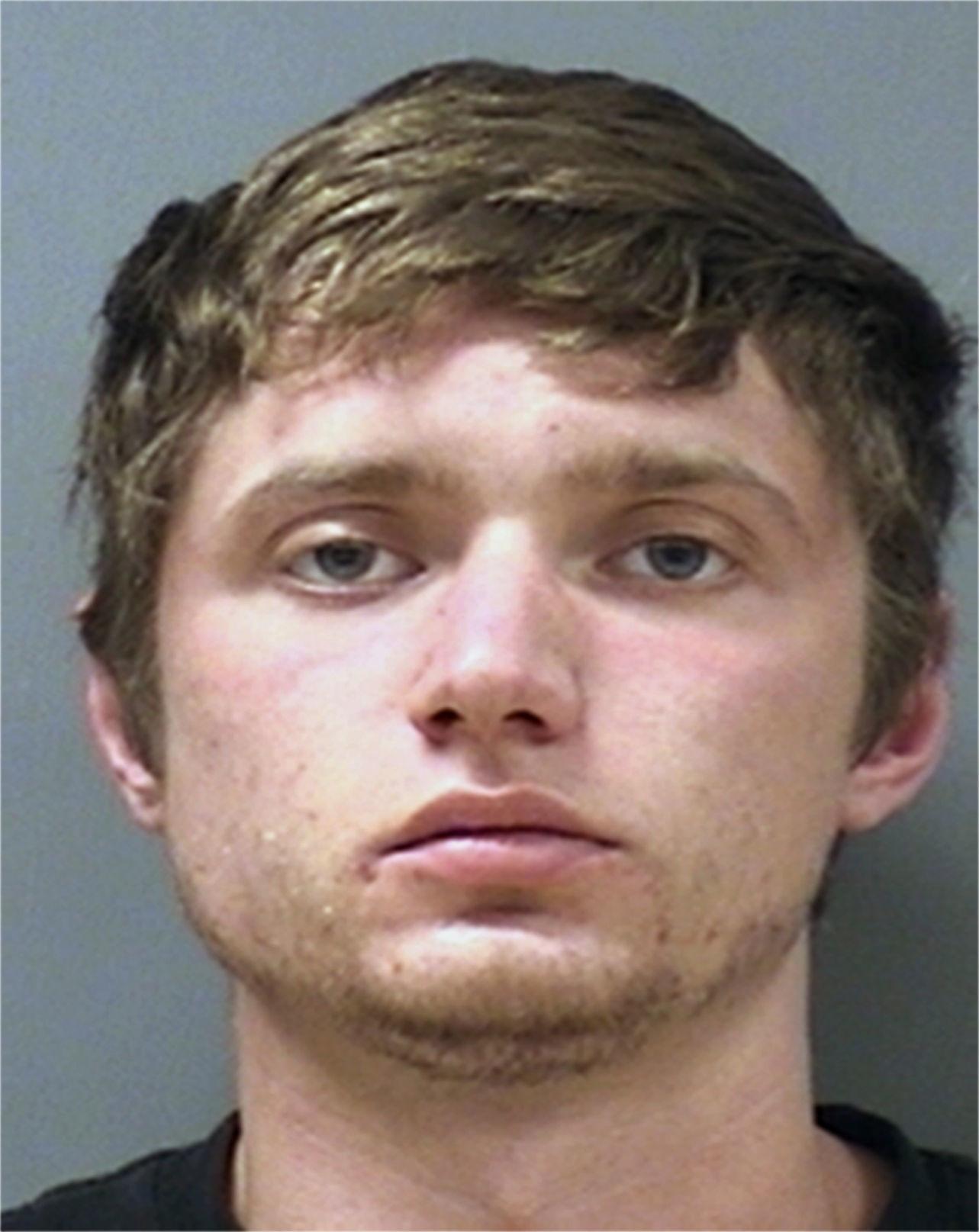 Colten R. Treu, 21, 1060 Joseph St., is charged in Chippewa County Court with four counts of homicide by intoxicated use of a vehicle, four counts of hit and run-involving death, and one count each of hit and run-causing great bodily harm, intentionally abusing hazardous materials and bail jumping. Treu reportedly struck a group of Girl Scouts and one of their mothers.
Treu appeared via video Wednesday from the Chippewa County Jail, joined by his two attorneys. His attorneys requested the delay.
"At this time, we would ask to put this on the calendar for a preliminary hearing, and keep this moving forward," said defense attorney Carly Sebion.
"Everyone is waiting on toxicology reports, is that correct?" Judge James Isaacson asked the attorneys.
Chippewa County district attorney Wade Newell said it is likely 60 days before the toxicology reports come back from the state lab. Isaacson set the return date for the afternoon of April 12, allowing for up to three hours of discussion that day. No trial dates have been set.
Treu remains incarcerated on a $250,000 cash bond. He did not speak during the short hearing. He previously waived all time limits on future proceedings in his case.
Several family members of the victims attended the hearing.
According to the criminal complaint, a group of five adults and seven children from Girl Scout Troop 3055 were picking up trash on Highway P in Lake Hallie, south of the Highway 29 overpass, when Treu's truck struck the group at 11:40 a.m. Nov. 3.
The four deceased people are Jayna S. Kelley, 9, Autum A. Helgeson, 10, both of Lake Hallie, Haylee J. Hickle, 10, and her mother, Sara Jo Schneider, 32, both of the town of Lafayette.
The fifth person injured was Madalyn Zwiefelhofer; she was hospitalized for three weeks, but has since been released and is back in Chippewa Falls.
Treu admitted to police he saw the troop of Girl Scouts, describing them "as wearing highly visible reflective vests," moments before he crashed his black Ford F-150 pickup truck into five people, killing four.
Treu told authorities that he and his roommate, John Stender, had just purchased Dustoff, a keyboard cleaner, and began "huffing" the chemicals to get high. Treu said he took "two short huffs," and Stender had taken a few more huffs. Huffing involves inhaling fumes and sprays typically from an aerosol can for the purpose of achieving a high.
Treu claims "he lost control of the vehicle and fishtailed after Mr. Stender grabbed the steering wheel from him," according to the criminal complaint.
It is unclear if Stender will also be charged. No charges have been filed at this time.
Police obtained a written statement from Stender, who admits he grabbed the wheel of the vehicle to correct Treu's driving, but Treu yelled at him, grabbed the wheel and swerved hard, causing the truck to cross over Highway P, enter the ditch, and strike the five people.
Treu did not stop after striking the five individuals. He drove his black truck to his home, put it in the garage, and placed another vehicle in front of it.
However, an officer who arrived at the scene was able to locate a "fresh fluid trail" which he followed for 1.8 miles, taking him to the garage at 1060 Joseph St., to an apartment shared by Stender and Treu. The truck had "significant front-end damage, with weeds observed stuck in the front bumper," the criminal complaint states.
Treu and Stender were not at the house when officers arrived; Treu turned himself in at 4:33 p.m. that afternoon.
Treu is also charged in a similar incident recently in Rusk County. On Sept. 30, Treu appeared to be intoxicated while driving in Rusk County, went into a ditch and rolled his vehicle. Officers noticed Treu's impairment during a field sobriety test. During a search of Treu's car, officers found meth and marijuana. He returns to court there on Feb. 12.
The criminal complaint states that Treu has one drunk-driving conviction from 2014, plus the recent incident in Rusk County.
The deceased girls attended Southview Elementary and Halmstad Elementary in Chippewa Falls.