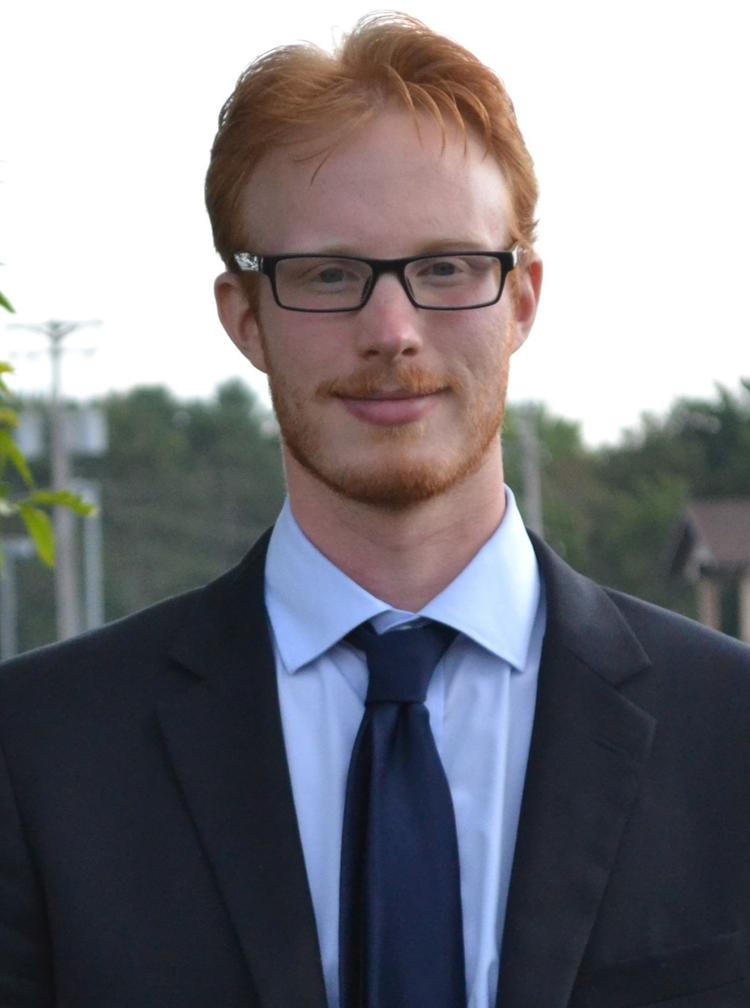 The 2018 Wisconsin gubernatorial election race is beginning to warm up, with a number of Democratic candidates—state assemblyman Dana Wachs and superintendent of public instruction Tony Evers, among others—declaring their intent to challenge incumbent Republican Governor Scott Walker.
One of Walker's challengers made a stop in the Chippewa Valley on Tuesday. Bob Harlow, the first Democrat to declare a run for governor in 2018, is a third-generation Wisconsin native whose political platform focuses heavily on state infrastructure.
The Barneveld native doesn't want voters to focus on his age—he's 25—and instead on his ideas.
"Wisconsin is badly in need of investment in infrastructure. The reason why, I think, you see companies with good-paying jobs leaving Wisconsin, and a lot of young people leaving as well, is because we haven't been making those investments," Harlow said.
Harlow's father is a woodworker in Barneveld; his mother teaches English. His political platform includes more money for public schools, but a larger priority will solve the money issue, Harlow hopes: building jobs to bring more families and young adults to the state, and as a result, recharging the economy.
His governorship would focus on bringing a 200 mile-per-hour high-speed rail connecting the Twin Cities, Chicago and several major hubs in Wisconsin, including Eau Claire, Green Bay, Wausau, La Crosse and Madison.
"If you had a rail line linking Eau Claire directly to Minneapolis, you're talking about a 30-minute commute by high-speed rail…you'll have residents of the Valley who can go commute to Minneapolis. People will come, build houses, invest in our schools," Harlow said.
If elected, Harlow said, he plans to attempt to funnel money into fixing the existing roadways and bridges in Wisconsin as well.
Harlow isn't worried about Walker being re-elected, or that President Donald J. Trump appeared to win the majority of votes in rural Midwestern areas in last fall's presidential election.
"In 2018, I think you'll see a huge turnout," he said. "I believe that not only will we have a Democratic governor in 2018, but there is a decent chance we'll get a Democratic legislature."
Harlow believes the reason Trump won Wisconsin and other Midwest states was due to overly stringent voter ID laws and inaccessible polling places. If elected, he said, he would attempt to get as many voters in the booths as possible.
Most recently, the Democratic candidate has challenged Governor Walker's Foxconn deal, and has begun a petition against it. The petition has garnered over 500 signatures, and can be found at bobharlow.net/WarRoom.
Harlow ran for Congress in California in 2016 and lost the primary election. He announced his candidacy for Wisconsin governor in March 2017, according to an Associated Press report.