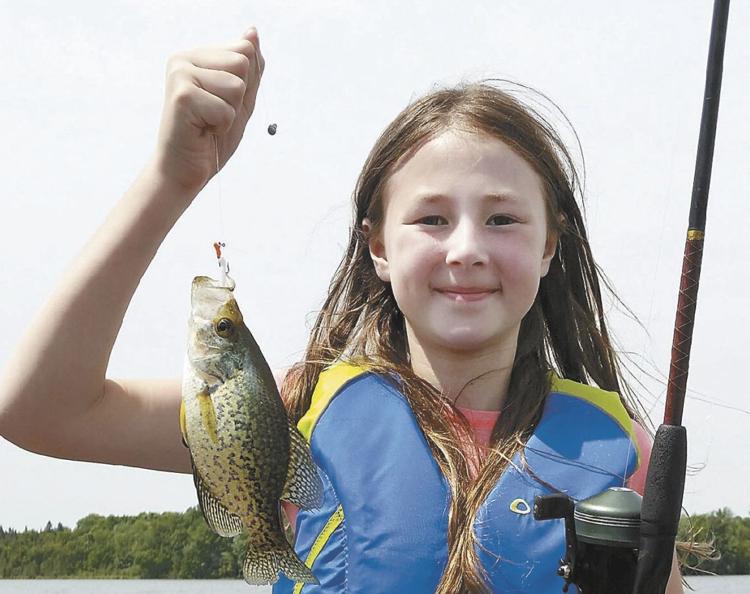 Madalyn Zwiefelhofer has come home.
Madalyn, the 10-year-old girl who survived the Nov. 3 crash in Lake Hallie that killed four others, left Mayo Clinic Hospital, St. Marys Campus, in Rochester, Minn., last week and is back in Chippewa Falls.
"Our family is home," said Madalyn's mother, Dianne Zwiefelhofer. "It's really great to have her home."
Dianne said her family has decided to do no further media interviews at this time.
The Zwiefelhofers posted a picture of the family on their Facebook page, with everyone wearing identical green shirts that acknowledge the day of the crash with the word "love," using the Girl Scout logo in place of the o. Madalyn is seated in the center of the family photo.
Dianne also posted a picture of boxes of get-well cards that Madalyn has received from Girl Scouts across the country.
The GoFundMe page set up for Madalyn after the crash had reached $98,815 as of Wednesday morning. Dianne previously said she was thankful for the donations because the money will pay for the helicopter flight and ambulance ride, hospital bills, hotel stays, travel expenses, home remodeling and physical therapy.
Madalyn suffered two broken legs, a displaced pelvis, a broken cheekbone and numerous injuries to her internal organs, including her liver, kidneys and spleen. She's already had successful heart surgery and will need a future surgery to repair a damaged muscle in her right leg.
Five adults and seven Girl Scouts in Troop 3055 were cleaning up debris on the side of Highway P on Nov. 3 when the tragic crash occurred at 11:40 a.m.
Colten R. Treu, 21, 1060 Joseph St., Chippewa Falls, admits he was huffing chemicals from an aerosol spray when he struck five people, killing Jayna S. Kelley, 9, Autumn A. Helgeson, 10, Haylee J. Hickle, 10, and her mother, Sara Jo Schneider, 32. Madalyn Zwiefelhofer had been hospitalized since the crash.
Treu has been charged with 11 counts: four counts of homicide by intoxicated use of a vehicle, four counts of hit and run-involving death, and one count each of hit and run-causing great bodily harm, intentionally abusing hazardous materials and bail jumping. He remains incarcerated on a $250,000 cash bond. He returns to court Dec. 11.
A green-hooded sweatshirt sale is a fundraiser with the money going to Sara Jo Schneider's son for a college account. Former Lake Hallie police Officer Travis Hakes, who now works for the Chetek Police Department, is selling the sweatshirts at several area businesses, including Shadick's Hardware and Fatboy's Family Restaurant in Bloomer and the Blue Marble Pub, Loopy's tavern, Sokup's Market, B & G Liquor and Pam's Novelty Cleaners in Chippewa Falls. People also can order them by contacting Hakes at T_hakes@hotmail.com