Sometime during the past four decades, the Great River Folk Festival became an institution, a regular August ritual that hardly required any promotion to get folk music fans from far and wide to come to La Crosse.
David Schipper, for example, has been to 38 of the past 42 festivals, and for the past five years he's been on the festival board.
"People have a tradition. That's the beauty behind a festival like this," said Schipper, who is again chairing the festival. "It's strong in certain circles. I think what we need to do is expand those circles."
One way to expand the festival's reach is to spark an interest in the next generation. Exposing youngsters to the beauty of folk music at an impressionable age can create a lifelong passion, whether it's as a listener or as a performer.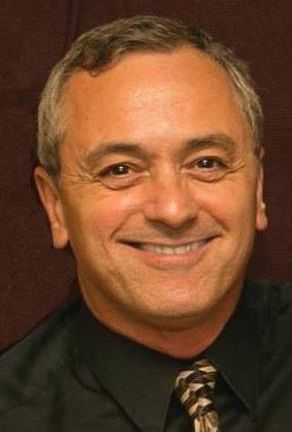 Thanks to a grant from the La Crosse Community Foundation, this year the festival is trying something new, a Folk School for kids, open to any youngsters who have been studying guitar or fiddle for at least a year.
Leading the Folk School will be Jordan Tice, who plays with the Punch Brothers, and Tom Draughon, a master of traditional Appalachian music. The school will start with a concert at the Boys & Girls Clubs' Terry Erickson branch Friday afternoon, that will be presented for Folk School enrollees as well as BGC members.
Back at the fest grounds in Riverside Park, Tice and Draughon will conduct workshops with the Folk School students, and on Saturday the students get free admission to the festival. This very likely will start a Great River Folk Festival tradition for a lot of the students, and, who knows, they might even come back as performers.
Meanwhile, Schipper is pretty happy with the stellar array of musical talent lined up to perform this year.
"It really is our traditional fest," he said. "We've got a great Friday night lineup with high-energy string bands."
High-energy almost seems like an understatement to describe the Friday evening kickoff concert attractions, Minnesota-based Pert Near Sandstone — "We're pretty lucky to get them," Schipper said — and Them Coulee Boys, a regional favorite that is gaining a national reputation.
Fingerpicking wizard and consummate showman Willy Porter has been doing annual concerts at La Crosse's Pump House Regional Arts Center for a number of years, but when festival organizers saw he wasn't booked at The Pump House this year, they jumped at the chance to get him on board at the folk festival with his performing partner, Carmen Nickerson.
"Everybody loves Willy," Schipper said. "He's high energy. He's just such a talent on that guitar. He's funny, but he's also poignant. In some respects, he's just a goofball at times."
Along with Porter and Nickerson, Saturday evening's concert also will feature several other major attractions, including Dead Horses, Five Letter Word, Pat Ferguson of the Smokin' Bandits and, in their folk festival debut, the Yellow-Bellied Sapsuckers.
Sunday's farewell concert will feature a concert that combines the talents of Peter Mulvey, an inventive and iconoclastic singer/songwriter, with a Milwaukee-based violin-and-cello duo, SistaStrings, and drummer Nathan Kilen. In addition, the winner of last year's GRFF songwriting contest, Chicago-based Laura Joy also will perform.
As last year's winner, Joy was awarded studio time at Brett Huus' Sound Strations Audio Productions studio in La Crosse, and Schipper said Joy made a big impression on Huus.
"He said 'This is probably the best voice I've heard in years,'" Schipper said.
On top of the evening concerts, all those acts can be seen on one of three stages during the day at least once and most often twice, and there are a wealth of other performers who will share their musical talents during the day sessions, including Luke Callen, Pigtown Fling, Prairie Smoke, Liz Rog, The Parrishes and, in the children's area, Three Dads, a trio of local troubadours — Mike Caucutt, Gregg "Cheech" Hall and Andy Hughes, who also is scheduled to perform some solo slots.
In addition to musical performers, the festival also will offer story telling from Michael Scott and the Bluff Country Tale Spinners, juggling from Nick Langseth of the Amazing Budabi Brothers, magic from Dan Nelson, dance from the Winona International Dancers and traditional square dancing led by Sue Hulsether.
Schipper boldly predicted that the Great River Folk Festival would have perfect weather this year, but it wouldn't really matter that much if it rained. "I like to tell people, 'Don't worry, it's rain or shine,'" Schipper said. "We have tents."