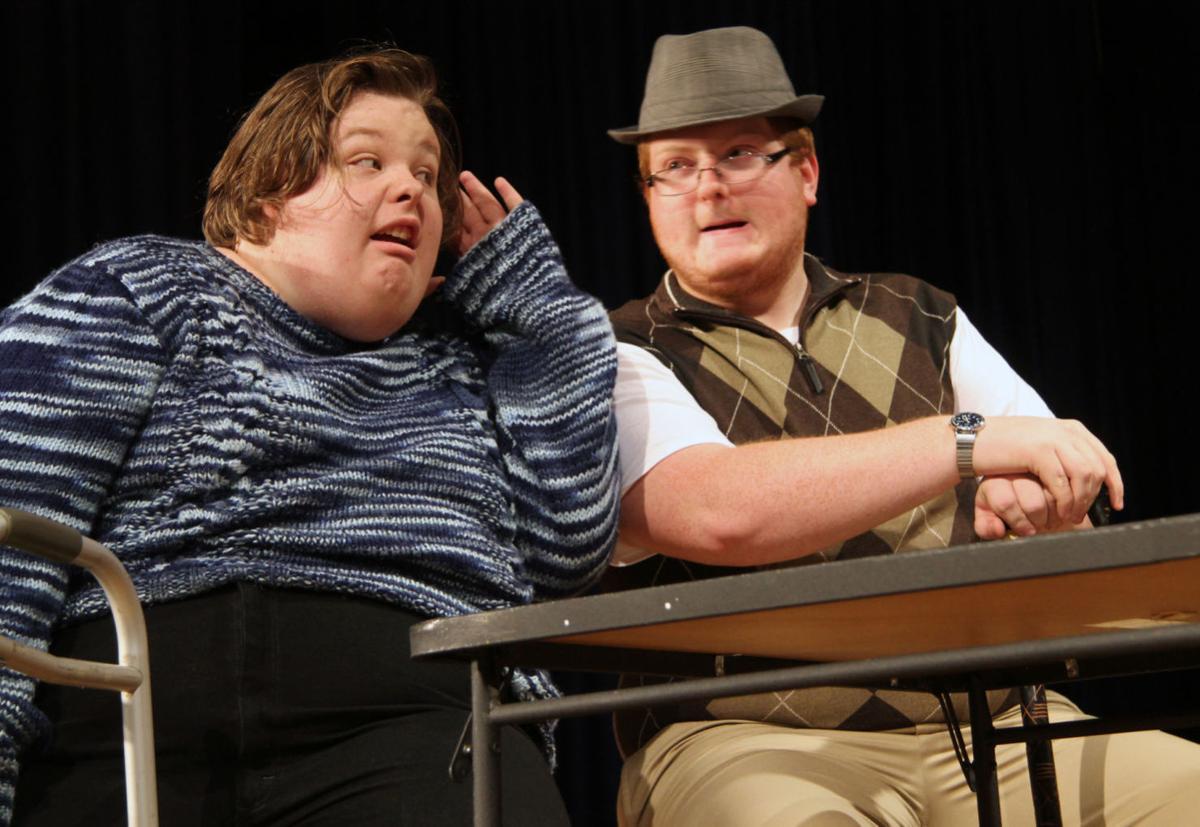 It's the typical high school kids playing the unusual suspects in Chippewa Falls High School's upcoming production that opens Friday. 
After a crime is committed in the principal's office, four students are under investigation, including an academic, a deviant, a princess and a jock. Ringing the same bell as cult classics like "The Breakfast Club," the play "The Unusual Suspects" forges a bond between these four students and their common goal to take revenge against their militant principal. 
"(This play) is funny and entertaining and I would also say we've put in a lot of hard work so more people will come and enjoy it," said director Michele Nuttelman. 
The show opens Friday at 7 p.m. with another show at the same time on Saturday. A third performance will be Sunday at 2 p.m.
"This is the first show in a lot of years that we are actually high school students playing high school students," said Michael Stokes, one of the actors in the play. 
Allison Prill, who plays the principal's mother, Mrs. Piddles, said she is looking forward to performing in a comedy after filling her acting portfolio with shows that have been geared towards younger audiences. 
"This is the first comedy that I've been in and it's really exciting for me to have audience interaction," Prill said. 
Cast
Emily Kassera as Agatha Hobbes; Stephen Ruthy as Lucas Hudson; Sarah Buck as Faith Davenport; Ben Hoff and Chad Witherspoon; Logan Kaduce as Mr. Piddles; Danny Leos as Constance/Mom; Ashley Maggard as Abigail; Roni Hale as Gertrude; Jacob Morris and Mort; Michael Stokes as Irving; Cory Hitt as Sal; Taylor Hedrington as Buffy/Bernice; Kahlan Ruzicka as Muffy/Penny; Kat Rokenbrodt as Tuffy/Mrs. Hobbes; Andrew Varga as Tad; Eric Koenig-Gasper as Brad; Tim Wollman as Thad/Bob; Audrey Powell as Tiffany/Kathy; Allison Prill as Mrs. Piddles; Desi Jones as Marge; Daniel Modl as Jesus; and Mitchell McGillis as Pablo. 
Tech Crew
Jaaron Walla and Allen Ruthy on lighting; Nathan Hoff and Collin Scobie on the sound board; Marzyna Hall and Rachel Goller as the stage crew; Gina Roznak and Hannah Chevrier on properties design; Lauren Hall and Hannah Wenzel on costume design; Jade Rathbun on hair and make-up; Melissa Sanders on publicity; and Gavin Walla, Mara Grant and Camryn Billen as the set building crew. 
Chi-Hi junior Savanna Buckley contributed to this story. 
Stay up-to-date on what's happening
Receive the latest in local entertainment news in your inbox weekly!