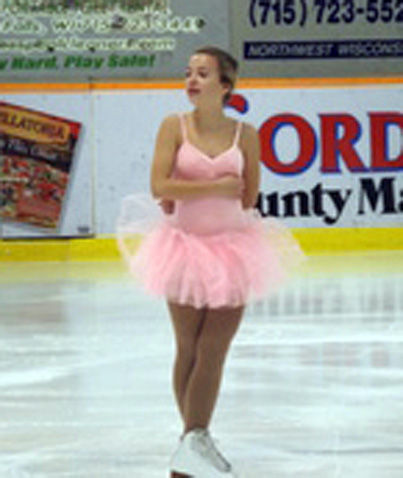 If you like figure skating and don't want to wait till the 2018 Winter Games, you're in luck.
The Chippewa Figure Skating Club is hosting its Skate for a Cause exhibition program this weekend.
Members of the club, from young kids all the way through high schoolers, will be showing off the routines they'll take to competitions at other clubs.
"It's a fun time," said parent volunteer Tricia Tamborino. "It's fun to see the skaters in their costumes."
And some of the performers will be skating in front of an audience for the first time.
"We do this at our club to give them a non-threatening environment to practice in front of an audience," Tamborino said. Skaters will perform solo as well as in groups.
In addition to providing entertainment to the public and experience to the skaters, the program will raise funds for a good cause.
Admission to the show is free but donations will be accepted and the proceeds will go to the JDFR Walk to Cure Diabetes.
All in all, Tamborino said it should be fun times had by all.
"It gives everybody a feel for what we do here in Chippewa," she said.