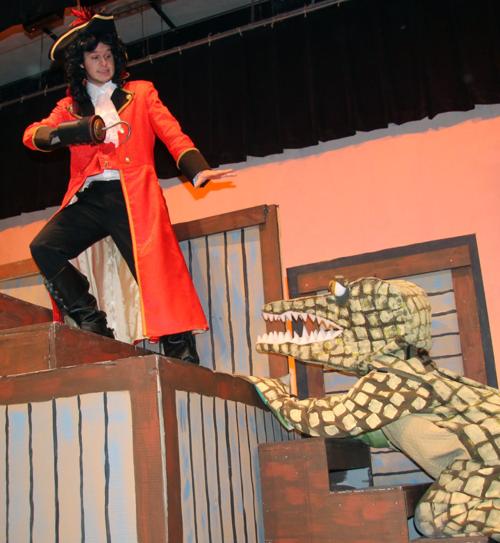 Once you're grown up, you can't join him, but you can watch him.
Peter Pan takes the stage next weekend in McDonell Central Catholic High School's annual play, along with a hungry crocodile, an unabashed Captain Cook and a flying Tinkerbell.
From the protective Indians to the anxious Mrs. Darling and her dream-filled daughter, Wendy, this commanding performance has no room for anything but adventure.