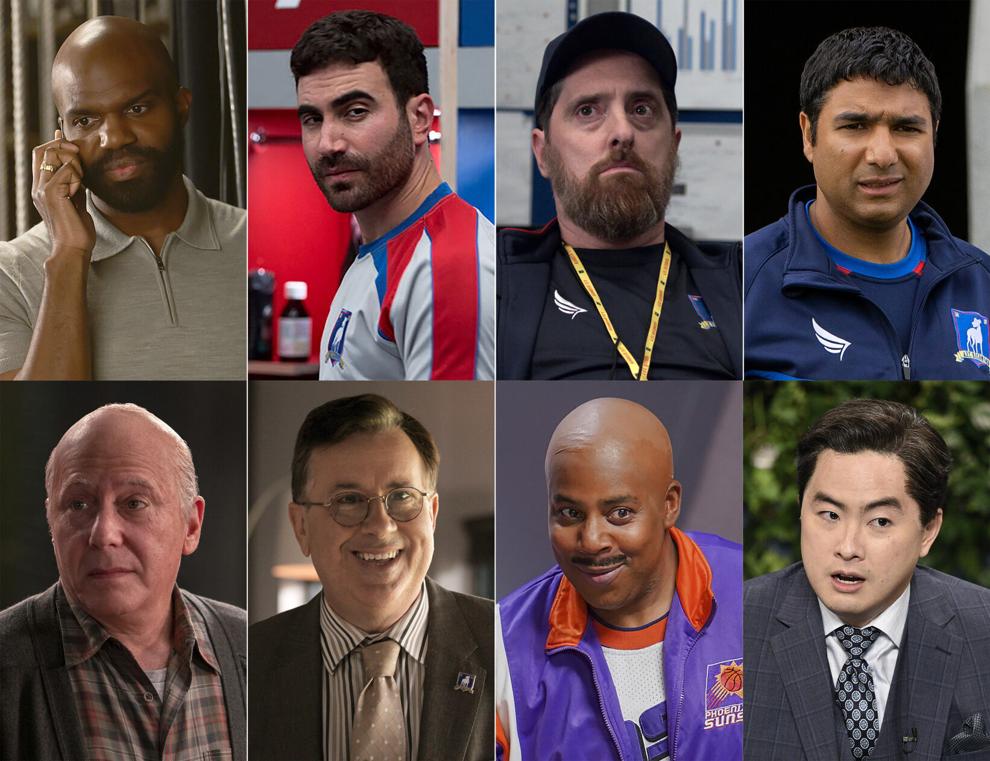 Carl Clemons-Hopkins, "Hacks"
Brett Goldstein, "Ted Lasso"
Brendan Hunt, "Ted Lasso"
Nick Mohammed, "Ted Lasso"
Paul Reiser, "The Kominsky Method"
Jeremy Swift, "Ted Lasso"
Kenan Thompson, "Saturday Night Live"
Bowen Yang, "Saturday Night Live"
Four "Ted Lasso" cast members earned nominations. Goldstein, to me, is the clear choice, but maybe that's just because I tend to be stoic and bottle up my emotions. Maybe you root for the underdog and relate to Mohammed's shy kit man or appreciate Swift, a bootlicker who develops a spine, or you're a taciturn beardo and claim Hunt as your favorite (though you'd never admit it to anyone). My point: There's a lot of choices for "Ted Lasso" supporters — too many. That could mean Thompson finally wins his first acting Emmy, a real possibility as voters liked him enough to also nominate him for "Kenan." Or it might be Yang, the center of many of "SNL's" most viral moments, including one that decried anti-Asian hate. The veteran Thompson is the headliner, but I'm leaning toward Yang, the cast member making the headlines.