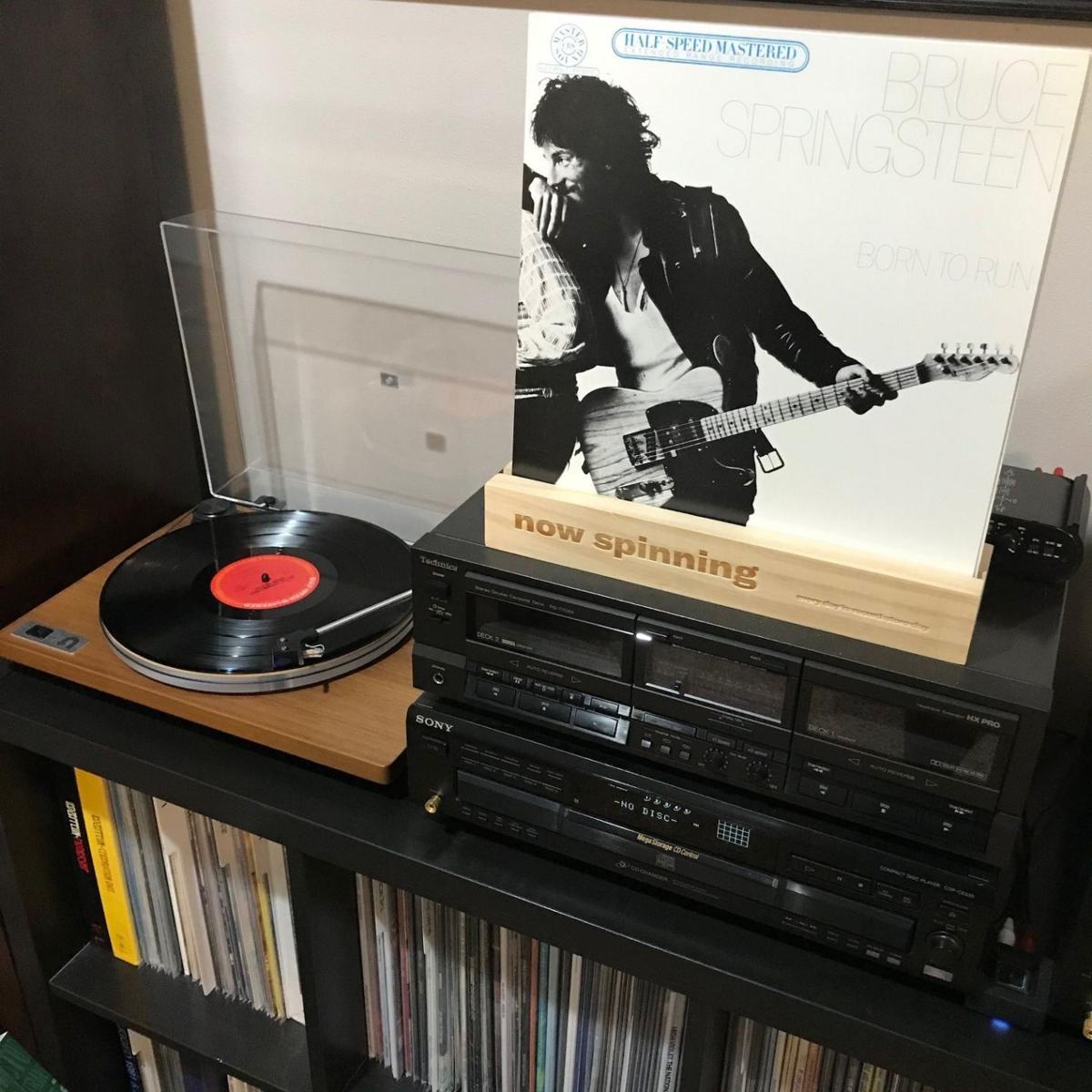 I'm an analog user in a digital world. But I'm also a digital user in a digital world.
You can be both. No need to shun one over the other. Like many people, living through generational changes has allowed me to weave in and out of these two worlds on a daily basis for much of my life until coming full circle through musical preferences.
As a younger member of Generation X born in the mid-1970s, my dive into music began with an inexpensive turntable geared toward children and the soundtrack to "The Muppet Movie" to go with a pair of albums spoofing contempory blockbusters — "Urban Chipmunk," playing off the soundtrack to "Urban Cowboy," and "Sesame Street Fever," mimicking "Saturday Night Fever." 
By the 1980s I was deep into cassette culture and rocking with my boombox. And in case you were wondering, the first casette I bought with my own money was "Stay Hungry" by Twisted Sister. Hair metal at its finest.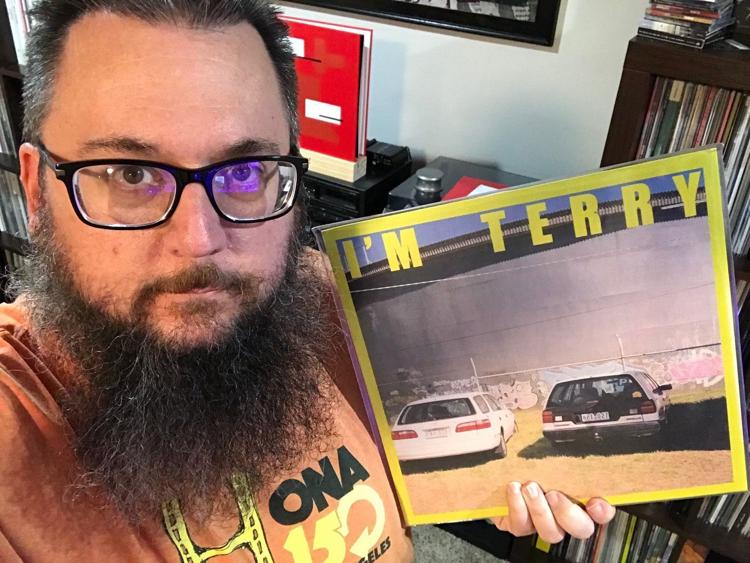 The 1990s led me down the road of compact discs, of course, as I moved away — at least temporarily — from analog. In the early 2000s, I bought a 40GB iRiver, an early competitor of iPod that didn't win, and eventually a 160GP iPod Classic.
I've since moved on to multiple iPhones, free streaming music through Spotify and Pandora and a paid family Amazon Music account to stream through a house filled with Echos. I even bought a Sony Walkman for the first time a couple of years back, but not the one you'd expect. This version is a 64GB Hi-Res music player capable of expanding to well over 200GB and can hold most of my music files as well as a growing collection of FLAC and other lossless audio files.
But at the end of the day I'm an analog user. I dipped my toes back into the format about 20 years ago when I picked up a copy of Bruce Springsteen's "Live in New York City" and then "The Rising" when they were released in limited supplies along with the more popular CD format of the time. Since then, I've gradually shifted my physical format spending almost exclusively to vinyl records and now have a collection of roughly 1,300 singles, EPs and LPs.
I've attended Record Store Day — an annual event in April celebrating vinyl and independent record stores — since the second edition in 2009, as well each Black Friday event since the first in 2010. (Record Store Day 2020 was postponed twice due to the pandemic, ultimately settling on three smaller "drops" scheduled for Aug. 29, Sept. 26 and Oct. 24. The Black Friday event is still planned for Nov. 27.)
I'm not the only one still buying. According to a year-end industry report from Billboard published in January, vinyl album sales grew for the 14th consecutive year in 2019 with 18.84 units sold — a 14.5% increase form 2018 — based on Nielsen Music/MRC Data. 
For perspecitve, that's a blip on the radar of overall album consumption — 795.5 million units in 2019 according to Rolling Stone. Those numbers are driven primarily by streaming (84.6% of the total), and the magazine noted that total album sales dropped below 100 million for the first time with digital album sales off by 26.6% and physical sales down 20.9% year-over-year.
In the same Rolling Stone report, "Lover" by Taylor Swift was the top album by sales in 2019 (1.1 million units), but was sixth in vinyl sales (66,702). "When We All Fall Asleep, Where Do We Go?" by Billie Eilish (112,798) and "Abbey Road" by The Beatles (101,024) were the only two albums to crack 100,000 vinyl copies sold. 
So while vinyl remains a small wedge of the pie, the upward trajetory has continued for more than a decade and the digital world has become a haven for enthusiasts.
The Analog User and social media
In the era of selfies and influencers are multiple places to find analog users. Instagram users frequently post photos of their records, setups and cratedigging experiences, and there are often challenges and even contests in the community. You can check out what people are sharing through a variety of hashtags: #vinyl, #vinyljunkie and #records, among many others. (Shamelss self promotion: You can see what I'm listening to at @louisvinyl_terry.)
Facebook has numerous pages, including Discogs, which is tied to its database and marketplace, but also includes original reporting, and Record Store Day, which helps to promote independent record stores with events and exclusive releases. There are lots of other groups, public and private, including a small, private group I was invited to join through Instagram that has about 200 members from around the world.
Reddit, which is a network of topical communities called sub-reddits or subs, has multiple places of interest for collectors, including r/vinyl, which is a place of general discussion, r/VinylDeals, a place to find online discounts, r/VinylReleases, which has links to preorder upcoming releases, and r/VinylCollectors, a place to buy, sell and trade with other Redditors. 
The Analog User and streaming video
The vinyl community — or "VC" — is thriving on YouTube.
Channels like Channel 33 RPM and Too Many Records offer regular, topical videos covering trends, gear, recent finds and tips. And while Techmoan covers a wide range of modern technology, the channel regularly features history lessons, demonstrations and restoration efforts of vintage audio equipment, including many failed formats.
Independent brick and mortar record stores use YouTube as a way of promotion.  Spin Me Round in Palmer Township, Pennsylvania, Noble Records of Matthews, North Carolina, and The 'In' Groove of Phoenix not only show off new stock, but include reviews and pressing details that are of interest to local shoppers and collectors in general. 
There are also plenty of individuals posting simple videos showing off hauls and even opening packages with new arrivals. Who knew opening the mail could be so compelling?
And if you haven't, check out "All Things Must Pass" from director Colin Hanks that chronicles the rise and fall of Tower Records, available on a variety of streaming services.
The Analog User and e-commerce
Like anything else, you can shop for vinyl online, but that doesn't mean you have to limit yourself to Amazon, Walmart and Target, all of which carry vinyl. In fact, with the COVID-19 pandemic leading to closures, online sales have remained a crucial lifeline for brick and mortar. As part of an ongoing series, Angie Roloff of Strictly Discs in Madison, Wisconsin, told Billboard in an Aug. 12 article that her store ships "anywhere between 60 and 100 packages a day."
Besides looking for local shops, you can order online from many retailers, including Vintage Vinyl in New Jersey, New England chain Bull Moose and California's Amoeba Music. You can also order direct from most artists, including those that utilize Bandcamp. Not only can you order physical media, but a digital version of your purchased music is then available through Bandcamp's streaming player and app. 
And whether you're buying from a retailer or an individual, both Discogs' marketplace and EBay are invaluable destinations to find rare pressings from around the world. But like shopping anywhere online, be sure to check seller ratings and use a method of payment that offers buyer protection, such as a credit card or PayPal goods and services.
Regardless of your musical tastes or budget, the joys of analog are only a few keystrokes or tablet taps away.
Terry Lipshetz is senior manager of custom content for Lee Enterprises. Contact him at terry.lipshetz@lee.net.
Recommendations for audio equipment
Stay up-to-date on what's happening
Receive the latest in local entertainment news in your inbox weekly!