A Florida woman has been charged with stealing money from her ex-husband's bank account.
Misty M. Ross, 36, of Tampa was charged in Chippewa County Court with theft of more than $5,000. She appeared in court Friday and was released after posting a $2,500 cash bond. No future court dates have been set.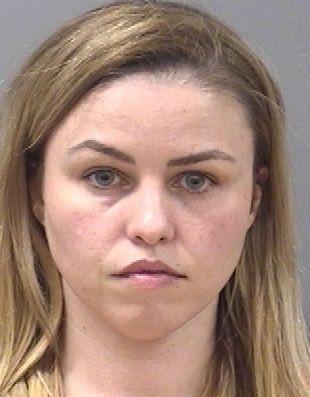 According to the criminal complaint, a Chippewa Falls man said his bank contacted him about a withdrawal of $7,000 from an account he was using to purchase a new home. He learned that his ex-wife, Misty Ross, had made the withdrawal. Court records show they divorced in 2016.
He "had removed Misty's name from other checking accounts involved in the divorce, but he learned that Misty's name was still on this particular account," the court complaint states.
There had been no activity on that account since February 2017.
A Chippewa Falls police officer spoke with Ross on Feb. 27, and she admitted to taking the money, claiming it was a joint account and she was allowed access to it.
Ross apparently used the money to pay off the remaining $5,034 of a car loan. Ross has no prior criminal record in Wisconsin, court records indicate.