135 Years
There is one thing that should be passed to the credit of Mr. David Stori and that is, he spares neither pains nor expense in putting whatever property he owns in first-class order. Last year he gave Concert Hall a thorough repairing and opened to the public one of the best equipped halls for theatrical and other amusements to be found in any city of the size of Menomonie. Later he bought the old Menomonie House and transformed it into a new building. And now he has refitted and refurnished his billiard hall in first class style. The four tables have been newly-covered by Mr. J.J. Schmidt, carefully-selected cues fill the racks and in all its appointments the establishment is complete. The rooms are brilliantly illuminated by electric light which adds much to the attractiveness of the place.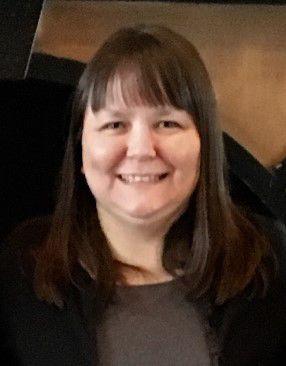 125 Years
A frightful accident occurred at the works of the Wisconsin Red Pressed Brick company about 4 o'clock Thursday afternoon. While working at the clay crushe Henry Hanson slipped on the soft clay and his right foot was caught between the rollers. In answer to his cry for help a dozen men rushed to stop the engine, which was done barely in time to save the man's life. His leg was crushed to the knee and it was only by clinging to the frame with the strength of desperation that he escaped further mutilation. He was speedly released and Supt. Alexander at once summoned Drs. Finstad and Read by telephone. The injured man was taken to St. Mary's hospital, and on account of his weak condition amputation was postponed until this morning, when the operation was successfully performed by the above named surgeons. The limb was taken off above the knee. Hanson is 24 years old, unmarried, and lives with a brother in North Menomonie.
100 Years
The Nelson Motor and Tractor company, which has been incorporated with $30,000 paid up capital stock, will open for business May 1. The company has purchased the Osciliating Sleigh company building in which its business will be carried on. The officers of the company are as follows: President-James F. Wilson. Vice President- Hildur C. Nelson. Secretary-John L. Hughes. Treasurer- Elmer T. Nelson. Mr. Hughes, who has had charge of the office of the Wilson Land & Lumber company for some years, will give his personal attention to the accounts and have supervision of the stock room. H.C. and E.T. Nelson will have supervision of the sales and the workshop. The shop force will consist at present of three expert mechanics. The shop is fully equipped with machinery to do the work demanded of any first-class repair shop. A feature of the establishment is a fully equipped inside wash rack for cars. The company will handle Oldsmobile cars and trucks, Dort automobiles and Case farm tractors, besides Michelin tires and a full line of automobile accessories.
75 Years
Towle Added To Lakeside Staff. R.M. Towle, well qualified for his new position, has been appointed chief clerk of the Lakeside Aluminum company, C.E. Porter. General manager, announced this week.
Mr. Towle is 48 years old, married and has one daughter, Helen Elizabeth, ten years of age. He is a graduate of Dartmouth college and majored in business administration. He has attended the University of Minnesota Extension School in accounting. Previous to his engagement with the Lakeside Aluminum Co., he was connected with the Superior Metal Products Company at St. Paul, for the past three years.
Mr. Towle lived at the Marion Hotel for a short time and is now rooming with a private family and as soon as school is out he expects to bring his family to Menomonie. Mrs. Towle has visited Menomonie and they are looking for a small home so as they will be able to get settled. Ralph's hobbies are golf, fishing, skiing and he gets a great kick out of gardening.
50 Years
Wednesday, April 29, 1970
The June is Dairy Month committee has undertaken a rather ambitious program this year. They plan to distribute 75,000 placemats to all of the restaurants in the county as well as erecting dairy advertising signs in the area. The Dairy Recipe contest will also be part of the program, as well as the Diary Tour and Chicken Barbecue. In addition, they will have bumper stickers available. Remember "Only love beats butter." County dairymen will also be given an opportunity to participate in this program. LaVerne Jaeger and his co chairman, Jerry Sipple, are presently finalizing the details. Mrs. Jack Breitzman is secretary of the committee.
Things are beginning to roll at the Dunn County fairgrounds. The Green Thumb Workers are presently cutting brush in preparation for the installation of a new chain-link fence. George Larson's East school students cleaned up the debris on the grounds as a project, and Ideal 4-H club held a benefit card party to raise money for landscaping the grounds. So far they have purchased nearly $80 worth of trees and shrubs to develop the landscape plan.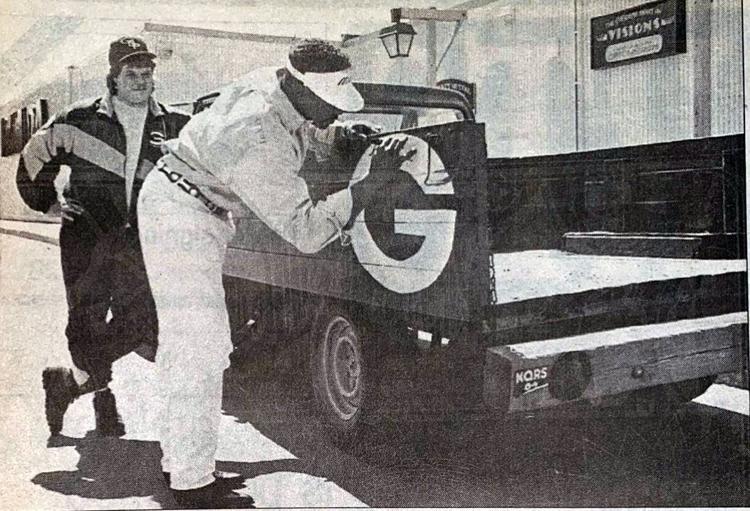 25 Years
A coalition of nonprofit agencies and churches is sponsoring a project to provide land for gardening in the Menomonie area. Garden plots are available just outside of town on County J for people who need access to land and who would enjoy gardening in a cooperative environment. The plots will be 30'x60' and cost $25 for the season. A hose will run out to the site for water and some rotted manure will be piled nearby for side-dressing plants. The vision of this project is to encourage the growth of community spirit, as well as vegetables, among the citizens of Menomonie. About half of the gardening spaces will be rented out to Hmong families. Kinship of Dunn County is urging paired European-American and Hmong-American families to grow vegetables together in the Community Gardening Project this summer as part of the Kinship Hmong Initiative.
15 Years
Wednesday, April 27, 2005
A two-year project came to fruition Thursday morning when Boyceville middle school students and staff dedicated a new bulldog mascot. When the current senior high school addition was built, the mascot was taken out of the old gymnasium, now the middle school gymnasium, and placed in the new gym. In the fall of 2003, Boyceville Middle School physical education teacher Carol Thompson looked up at the empty platform in the gymnasium and wondered if it would be possible to raise enough money to purchase a bulldog mascot.
She approached community member LuAnn Hall about the possibility of saving milk lids and boxtops for education. Hall agreed it was a good project, so the two began work. Little did Thompson know she'd need to raise $1,950 to purchase a three-foot bulldog mascot. Amazingly, at the end of the school year in 2004, students had collected $1,197. By March of this year the goal had been reached and the bulldog was ordered. "The new bulldog became a reality because of a team effort," Thompson said. "When we work together-students, parents, and middle school staff- we can do amazing things."
10 Years
Wednesday, April 28, 2010
Burglar's T-shirt tells an ironic tale.
According to a report filed by the Menomonie Police Department, Jeff Uetz, owner of Jeff's Pizza Shop, called police just before 6 a.m. on Tuesday reporting that when he came to the restaurant at 5:30 that morning, he noticed the back door had been rammed in. He reported that $1,370 was found to-be missing from a safe in the basement, along with Bremer Bank money deposit bags and a large wrench.
Video of the incident was recorded in the restaurant and showed a lone male, 40 to 50 years of age, inside the business at about 1:20 a.m. The man was seen wandering around the restaurant and later taking money out of a safe.
A picture captured from the in-store video camera was posted on the Jeff's Pizza Shop Facebook page earlier this week. The man is wearing a T-Shirt ironically emblazoned with a cartoon police car and a person apparently trying to get away from the squad.
The first word of a sentence on the shirt clearly reads "It's" and one person commented on Facebook that he has the same shirt and that it reads "It's all fun and games until the cops show up."
Menomonie Police Chief Chris Langlois said the department does have a person of interest in the case and is investigating the matter.
5 Years
Wednesday, April 29, 2015
University of Wisconsin Stout is the top recycling campus in Wisconsin for the second straight year. In a recently completed national collegiate competition, Recyclemania, UW-Stout led all 12 public and private campuses from Wisconsin that entered the eight-week contest.
In the Grand Champion division, UW-Stout's recycling rate was 53.6 percent, 2.6 percentage points ahead of the Wisconsin runner-up, UW-Oshkosh.
A total of eight UW System colleges competed, along with three private state colleges and Western Technical College of La Crosse.
Nationally, UW-Stout placed 31st out of 232 colleges and universities in the Grand Champion division.
Among schools with enrollment between 7,000 and 17,000, UW-Stout ranked 10th nationally.
UW-Stout's enrollment in fall 2014 was 9,371.
UW-Stout moved into the top tier of schools in Recyclemania last year — taking first in Wisconsin and 24th nationally after making campus wide changes the year before. Trash cans were removed from all classrooms and meeting rooms across campus. Instead, sets of three bins for recycling, compost and trash were placed in hallways and entrances to buildings.
The new system has forced people to consider their recycling options, and it has boosted the campus wide recycling and composting rates, according to Sarah Rykal, Sustainability Office director.
UW-Stout's recycling rate has improved 79 percent from just two years ago, when it was 30.6 percent.
In the last three, the amount of waste collected at UW-Stout has dropped by 361,000 pounds, or 180,000 tons!
Be the first to know
Get local news delivered to your inbox!