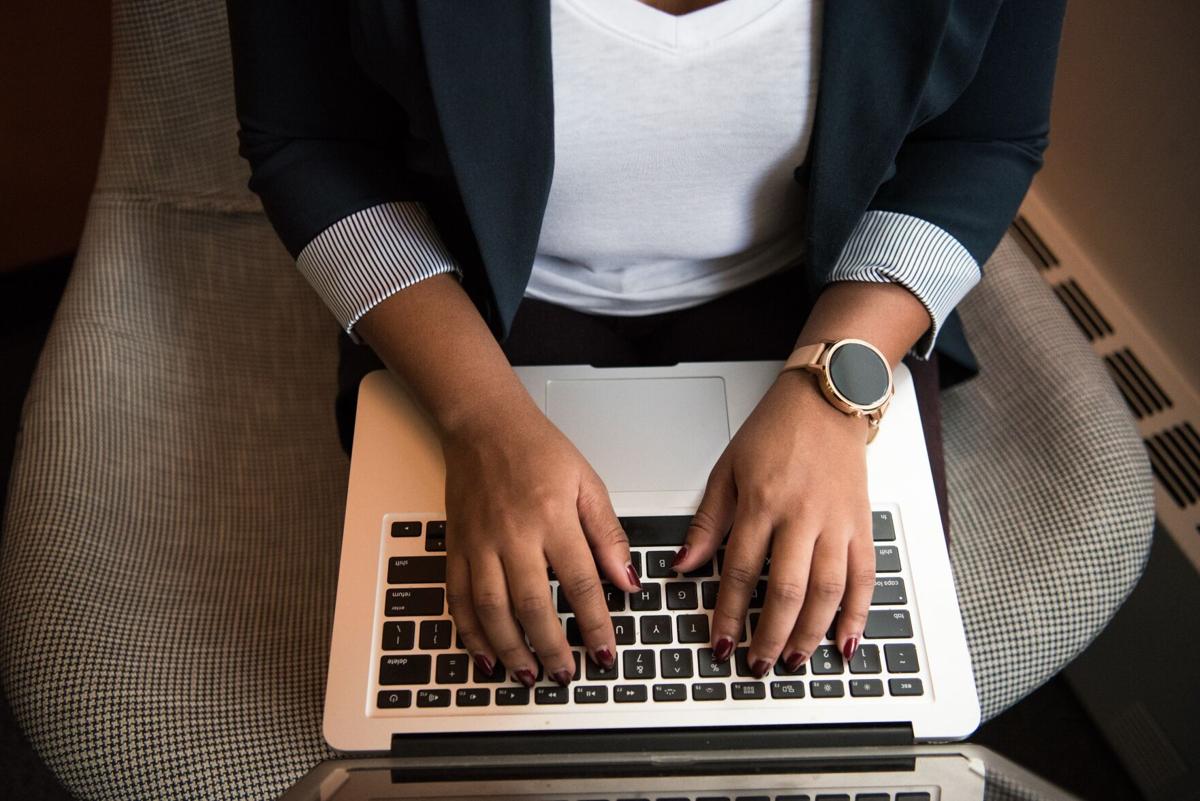 Dear Answer Angel Ellen: What would you recommend for summer interviewing attire? Sleeveless button-down tops and a skirt? Sandals OK or not OK? I'm at a loss. You always say there are no more rules in fashion, but I feel like there are still many rules for interviewing clothe. —Alanna G.
Dear Alanna: Congratulations on scoring a job interview in today's grim panorama of furloughs, layoffs and unemployment. You're right that there are some common sense appearance guidelines — not exactly "rules" — for a job interview. The good news is that many interviews are virtual rather than in person, so you just need to worry about how you look from the waist up.
Your footwear (or lack of footwear) doesn't matter. Overall, you'll want to look tidy, modest, professional, put together — even if it's a casual workplace. You cannot go wrong by "over" dressing. A shirt, blouse or dress topped with a basic jacket or blazer is a simple solution. A cardigan (lightweight cotton for summer) would also work. I'd stay away from sleeveless and definitely nothing even remotely low cut. You want the focus to be on what you say, not what you're wearing, so keep the statement necklace or jangly earrings for later when you have the job.
If you do score an in-person interview, again, keep it simple. I'm not a fan of showing off your toes in sandals. Closed-toe flats or low-heel pumps are a better choice. Slacks or a basic skirt won't fail you. Don't overthink it and, whatever you do, take a hard look in the mirror before you leave the house or sit down for that video call.
Dear Answer Angel Ellen: I spend a good deal of time and money on my hair. Where I live it is now the rainy season and even the slightest sprinkle or humidity is death to my hairdo. I've tried every type of protective hood, bonnet and hat with so-so to lousy results. The best umbrella in the universe is no protection from the moisture. Do you or your readers have any suggestions for products that work? —Janeese H.
Dear Janeese: A few weeks ago I would have told you I'm clueless. But my best friend from high school, Judy F. — who witnessed my long battle trying to keep my hair away from all moisture — sent me a gift that impressed me. I think she saw it on a shopping channel promoting Black-owned businesses and, voila, the Hairbrella (hairbrella.com) arrived in the mail. I was skeptical, but I tested the satin-lined, waterproof rain hat in a downpour and it worked. They're expensive ($34.99 and up) but it kept my hair dry without giving me the dreaded hat hair. It worked in the shower too. Readers, have you got some solutions to share? Let me hear from you.
For Terry, who needed a solution for avoiding biting bugs, Susan S. writes, "You should let Terry and all your readers know about the company Insect Shield (insectshield.com). They not only sell clothes with UPF protection but also insect protection. And what is most great about this company is that you can send them YOUR OWN clothes and they will add both sun and bug protection to the items you send them for a very good price ($9.95 per item). It lasts through 70 washings and they put a tag inside the clothing so you can identify which items are treated. That way you get your sun and bug coverage for clothes you know you like and that fit. We used them for our clothing needs for our South American cruise back when the world was safe for such activities."
Jackie P. has a recommendation for frugal sun protective clothing: " Rit has made a product called Sun Guard laundry treatment for years. It provides UPF 30 UV protection that lasts for 20 washings for the whole load of laundry. It is only $3.99 per package at the Sun Guard store (store.sunguarduv.com). Amazon carries it too. While it does not provide as much protection as your recommended Lands' End T-shirt at UPF 50, we all have closets full of summer clothes with no protection. It has never discolored or otherwise damaged any of my summer clothes and provides some very inexpensive UV protection."
Now it's your turn: Send your questions, rants, tips, favorite finds — on style, shopping, makeup, fashion and beauty — to answerangelellen@gmail.com.
___
©2020 Chicago Tribune
Visit the Chicago Tribune at www.chicagotribune.com
Distributed by Tribune Content Agency, LLC.