"Sweet and spicy glazed chicken is always a hit, and this maple version is one of my most popular recipes," says Pittsburgh, Pennsylvania, chef and instructor Alekka Sweeney. "It can be prepared with any bone-in, skin-on chicken pieces you like, but I typically prepare wings."
Sweeney likes to roast the wings the night before, then gently reheat them before tossing in the warm glaze. "This makes preparing wings so much easier for a party, and they're usually the first to go."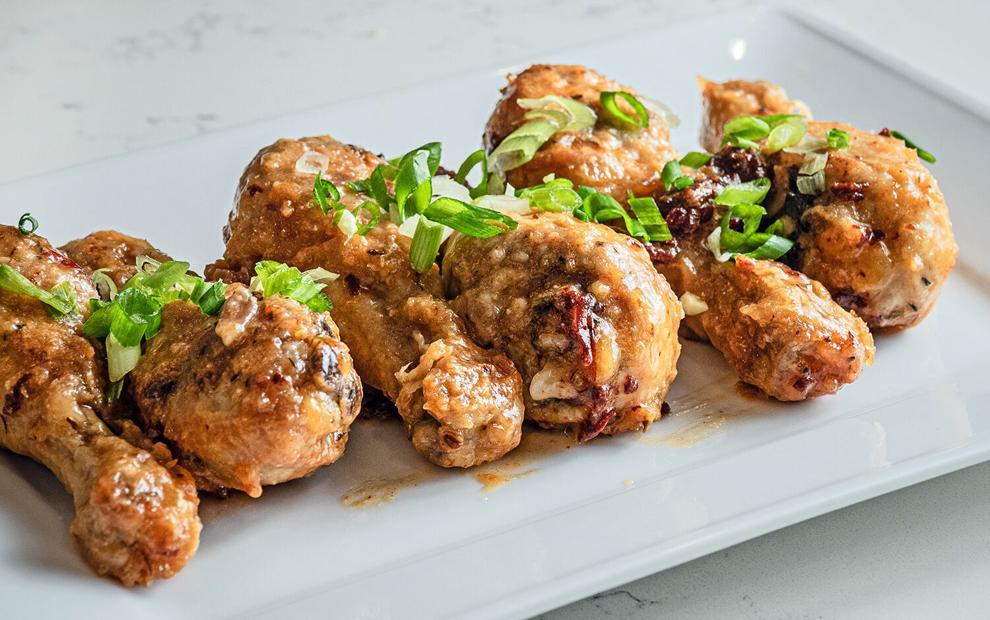 ---
Maple-Chipotle Chicken
nonstick cooking spray
2 Tbsp all-purpose flour
1 tsp dried sage
1 tsp salt
8 chicken drumsticks or 2 lbs wings, cut at joint and tip removed, or chicken wing drumettes and flats
2 Tbsp unsalted butter
1 canned chipotle chile pepper, minced
2½ Tbsp cayenne pepper sauce, preferably Frank's RedHot original
2 Tbsp maple syrup
2 green onions, thinly sliced, for garnish (optional)
Preheat oven to 500°F. Line large rimmed baking pan with foil; spray foil with nonstick cooking spray. 
In large bowl, stir flour with sage and salt. Add chicken and toss to coat. Shake excess flour off chicken, then arrange in single layer in prepared pan; spray chicken with nonstick cooking spray. Roast 45 minutes or until chicken is browned and crisp, turning once or twice during roasting.
In microwave-safe large bowl, heat butter on high 30 to 45 seconds or until melted. Add chipotle pepper, cayenne pepper sauce and maple syrup and stir with whisk until combined. Add roasted chicken to sauce and toss to coat just before serving. Arrange chicken on platter; sprinkle with green onions to serve, if desired.