There's been a boost in at-home renovation projects within the past year, and it shows no signs of slowing.
The Leading Indicator of Remodeling Activity released in April forecasts mid-single-digit gains in yearly home improvement spending in 2021. By the first quarter of 2022, a 4.8% growth will occur.
"With a financial boost from recent federal stimulus payments and strong house price appreciation, homeowners are continuing to invest in the upkeep and improvement of their homes," Chris Herbert, managing director of the Joint Center for Housing Studies said in a press release. "This lift in incomes and ongoing strength of the housing market are providing homeowners incentives to make even greater investments in their homes this year."
But before you make your next renovation, ensure that it will help and not harm your home's value. Start by skipping these five projects.
5 home renovations to skip
Luxury bathrooms
It's important not to go overboard with bathroom upgrades.
"Potential buyers could be scared off by bathroom remodel mistakes like over-personalized finishes and over-the-top whirlpool tubs that are hard to clean and hard for some people to climb into," GoBankingRates reported.
Keep it simple with a walk-in shower with a rain shower head.
Unique lighting fixtures
Good lighting is essential, but it needs to be functional rather than ornate.
"For example, an oversize hanging light is out of place in a small to medium size great room or living room — since the fixture will just overwhelm the entire space — just as a too-small fixture will be dwarfed by a space that too large and voluminous for it," house plan website The Plan Collection said.
Brightly colored rooms
"Just because a color is popular in magazines doesn't mean it will add value to a house in your area," Tulsa, Oklahoma-based real estate agent Paul Wheeler told HomeLight. "Cutting edge colors only work in cutting edge areas. Places like New York or L.A. pick up color trends first, then they trickle down to the middle of the country a few years later. So if we're too far ahead of the trends, buyers aren't going to like it."
Luckily, fixing it is just a matter of another paint job.
Guest bedroom-turned-home office
Many people have been working from home in the past year, but that doesn't mean you should get rid of your spare room in favor of an office. Custom cabinet installation, rewiring for electric equipment and other improvements have been shown to cost $29,066 and result in a $14,155 value. It may not be worth it.
High-end kitchens
Many people enjoy top-of-the-line kitchen appliances, but only to an extent. New Jersey-based retailer Designer Appliances says on its blog that not all homes will see an increase in resale value simply because of updated appliances. This could happen if it isn't in a high-end market.
Warmer months offer an ideal time for outdoor work. But many pros get booked quickly, so act fast on these summer home improvement projects:
Summer home improvement projects
Repair or replace your roof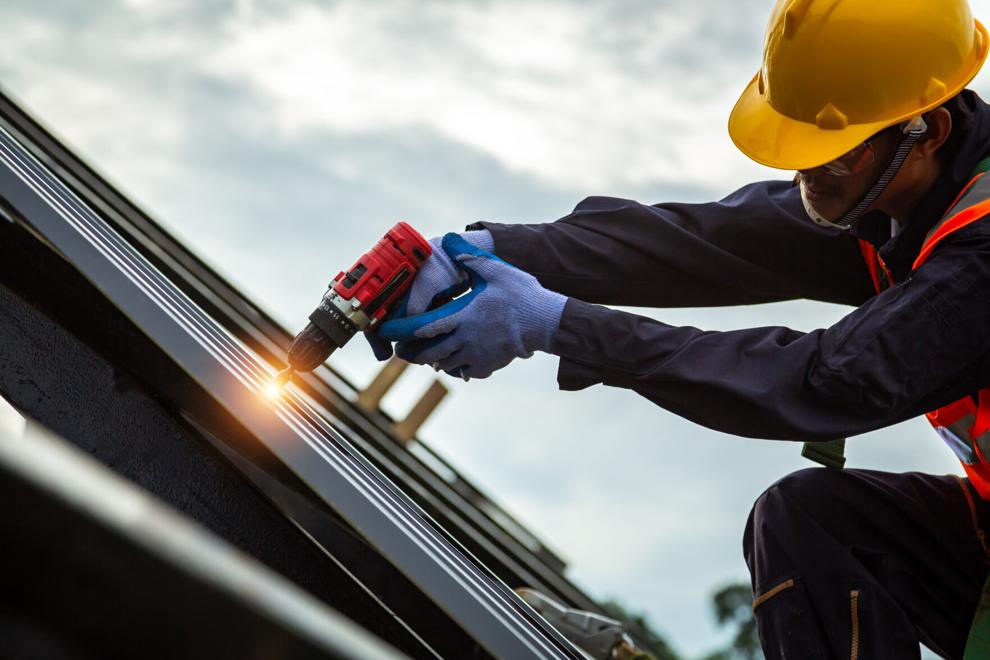 $350-$1,500 to repair; $5,400-$12,000 to replace
Many roof repairs are best done during the summer, which may make it hard to find a pro this time of year. Still, if your roof needs fixing, this is the right time to do it. Many roofing materials require higher temperatures to seal, and the summer sun offers the perfect source.
If you've had recent storms or damaging bad weather, hire a roof inspector to check it out and catch problems early. You'll pay an average of $200 for this service, but it's well worth it to avoid the major issues that can come from a faulty roof.
Re-stain deck and fence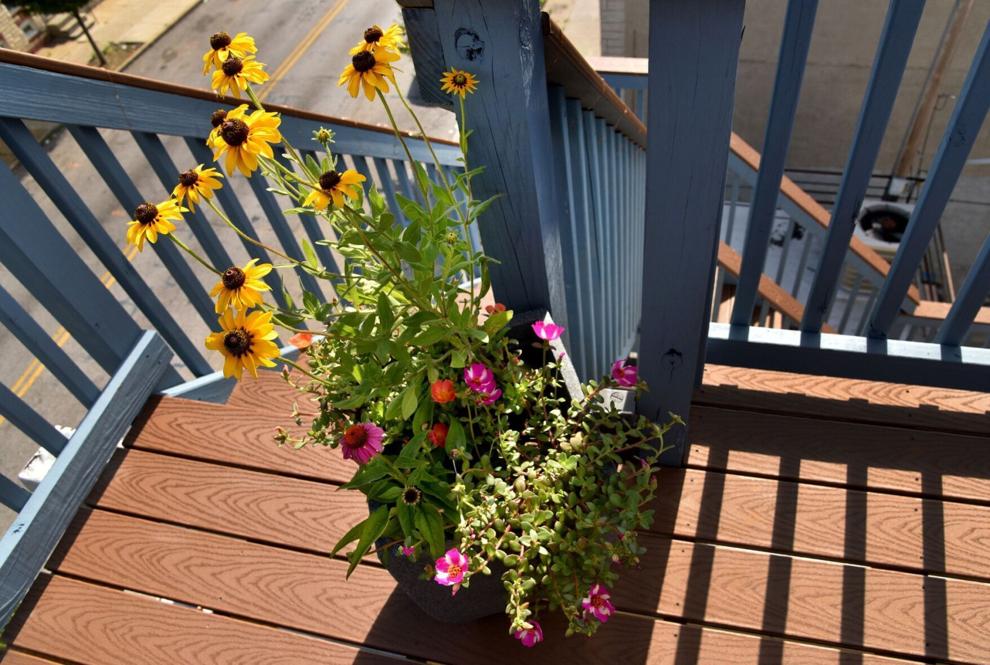 Keep your deck and fence looking like new. Protect exterior wood from the elements with a new stain and finish. Experts recommend reapplying stain or finish every few years for the overall health and longevity of your deck and fence. Staining and sealing protects wood by repelling damaging water while allowing the wood to breathe. Invest in quality sealant — the lower-priced options tend to be thinner and less durable.
While you're at it, inspect your deck for extruding nails, broken boards or loose railing, and look for loose or damaged panels in your fencing. Fixing these problems now will help avoid more extensive repairs in the future.
Repair or replace siding
$300-$1,300 to repair; $5,000-$16,000 to replace
Examine your siding to see if any of it has loosened or started to rot. Fixing damaged siding as quickly as possible will help keep moisture from turning into mold.
If you're thinking about completely replacing your siding, summer is the best time to bring in a local pro to give your home a face-lift.
Power washing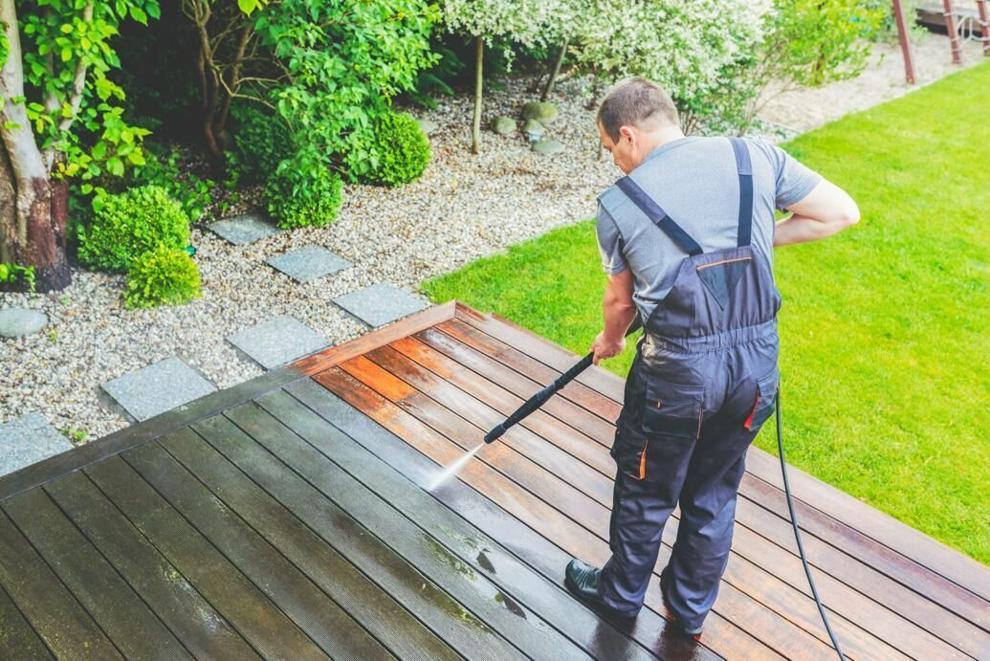 Power washing offers a great way to quickly blast dirt and grime from exterior surfaces, such as your house, driveways, siding and decks.
Sometimes the term "power wash" is used interchangeably with "pressure wash," but they're not quite the same thing. They use similar equipment, but power washing tools also heat the water to loosen up dirt or grease, making them more powerful and more dangerous. Given their power and risk, it's best to talk to a pro to keep from hurting gentle surfaces — or yourself.
Driveway/sidewalk repair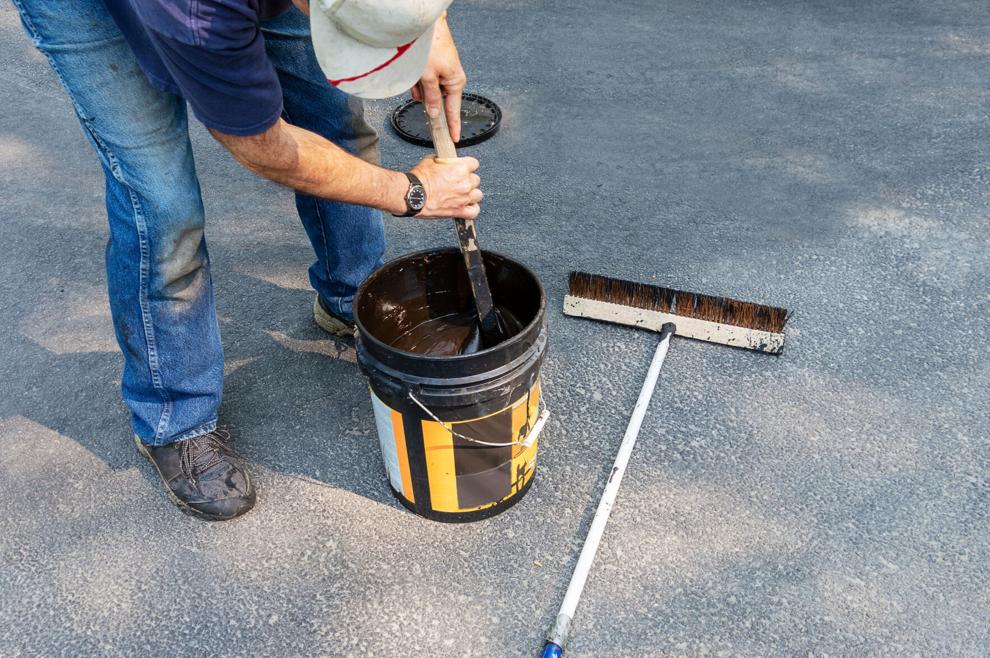 Sooner or later, any asphalt, concrete or cement surface develops cracks. Moisture, freezing and other weather damage will wear it down. For smaller jobs, you can DIY with crack sealer. However, if the cracks are big or numerous, call a pro. Unskilled application of sealants can cause further damage or leave the driveway or sidewalk looking messy. Pros will also notice things not visible to the untrained eye, such as risky cracks in your home's foundation or base.
Install a ceiling fan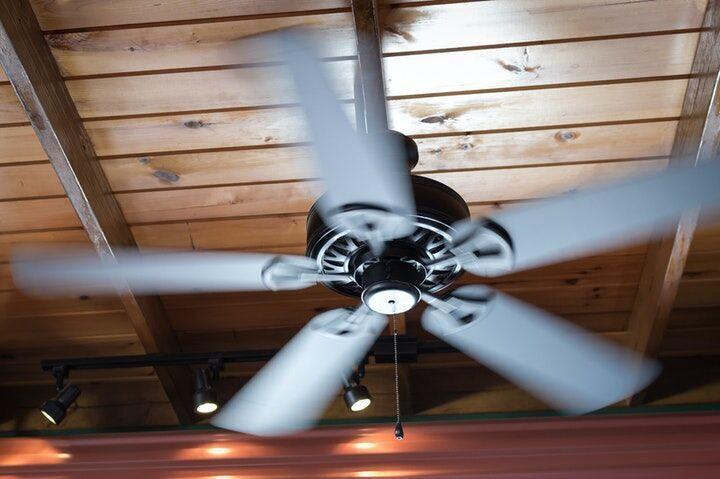 $100-$2,000 including labor and fan
A balmy summer's day can be great when sitting by the pool, but keeping comfortable once your family heads inside for the day is just as important. While inexpensive, ceiling fans provide energy-efficient cooling and are a great alternative to AC units. If you're attaching a fan to existing light box without installing new wiring, this could even be a simple, inexpensive project. However, because it involves electricity, it's best to call in a pro to avoid any shocking mistakes. Even if your home has central air, installing a ceiling fan can be a great solution for those in-between temperature days.