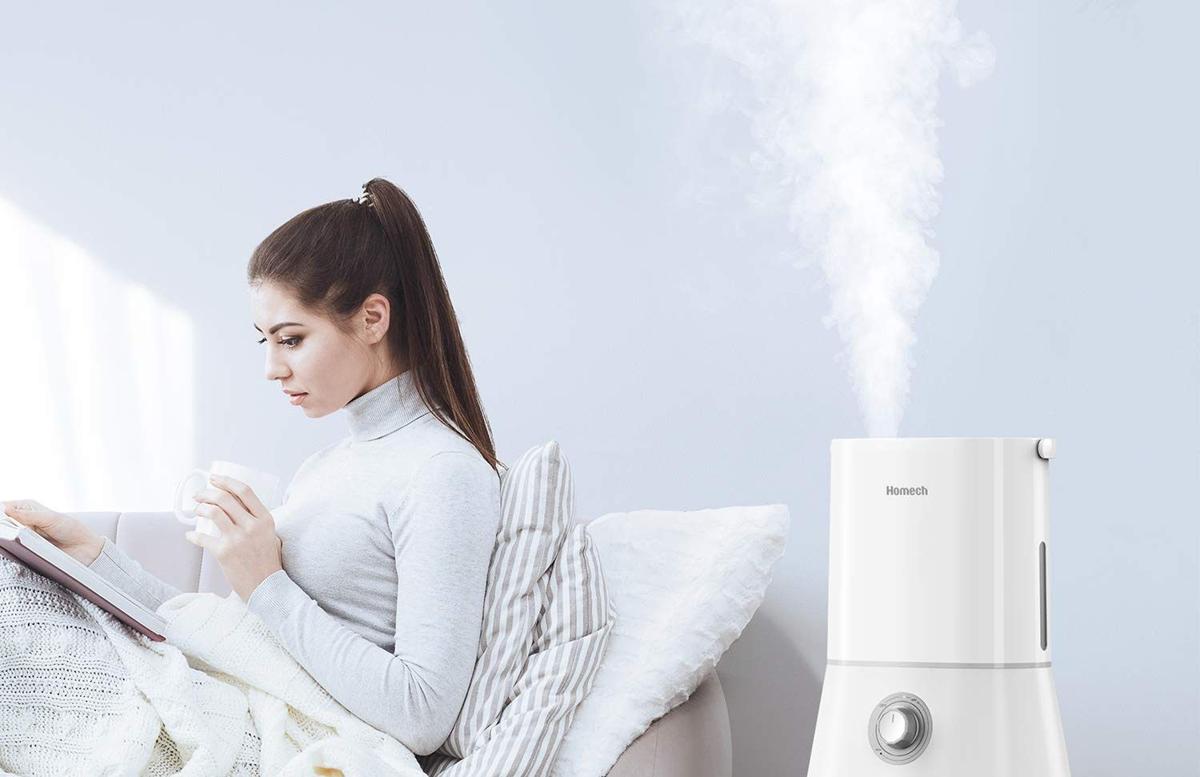 The air quality in your home can have a huge impact on how you feel, and with warm dry air being blasted in by your HVAC unit all fall and winter, your humidity levels might be way too low for comfort. That's where this affordable humidifier from Hometech comes in.
Better Skin
Dry skin is an issue most of us face during the cooler months, but all the lotion in the world won't help if the air in your home is too dry. This Hometech cool mist humidifier provides 360 degree coverage to keep a room at the perfect humidity level all fall and winter long. That means healthier skin, fewer wrinkles, and no more dry patches.
Better Sleep
Keeping your bedroom at the right humidity level can help you fight insomnia and sleep more deeply, which is especially important if you already struggle with sleep during short winter days. For those prone to nighttime nosebleeds, a humidifier is a great non-invasive solution to keep your nasal passages healthy.
Why Customers Love It
Amazon customers are raving about this affordable humidifier with over 700 reviewers giving it an average of 4.8 out of 5 stars. Reviewers said the difference was instant: their allergies, skin, and hair improved overnight. They also loved that this humidifier was easy to set up and clean, and that they could rotate the nozzle in their desired direction. The humidifier is also quiet enough not to disrupt sleep or conversations.
Sprout new ideas
With our home & garden newsletter!