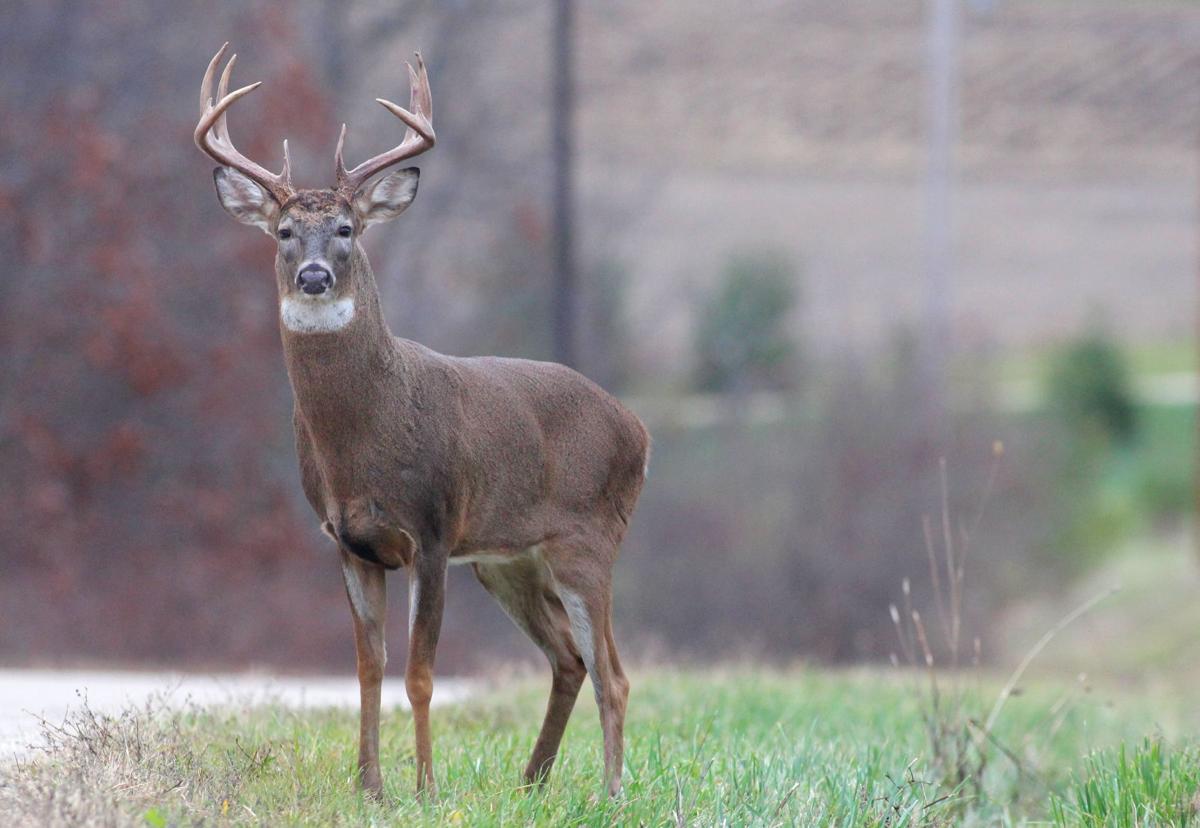 When a deer crosses your path this August and September, the Wisconsin DNR has a simple favor to ask: record it.
Operation Deer Watch will run through Sept. 30, and all Wisconsin residents have to do is keep their eyes open for any does, fawns and bucks traipsing by.
Residents, land owners, farmers, gardeners, hunters and just about anyone who sees a deer can report what they saw online to the DNR.
Wildlife population and harvest assessment specialist Brian Dhuey said the department will use those totals along with information gathered by DNR employees to track and monitor the deer herd size.
Findings from the population totals will be used to set tag quotas for hunters and help the department monitor the Wisconsin's habitat.
Regardless of hunting status, Dhuey said the operation is a program for everyone in Wisconsin.
"You don't have to be a hunter to participate," Dhuey said.
In 2017, in the northwest farm region of the state — of which Chippewa County is part of — residents recorded 26 does and 16 fawns. Those totals are the third lowest among the nine total regions.
The summer watch among DNR employees recorded 139 does and 119 fawns in the region in 2017.
Participants in the operation can only count deer they see from dawn to dusk, and residents should be wary of deer they see regularly, as consistently recording the deer a driver sees on their morning commute, Dhuey warned, could impact the population totals.
Dead deer should not be counted during the watch.
When reporting their findings, the department asks that participants record the number of does and fawns, does without fawns, lone fawns, bucks, unknown deer, the date, their deer management zone and county.
James Morning, chair of the Chippewa County Deer Advisory Council, said the operation helps the local councils — who set quotas for deer tags based off of DNR and local input — helps Wisconsin keep its hunting tradition strong and healthy, which in turn propels tourism.
This year, Morning said he's heard mixed responses from watchers who have both seen and not seen many deer.
Morning will also be attending the statewide Deer and Elk Advisory Committee meeting on Aug. 11, where members will meet to discuss hunting rules, regulations and impacts on the herds. The committees, Morning said, play an active role in improving conditions for all of Wisconsin's various wildlife enthusiasts and populations, including turkey, grouse and wolf.
But tracking the deer, Morning said, is about more than a hunting passion — it's about preserving the state's wildlife.
"Some of us really care about the deer," Morning said.
Be the first to know
Get local news delivered to your inbox!