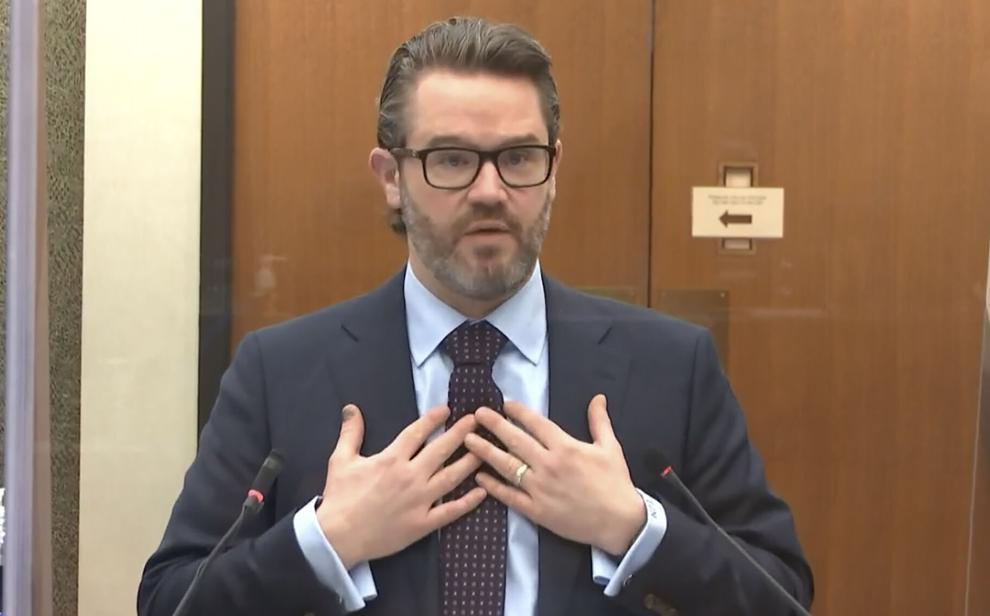 Prosecutors were mostly clinical in examining witnesses. One exception came after Nelson — trying to raise doubt about Floyd's cause of death — posed a series of hypothetical questions to a retired forensic pathologist testifying for the prosecution.
"Let's assume you found Mr. Floyd dead in his residence. No police involvement, no drugs, right? The only thing you found would be these facts about his heart. What would you conclude to be the cause of death?" Nelson asked Dr. Lindsey Thomas, noting Floyd's enlarged heart, high blood pressure and blocked arteries.
Thomas conceded in such a "very narrow set of circumstances," she probably would rule heart disease as the cause. She also agreed that she would certify Floyd's death as a drug overdose if there were no other explanations. Fentanyl and methamphetamine were found in his system.
Prosecutor Jerry Blackwell was sarcastic in his response.
"Aren't those questions a lot like asking, 'Mrs. Lincoln, if we take John Wilkes Booth out of this ...'" Blackwell began, before Nelson objected.