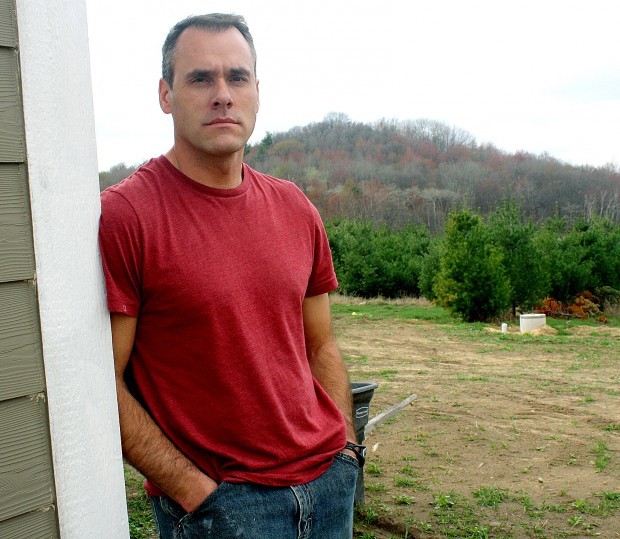 TOWN OF AUBURN — Allan Lindsley is the third generation  to live on his family's farmland in the Town of Auburn. A chiropractor in Eau Claire, he built a home on the land last year, and is planting 2,000 organic blueberry plants that he will be able to see from his kitchen.
From the same window, Lindsley can look about 700 feet away at property where Red Flint Sand and Gravel plans to mine sand from its proposed 35-acre Taylor Creek Transit sand mine.
When Lindsley looks north from his garage, he is able to see where Preferred Sands of Minnesota wants its proposed mammoth 1,224-acre sand mine.
His property could yield a far more lucrative crop than blueberries.
"My house sets on $2 million of sand," he said.
Nowhere in Chippewa County is the boom in mining frac sand, used in extracting natural gas and oil, more apparent than in the town of Auburn.
The town board is currently grappling with the issue. On Wednesday night it is expected to decide whether to approve developer agreements with three companies proposing mines or issue a six-month moratorium on new mining.
You have free articles remaining.
Lindsley wants to see them slow the process by adopting a moratorium.
Even if that happens, it would not affect two existing mines operated by Superior Silica Sands and Western Wisconsin Sand Company.  
The sand mine companies say they are bringing steady jobs to an area that needs them, and the mines will not hurt the environment.
Lindsley said Auburn was picked by the sand companies for a reason.
"The mining companies know that there were no ordinances in place," he said.
Only seven of Chippewa County's 23 towns have zoning in place. Auburn is in the majority, with no zoning powers.
Lindsley says he is concerned the sand mines will lead people to move out of town, eroding Auburn's tax base. He also worries about the residents' long-term health living near several sand mines and processing plants.
"We will be the test plots for this," he said.
Get local news delivered to your inbox!
Subscribe to our Daily Headlines newsletter.