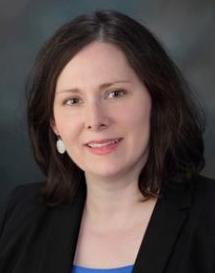 Chippewa Falls school board member Amy Mason announced Monday she isn't seeking a fourth term. Mason, 44, was elected to the board in 2011, and is wrapping up nine years on the board, including two years as school board president. She thanked everyone who has voted for her and supported her over the past nine years.
"It's been an unforgettable experience, but I don't have the time to devote to this position it deserves," Mason said. "Hopefully, I will return to public service in the future. By submitting my non-candidacy form early, hopefully it will encourage people to run."
Mason said her work schedule now often calls for her to travel. She has attended some school board meetings via video.
"It's awkward for everyone," Mason said. "It's hard to read body language and tone when you are on TV."
You have free articles remaining.
The Chippewa Falls School Board has two seats up in April. Pete Lehmann, who also was elected in 2011 alongside Mason, said he hadn't decided yet whether to seek a fourth term.
Chippewa Falls School board seats are three-year terms. There are no wards or districts; anyone who lives within the borders of the Chippewa Falls Area District may apply.
School board members earn $750 annually, with the board president earning $900, while the vice president, treasurer and secretary earning $800.
The Chippewa Falls City Council has three seats up in April: Rob Kiefer (Ward 2), Chuck Hull (Ward 4) and Paul Nadreau (Ward 6). Chippewa Falls city clerk Bridget Givens said she has given each of them their nomination packets, and none of them had indicated to her they weren't seeking re-election. Chippewa Falls city council members earn $3,000 annually, with the Council President receiving an additional $500 a year.
Incumbents need to submit non-candidacy forms by Dec. 27, and all candidates must turn in nomination paperwork by Jan. 7.