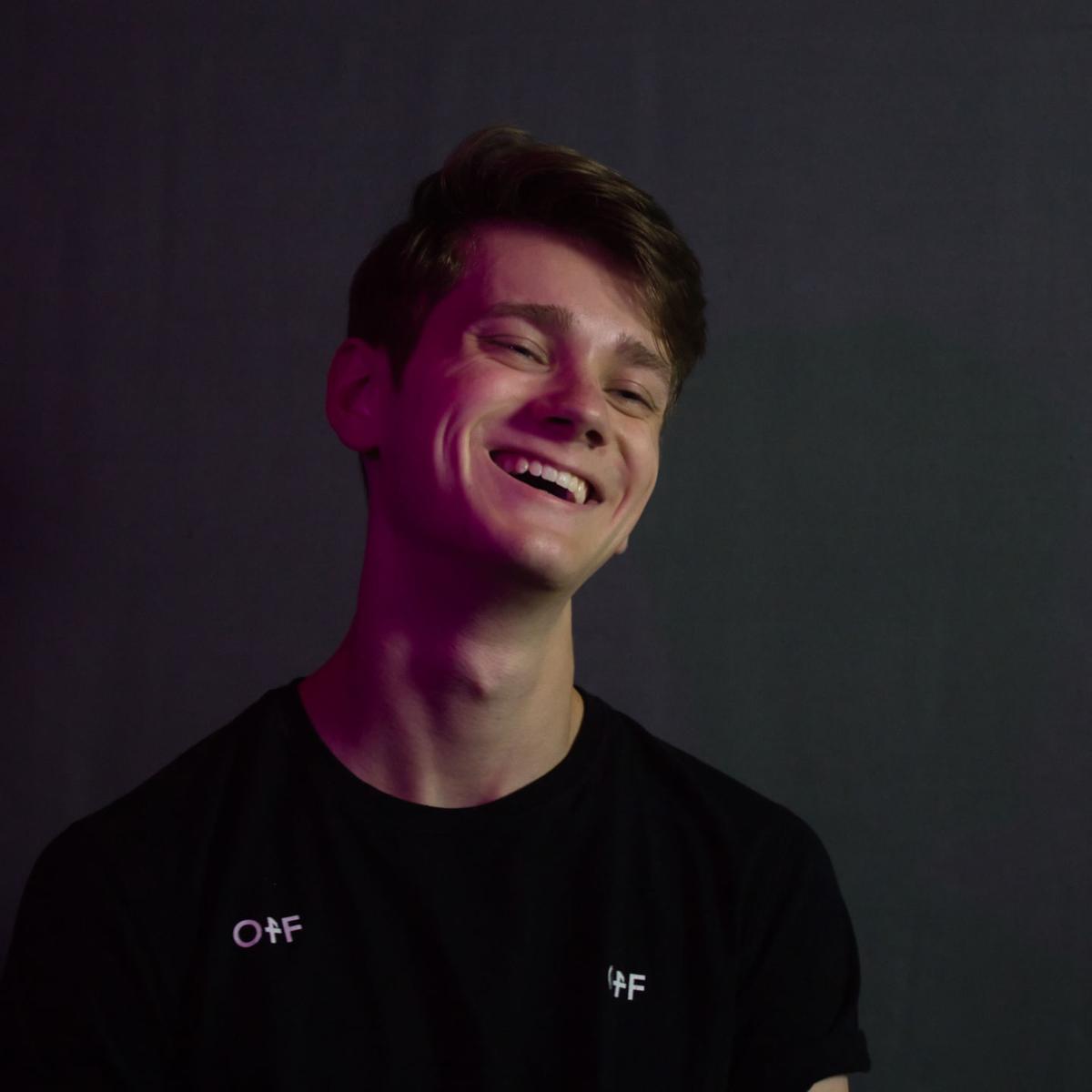 A young local singer-songwriter's first new song of the year is bound to pull at your heartstrings.
Spencer Rhoten, who goes by the stage name Spencer Douglas, released his new single moody new single, "Valentine," on Monday on streaming services such as Spotify and Apple Music.
The Hozier and Vance Joy inspired ballad to the mixed bag of emotions which come with love is a dedication to the uneasy minds currently wrestling with those very same feelings entangled in their subconscious.
"It's a song about the feelings so many people go through when they're in a new relationship or just longing to be in one," Rhoten said. "I think it's something everyone can relate to."
"Valentine" is the first original single of 2021 for Rhoten, also representing the first single in a string of songs he plans to release over the course of the year. Currently, his music can be classified as indie/indie-pop music, but he doesn't want to be confined to those genres going forward as it might limit what he can do creatively.
"Not being defined as a certain thing, and not being limited to a certain style is something I want to achieve going forward," Rhoten said. "I just want to write whatever feels good when I sit down with my acoustic guitar."
The young Eau Claire Memorial High senior burst onto the Chippewa Valley music scene over the past few years, garnering heaps of attention after the release of his debut 2019 EP "Princess Charming," and its follow up 2020's "Basement Covers." Those two releases have totaled tens of thousands of streams and their accompanying music videos have done well in their own right on YouTube.
The support he has received for his music before even graduating from high school is something Rhoten doesn't take for granted, but Rhoten isn't planning on settling and leaning on his past successes either.
"I've been super lucky and fortunate to have received the support I've gotten so far," Rhoten said. "I plan to keep that momentum going because I want listeners to come back and enjoy what I'm doing. I want to keep connecting with more people, reach out to more blogs and overall just keep the ball rolling."
While Rhoten has had to take time off of playing shows for nearly a year during the COVID-19 pandemic, his musical/educational goals going forward are high and in sight. After he graduates from high school this spring, he plans to attend college and double major in music business and entrepreneurship. Whether his education takes him out of the area or not, "Valentine," is a sign we can expect great things from Spencer Rhoten wherever his aspirations take him.
You can hear "Valentine," and other selections from Spencer Douglas on Spotify, Apple Music and all other major music streaming platforms.