Chippewa Falls Senior High School will host its second annual Encore! fundraiser concert, and hopes to introduce even more people to the schools musical talents.
The event features the department's top ensembles and soloists together for one night of performance.
Chippewa Falls Music Association (CFMA) president Annalie Thies said in addition to raising funds for the music department, they want to reach members of the community who may not see the school's musical groups throughout the year.
"It's really the only time in the year you can see a little bit of everything," Thies said.
The CFMA, a booster club for the Chi-Hi music department, raised around $33,000 last year to help the music department pay for expenses and equipment, and Thies said if they can meet their goal of selling out the upcoming show it would help them top that number in 2019.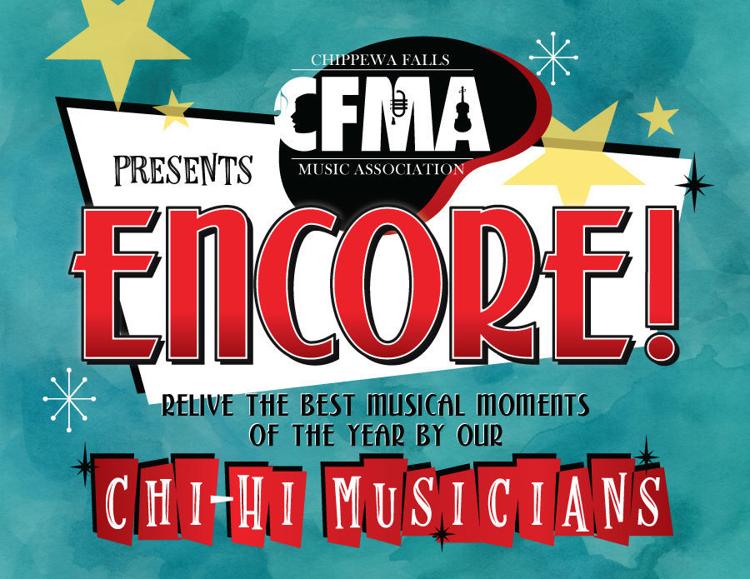 The first Encore! show raised around $5,500.
The show starts at 7 p.m. Friday, May 3, with a pie social featuring Bloomer's Main Street Pies starting at 6 p.m. before hand with soloists playing.
Tickets for the show are $10 and can be reserved in advance online or on the phone. Pie and a drink beforehand are $5.
The show will include the school top concert ensembles, the Cardinal Jazz Band, the Wire Choir, Harmonics and student soloists, running around for two hours.
Mike Renneke, a band director at Chi-Hi, said they nearly sold out in the first show in 2018 and had heard that people wanted even more. This year they added the pie social with more music prior to the concert.
Renneke said the name Encore! is apt because it gives the community a chance to see what they've been doing throughout the year.
"We bring back for one more time the best pieces of the musical year," Renneke said.
There are around 450 students in the music department at Chi-Hi.
Collin Orth, a senior trumpet player, will be performing at the concert in several groups.
Orth said the show has "a little bit of everything" but the significance of the event is reaching new people in the community.
"The fact that more people are coming to see what we've achieved ... it's very uplifting," Orth said.
Last year Encore! replaced the previous fundraising event Chi-Hi Music's Got Talent, a dinner-and-a-show event held at a local conference center and the Eagle's Club Banquet Hall. The former show involved a $40 price tag, dinner and raffles.
While that model worked it couldn't have the same size audience the Encore! show can, or reach as many people, Thies said, "to show the community all the different facets of the music department."