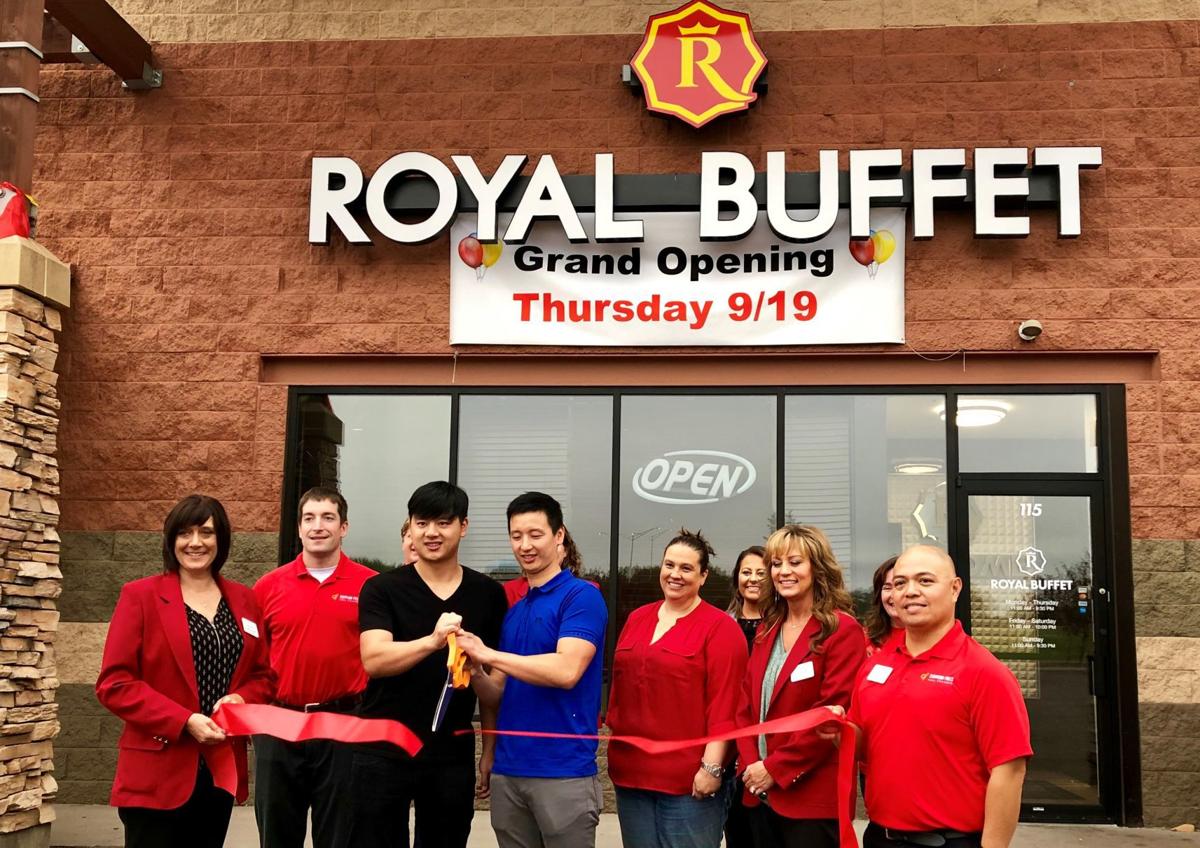 A Chippewa Falls Chinese food staple has received a new name, new owners and a facelift that is primed to see the location thrive for years to come.
Royal Buffet is a traditional Chinese food buffet located near Micon Cinemas in Chippewa Falls. The restaurant held its grand opening Thursday afternoon after a ribbon-cutting ceremony held by the Chippewa Falls Chamber of Commerce.
The location offers traditional Chinese food in a buffet style and all-you-can-eat style format.
Royal Buffet owner Lee Liu said he and his employees are excited to be open for business.
Liu said they are doing their best to live up to the legacy of the previous restaurant that occupied the space while offering their own signature flare to the space and what food items they offer.
"It will be a traditional Chinese buffet but with a few new additions," Liu said. "The old China buffet was here for 15 years, so we just want to add a few new things like prime ribs, pork ribs and more seafood items. We are working very hard to make it as good as possible."
The Royal Buffet staff took over the old China buffet location on Jun. 1, and construction on the new facility started from there. The new ownership tore down wall structures, built new interior walls and repainted and redesigned the space to optimize the potential output and seating for the space.
This isn't the first time Liu has operated a restaurant in Chippewa Falls. He has owned and operated Japanese style restaurant Sakura for the past four years.
"We opened up about four years ago so we have confidence in this community," Liu said. "We know this place well, and we love this community. And that's why we decided to open up here again."
Greg Hoffman, mayor of Chippewa Falls, said he had frequented the former restaurant and is excited to see where the new ownership and new menu take the business going forward.
"This place is very impressive," Hoffman said. "My family and I have come to this location over the years and to see where it has come just makes me say, 'Wow.' I just want to thank them for their confidence and commitment to this community and hope they see success for many years."
Get local news delivered to your inbox!
Subscribe to our Daily Headlines newsletter.