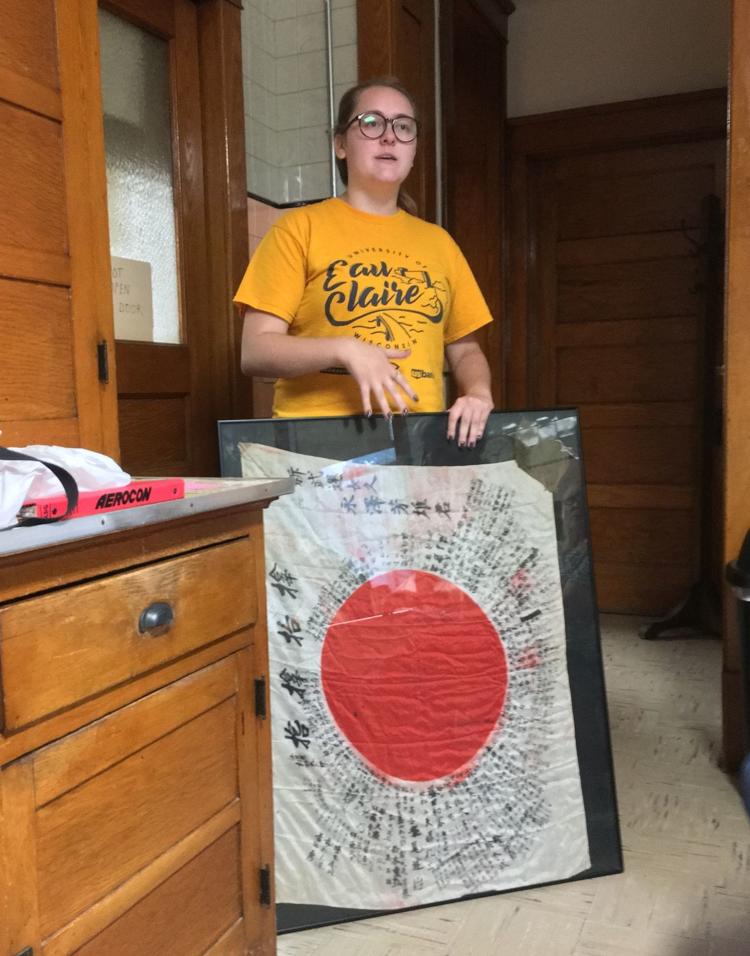 While taking a tour of the Chippewa County Historical Society, one item stuck out more than the rest. On the fourth floor of the building, where artifacts not on display are stored, sat a Japanese flag, with writing all over it, in a large frame.
As part of the Japanese Culture Society of UW-Eau Claire, I knew the story behind this flag, and what the fate of this artifact would be.
You have free articles remaining.
During World War II, families of Japanese soldiers would buy a Japanese flag, and write prayers and good wishes on it, so that the soldiers would have something to remember their family by. They would keep these Yosegaki Hinomaru in their pockets as they went off into battle. Upon being killed, members of the foreign nation armies would take these flags as souvenirs to share back at home.
Now that the war has been over for quite some time, people are realizing the significance behind these artifacts. A nonprofit has started up in Oregon called the Obon Society, with the goal of reuniting these flags with the rightful owners. Volunteers at the society translate the writing on the flag to pinpoint where it came from and who it belonged to. Once finding the correct information, they send the flag back, and the soldier finally returns home.
It is now time for the flag found here to start its journey home. Along with the background information that came with this donation, we will send it to the Obon Society in hopes that the society can reunite it once again with its rightful family. For more information on the project, or to return a flag, go to obonsociety.org.