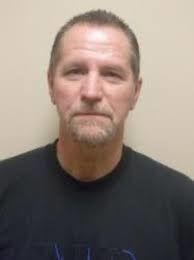 A Chippewa Falls man charged with his seventh drunken-driving offense failed to show up for a court hearing Wednesday, so a warrant has been issued for his arrest.
Peter C. Rowan, 55, 17097 Highway X, is charged in Chippewa County Court with seventh-offense operating a motor vehicle while intoxicated. He posted a $500 cash bond in June. When Rowan failed to show up for court, Judge Ben Lane issued the arrest warrant, which took effect Friday.
According to the criminal complaint, a Lake Hallie police officer observed Rowan driving northbound in the southbound lanes of Highway 124, near Highway OO, at 10:12 p.m. Feb. 22. Rowan did a U-turn and headed back south, where the officer pulled him over.
Rowan failed field sobriety tests and was arrested. Rowan was convicted of his sixth drunken-driving offense in Marathon County in 2006 and served one year in jail. Rowan also is a convicted sex offender; he pleaded no contest to second-degree sexual assault of a child in Chippewa County in 1997 and served one year in jail on that conviction.