A Chippewa Falls man was sentenced Monday to four years in prison for his eighth drunken driving offense.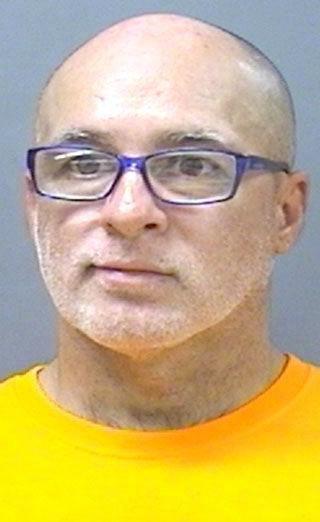 Terry L. Stalson, 50, waived his preliminary hearing and pleaded guilty to OWI-8th offense Monday in Chippewa County Court. Stalson appeared via video from the Jackson Correctional Institution, where he is incarcerated on a probation violation for his seventh drunken driving conviction.
Judge Steve Gibbs ordered the four-year prison sentence, along with four years of extended supervision, making the sentence concurrent to Stalson's current sentence.
Gibbs ordered Stalson to pay $2,277 in fines and court costs, complete 400 hours of community service and revoked his driving license for three years.
Stalson spoke briefly before the sentencing, telling Gibbs that "I'm sorry for my actions."
Gibbs ruled that Stalson is eligible for a substance abuse treatment program, at the recommendation of Stalson's attorney, Jason Martell.
Other cases involved Stalson were read in and dismissed.
Stalson was arrested June 16. According to the criminal complaint, Stalson was observed "revving" his engine on Highway X. An officer noticed he didn't have a license plate, so he pulled over the vehicle. Stalson said his car wasn't registered because he was trying to sell it. He claimed he had insurance, but was unable to provide proof.
The officer asked Stalson if he had anything to drink, and Stalson said he had a few, but later said it was "like 10."
Court records show Stalson was convicted of his seventh drunken driving offense in 2013 in Chippewa County Court, and he was ordered to serve three years in prison and three years of extended supervision. He also has been convicted of drunken driving five times in Eau Claire County Court and once in Rusk County Court.