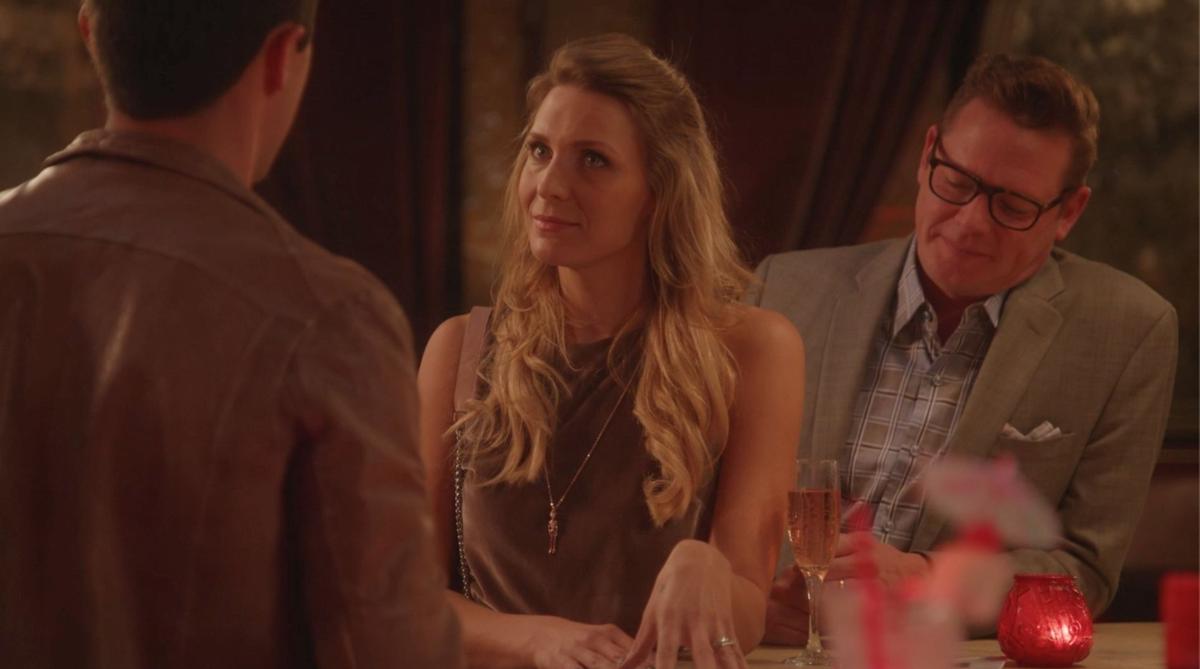 A product of the Chippewa Valley is making waves on the small screen.
Michelle Lang, a Chippewa Falls native who graduated from Chi-Hi in 2000, is ascending in the acting/producing role with a new series on Hulu, a popular media streaming service.
The actress, producer and author is co-starring and executive producing "Everyone is Doing Great," co-starring show creators Stephen Colletti and James Lafferty of "One Tree Hill" fame.
The series revolves around the two leads who starred on a hit television vampire drama. Five years after their show has ended, they lean on each other as they struggle to reclaim their previous level of success and relevance, awkwardly navigating the perils of life and love amidst a humorously painful coming of age.
Lang said working with the popular teen drama actors on their new Hulu project has been enlightening on both a personal and professional level.
"I've enjoyed being a facilitator and helping make other people's visions happen," Lang said. "Also getting to act on the show has been a great learning process as well.
It's taught me that the story needs to be good, the product has to be good and then there has to be some sort of draw as to where a company like Hulu will be assured people will tune into the show."
In addition to the new series, Lang has made recent appearances on the big screen among some of Hollywood's legendary actors. At the tail end of 2020 she produced and acting in "Fatman," a dark comedy action film starring Mel Gibson, Marianne Jean-Baptiste and Walton Goggins. The film came out theatrically on Nov. 13 and was released on Blu-ray via Paramount Pictures on Jan. 26.
Other than her two recent projects, Lang is most known for her role as Linda Lee, Bruce Lee's wife in the 50-episode television series, "The Legend of Bruce Lee."
In an untraditional avenue, Lang said most of her roles haven't come through auditions or open acting calls. Instead the young Hollywood upstart has taken to producing and building connections to fill her acting resume with meaningful projects.
"From an acting perspective, I've done a lot of work through producing, different connections and appearing in projects I've helped get off of the ground," Lang said. "I find it really empowering to do projects I believe in and want to see made. Having young kids and a family, I find it more productive to spend time producing and act in those projects than going to a million auditions and praying something works out."
Lang originally moved to Los Angeles in 2004 after graduating from Northwestern University, but said the Chippewa Valley always has a piece of her heart. She said she loves hearing from people in the area and is eager to tell them the ins-and-outs of the media content world.
"I love it when people from Chippewa Falls or Eau Claire reach out and have questions or comments about what I'm doing," Lang said. "I really enjoyed my time there and it's fun to reconnect with the area when I can."
The best way to stay up to date with Lang's latest projects is to follow her on Instagram @themichellelang.
"Everyone is Doing Great," is available to stream now on Hulu, and "Fatman," is available to buy/stream/rent now and physically on Blu-ray and DVD.