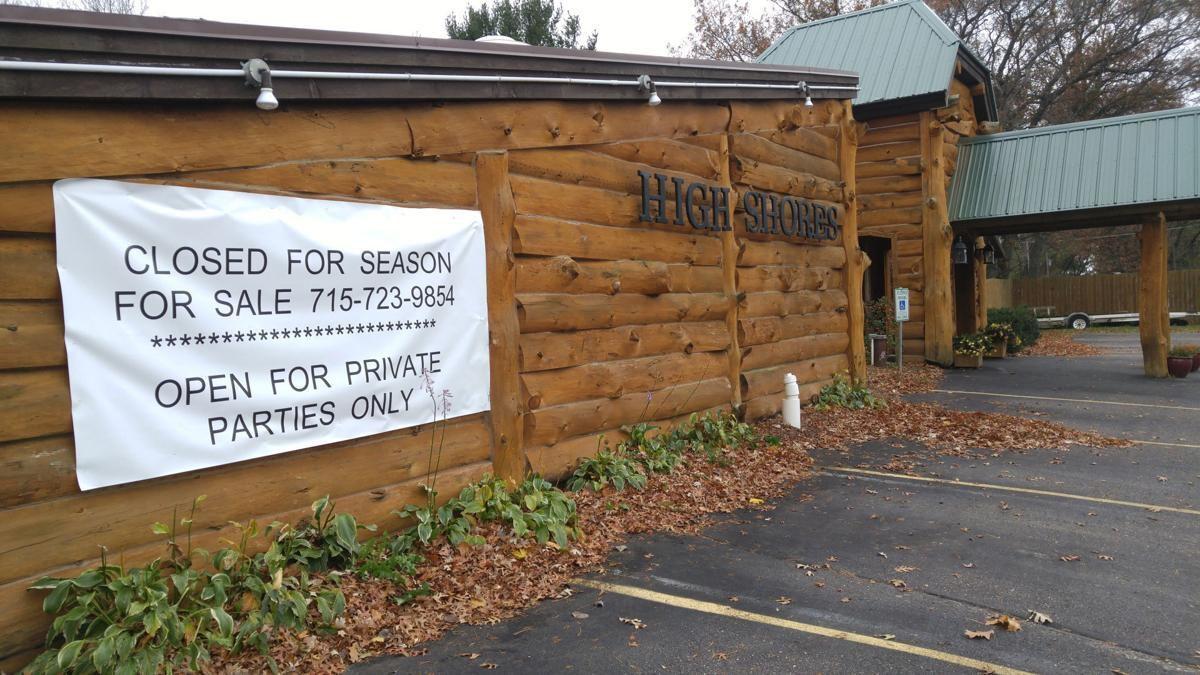 Chippewa Falls natives Brian and Kim Wogernese announced the purchase of the High Shores Supper Club located off Hwy X.
High Shores Supper Club has served the Chippewa Falls area and Lake Wissota since 1936, bringing the classic Wisconsin Supper Club feel to the Chippewa Valley. That is why it was important to re-open High Shores for the Wogernese family.
"My family has enjoyed High Shores for years; there is something about a Wisconsin Supper Club and a Wisconsin lake, you just can't recreate," Wogernese said. "We spend our summers on Lake Wissota and having something as classic as this location was something we couldn't let go."
Wogernese said High Shores will open summer of 2021 as "Wissota High Shores Supper Club." With the new name will come renovations of the supper club; however, Wogernese is adamant about maintaining the Wisconsin Supper Club feel.
"We wanted to give it a fresh look, but not make it unrecognizable. There is a lot of history in this building, and it is important to save that."
While touring the facility, Wogernese pointed out the importance of the two pictures in the main foyer; they have been there for over 30 years and will remain in the same location to carry on the High Shores history.
There will be 10 boat parking spots, a patio with covered and uncovered seating, and garage doors that open to the bar from the patio. The hours have not yet been defined, but the intention is to have summer hours Thursday-Sunday 11 a.m. – 10 p.m., with live music on Thursday evenings to kick off the weekend.
The Wogernese family also owns the Wissota Chophouse, located in downtown Chippewa Falls; however, the two restaurants will bring two different dining experiences, menus and ambiance.
While it might look a little different from the renovations, the intention is to continue carrying on the Lake Supper Club experience which includes an extensive menu, from Friday fish fries to an expansive salad bar with more than 50 options.
Whether you are walking off your boat, swimming across the street, coming in for date night, or getting off your bike, everyone will be welcome.
The apartment underneath is also being renovated and will be rented to vacationers. The apartment comes with walk out lake access, a full kitchen, dining room, and living area and two bedrooms.
For updates as the renovations progress, like Wissota High Shores Supper Club on Facebook.
Time Capsule: Chippewa County through the years
Relive the sights of yesteryear through the Chippewa Herald's weekly Time Capsule series with short stories and photos of events and places provided from the Chippewa Area History Center.