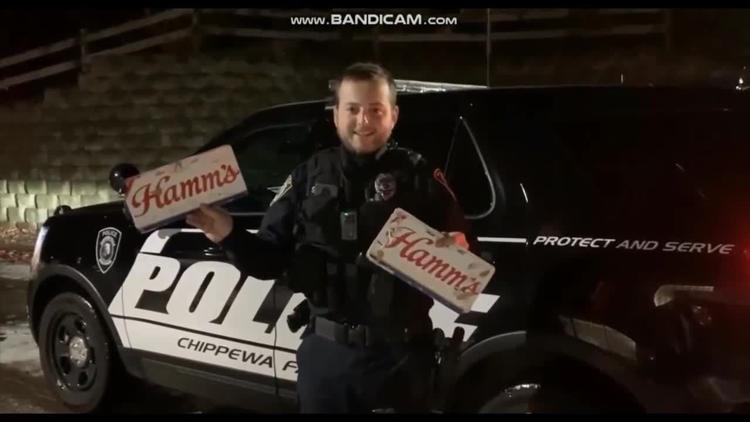 While most OWI pullovers are taken incredibly seriously and represent a danger, a pullover last Friday in downtown Chippewa Falls had officers puzzled and trying not to laugh.
A report of a vehicle swerving in downtown Chippewa Falls last Friday seemed like an average OWI report, but when the license plates of the vehicle were run through the police officer's computer system, they came back as not registered and for good reason.
Suspect Nicholas Layton had hand-painted license plates on the back of a box originally containing beer in place of required state-issued license plates.
Adorned with the popular beer brand Hamm's logo, the license plates were not identified as fake until the officer on duty was speaking to Layton, Chippewa Falls Police Chief Matthew Kelm said. Kelm said he has never seen anything like this before in his many years of law enforcement.
Layton, the man behind the fake plates, has yet to be charged in the OWI case which led his Hamm's plates to be revealed.
Get local news delivered to your inbox!
Subscribe to our Daily Headlines newsletter.