Five months after reportedly crashing his vehicle into five people, killing four of them, a Chippewa Falls man will finally make his first in-court appearance on Friday.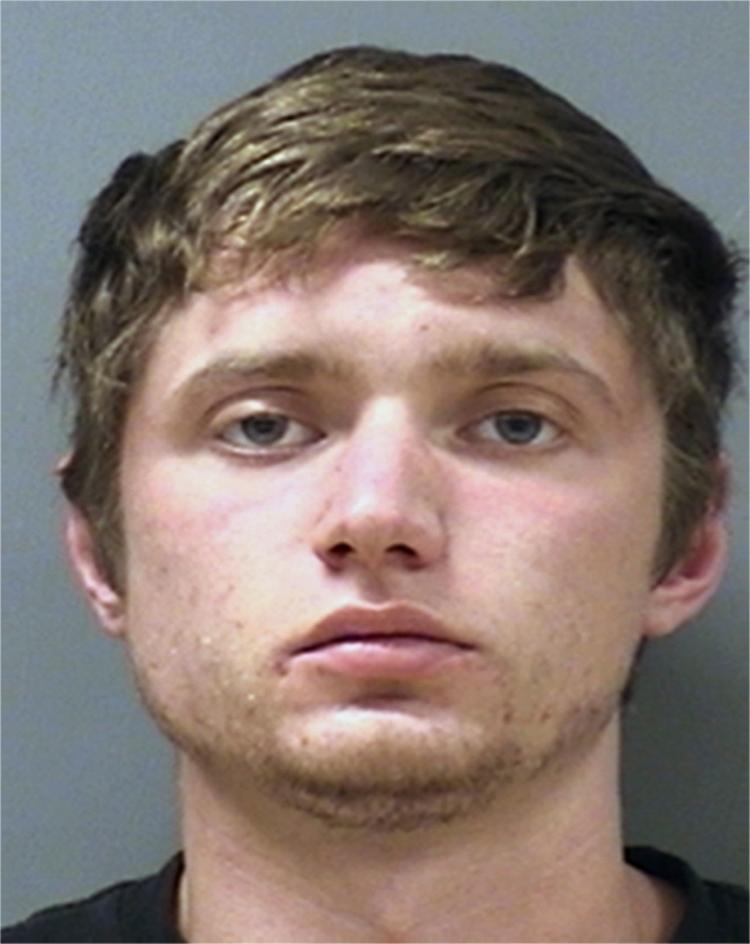 Colten R. Treu, 22, is charged in Chippewa County Court with four counts of homicide by intoxicated use of a vehicle, four counts of hit and run-involving death, and one count each of hit and run-causing great bodily harm, intentionally abusing hazardous materials and bail jumping.
Treu is accused of huffing from an aerosol canister on Nov. 3, then crashing his pickup truck into members of Girl Scout Troop 3055 as they were picking up trash on Highway P in Lake Hallie, south of the Highway 29 overpass. He was arrested later that day. Treu has appeared via video from the jail for a handful of court appearances since then, but this will be his first physical appearance in court. He remains incarcerated on a $250,000 cash bond.
Treu will be present for a preliminary hearing, which serves as a mini-trial, where evidence of a crime is presented to the judge, and the judge determines if there is enough evidence to move the case toward a trial. Because numerous spectators are expected, the hearing has been moved to the largest courtroom in the Chippewa County courthouse.
Chippewa County Sheriff Jim Kowalczyk urged people to think about their attire and what they need on them, as the metal detectors will be at the door.
"As a rule of thumb, leave your cell phones in the car," Kowalczyk said. "If you want to make your way through the metal detector, don't bring anything with metal that will set it off. Anything you don't absolutely have to have, leave it in your vehicle."
At a sentencing last week, deputies confiscated a few weapons, including a magazine with bullets for a gun. Kowalczyk said that person had a carry-and-conceal license and claimed he wasn't aware it was on him.
"There was no ill-intent," Kowalczyk said.
Judge James Isaacson released a court order Wednesday, establishing rules for media and the general public in the courtroom.
"Spectators will not be permitted to wear clothing or display signs or any other items expressing sympathy for either the defendant or the victims in the case or items depicting the victims," the court order states.
Isaacson's order also reminds the public that no one will be allowed to enter or exit during court proceedings and that cell phones and electronic devices aren't allowed, except for the media.
Chippewa County District Attorney Wade Newell filed a statement with the court Monday saying he intends to present police and medical reports as exhibits during the hearing Friday.
The likely outcome of Friday's hearing is that Isaacson sets a future court date for an arraignment – where Treu would enter a plea – and possibly setting trial dates.
The four people killed in the crash were Jayna S. Kelley, 9, Autum A. Helgeson, 10, both of Lake Hallie, Haylee J. Hickle, 10, and her mother, Sara Jo Schneider, 32, both of the town of Lafayette.
The fifth person injured was Madalyn Zwiefelhofer; she was hospitalized for three weeks, but is back in Chippewa Falls.
The deceased girls attended Southview Elementary and Halmstad Elementary in Chippewa Falls.
It is unclear if Treu's passenger, John Stender, will also be charged. No charges have been filed at this time.
According to the criminal complaint, Treu did not stop after striking the five individuals. He drove his black Ford F-150 pickup truck to his home, put it in the garage, and placed another vehicle in front of it.
However, an officer who arrived at the scene was able to locate a "fresh fluid trail" which he followed for 1.8 miles, taking him to the garage at 1060 Joseph St., to an apartment shared by Stender and Treu. The truck had "significant front-end damage, with weeds observed stuck in the front bumper," the criminal complaint states.
Treu and Stender were not at the house when officers arrived, but they each later turned themselves in that day.
Treu has one drunk-driving conviction from 2014, plus a Sept. 30 incident in Rusk County, where he drove into a ditch and rolled his vehicle. Officers did a field sobriety test after the crash and noticed his impairment. He is charged in Rusk County with possession of meth, marijuana, drug paraphernalia, and operating with restricted controlled substance.
Get local news delivered to your inbox!
Subscribe to our Daily Headlines newsletter.