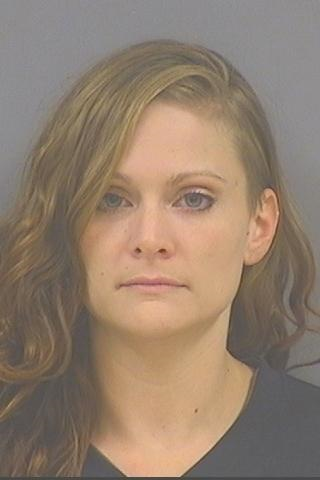 Two Chippewa Falls residents have been arrested after police located several stolen cars on their property.
Shauna Dommer, 37, and Jerimie Kelling, 40, both of 617 Grant Court, were both taken into custody, according to a press release on the Chippewa Falls Police Department's Facebook page.
According to the police department's release, one of the night shift officers observed a BMW at 10:50 p.m. Saturday that was partially blocking a driveway on Grant Court on the south side of Chippewa Falls.
The officer ran the plate and learned it was listed as stolen out of the city of Eau Claire. Officers made contact with Dommer and Kelling at that residence.
Kelling told officers the vehicle was dropped off by a friend. He had a warrant and was taken into custody by officers. Officers also saw a silver Porsche parked at the residence with no plates on it. Officers ran the vehicle identification number and learned the Porsche was listed as stolen out of Eagen, Minnesota.
Officers saw that there were even more vehicles in the backyard. Dommer refused to allow the officers permission to check those vehicles.
However, one of the officers was able to see a plate on a vehicle in the backyard, and upon running it, learned that it also was stolen.
The officers then obtained a search warrant for the residence and vehicles. Three more stolen vehicles were located in the backyard of the residence, including a GMC Sierra, an Audi and a Honda Civic.
Methamphetamine, THC and drug paraphernalia were located in the residence along with a fully loaded SKS rifle, a 9mm pistol and a large amount of ammunition. Kelling is a convicted felon and is not allowed to possess firearms.
Kelling was arrested and referred to the district attorney's office on possible charges of receiving stolen property, two counts of felon in possession of a firearm, possession of methamphetamine, possession of THC, possession of drug paraphernalia and misdemeanor bail jumping.
Dommer was referred to the district attorney's office on possible charges of possession of methamphetamine, possession of THC and possession of drug paraphernalia.
The vehicles have been or are in the process of being returned to the owners.
Investigators in the Chippewa Falls Police Department, along with the Eau Claire Police Department, are investigating the connection of these vehicles to the stolen vehicles from the Eau Claire Crossroads Auto Service earlier this month.
This investigation is still ongoing and additional charges may be possible.
Kelling was convicted in 1999 of a felony-level charge of conspiracy to manufacture and deliver drugs; he was ordered to serve 90 days in jail.
Online court records show Dommer was convicted of theft in 2014 in Dunn County Court and possession of amphetamines in Chippewa County Court.
Sign up for our Crime & Courts newsletter
Get the latest in local public safety news with this weekly email.