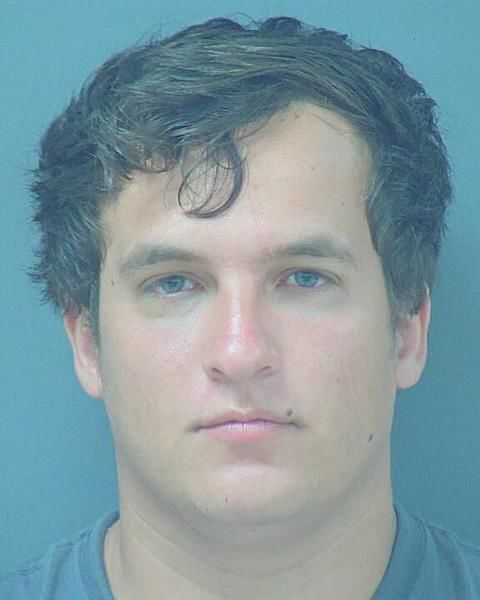 A Chippewa Falls man who sexually assaulted a 9-year-old girl multiple times during a five-month period in 2018 was sentenced Monday to serve two years in jail.
Joshua D. Terrazas, 28, 121 W. Spring St., pleaded guilty in January in Chippewa County Court to first-degree sexual assault of a child and repeated sexual assault of the same child. Terrazas also was charged with first-degree child sexual assault in November 2018 in Sauk County Court; the two cases were combined for Monday's sentencing.
According to the criminal complaint, the girl told authorities that Terrazas would sexually touch her and he forced her to sexually touch him. She said the assaults occurred multiple times between May 1 and Sept. 30, 2018. When police interviewed Terrazas, he admitted to "molesting" the girl.
Judge Steve Gibbs ordered one year in jail on each of the convictions, saying, "sexual assault of a child is a serious offense," and added the closeness he has to the child is an aggravating factor.
"You need to feel the pain this little girl has felt," Gibbs told Terrazas.
Gibbs ordered 10 years in prison and six years of extended supervision, but he made that imposed-and-stayed.
Gibbs told Terrazas that sentence is a "hammer" hanging over his head, and he would automatically go to prison if he violated terms of his probation. Gibbs noted the offenses were for sexual touching; if it had involved sexual penetration, he would have ordered the 10-year-prison sentence.
Chippewa County District Attorney Wade Newell sought the 10-year prison sentence. He said in interviews with police, Terrazas told them the girl initiated the sexual contact.
"He is not owning up to what really occurred here," Newell told Gibbs. "He essentially blames outside forces, which he has no control of. He doesn't want to fully acknowledge what his problems are."
Newell said the assaults will have a negative impact on the girl for years to come.
"No young girl should have to undergo that," Newell said. "We need to hold him accountable for his actions."
The Sauk County Court case involves the same girl, Newell added.
Newell expressed concerns that Terrazas wouldn't cooperate with the probation agent, based on his unwillingness to participate in prior meetings.
Defense attorney Kirby Harless asked for one year in jail and probation, noting that several of Terrazas' family members were in attendance, showing their support.
Terrazas apologized before he was sentenced.
"I'm just trying to go forward with life," Terrazas said. "I do feel bad about what I did, and I do wish I could take it back."
Dr. Lakshmi Subramanian testified that she does psycho-sexual evaluations at Sand Ridge Secure Treatment Center, and after meeting with Terrazas, determined the likelihood he would re-offend was low.
"He has charges that are extremely serious," Subramanian said.
However, the model that Subramanian uses indicates he isn't likely to offend again. She recommended no incarceration, with treatment in the community.
"He needs treatment, and he must take it seriously," she said.
Newell rejected her argument, saying that a year in jail and probation doesn't hold Terrazas accountable and diminishes the seriousness of the crime.
Sign up for our Crime & Courts newsletter
Get the latest in local public safety news with this weekly email.