A Chippewa Falls man who was operating a drug house has been sentenced to serve five years in prison
David W. York-Kruchten, 34, pleaded no contest last month in Chippewa County Court to manufacturing or delivering amphetamines. On Thursday, Judge Steve Cray ordered the prison sentence, along with five years of extended supervision.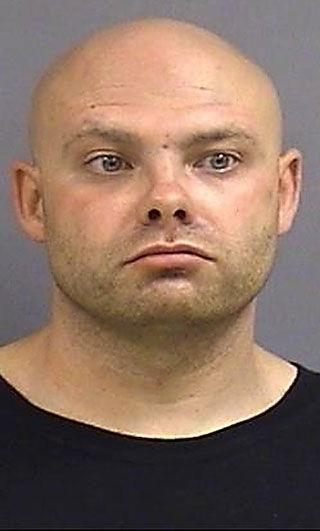 Chippewa County District Attorney Wade Newell was pleased with the lengthy sentence on the drug case.
"It's important that drug manufacturers and deliverers, who are a danger to the community, are held accountable in a significant way," Newell said Friday.
The West Central Drug Task Force performed a search home of York-Kruchten's home on Sept. 6, 2016.
According to the criminal complaint, a confidential informant purchased 53 grams of meth from York-Kruchten in his garage Sept. 2, 2016. The informant was wearing surveillance equipment, which showed the drug sale take place.
Officers obtained a search warrant, which was conducted four days later. Officers located more than 50 grams in the home, including multiple gem packs. Officers also located two handguns: a 9 mm and a 380. Also seized were meth-making items like torches and pseudo pills.
York-Kruchten was convicted of delivery of meth, heroin and cocaine in 2010 in Dunn County. He also had previously been convicted of possession of a firearm by a felon.
York-Kruchten was charged with seven other counts, such as possession of a firearm by a felon, possessing amphetamines and meth precursors and maintaining a drug trafficking place. Those counts were read-in and dismissed.