An Eau Claire man accused in a sex assault and drunken-driving case from February 2018 didn't show up for his sentencing hearing Tuesday, and a warrant was issued for his arrest.
Jason D. Lucht, 45, 4526 Hartzell Lane, pleaded no contest in Chippewa County Court in May to battery and operating while intoxicated-sixth offense. Two charges of second-degree sexual assault by use of force were read-in and dismissed.
Lucht was supposed to be sentenced Tuesday but failed to show up for court. Judge Steve Gibbs ordered a warrant for his arrest, but said it won't take effect until next Monday. A new court date was set up for next Monday.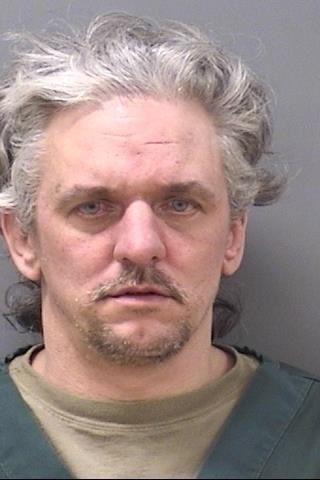 Defense attorney Fran Rivard told Gibbs that he had received an email from his client, who indicated he was interested in withdrawing his plea, but Rivard had expected Lucht to show up.
You have free articles remaining.
A pre-sentence investigation was completed after Lucht was convicted in May, but Rivard said he hadn't shared the details of the PSI — which would include a recommended time of incarceration — with Lucht.
Lucht was arrested for his sixth drunken-driving offense on Feb. 10, 2018, less than a year after he was convicted of his fifth drunken-driving offense, and less than three months after he was released from jail. Lucht was originally held on a $5,000 cash bond, but that was later converted to a signature bond.
According to the criminal complaint, a 44-year-old woman said that Lucht forcibly sexually touched her. When police later stopped his car, he exhibited signs he had been drinking. He tested for a .150 blood alcohol level.
Online court records show that Lucht was convicted of OWI-fifth offense in Sauk County in March 2017 and was ordered to serve one year in jail — with credit for time already served — and three years of probation. Sauk County Jail officials said Lucht was released Nov. 22, 2017.
Court records show that Lucht was incarcerated in the New Lisbon Correctional Institution earlier this year. Lucht was convicted in 2008 of battery to law enforcement, which is a felony, and served a year in jail on that case as well.