A Holcombe man accused of shooting and killing Robert Petit last May in Rusk County had a connected case dismissed Tuesday in Chippewa County Court.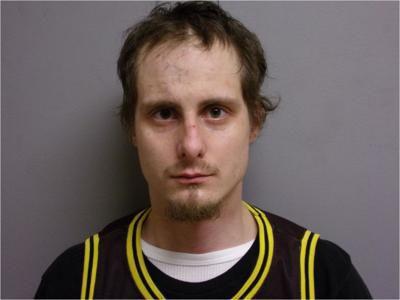 Preston D. Kraft, 32, is charged with first-degree intentional homicide in Rusk County Court. Kraft also had been charged with second-degree recklessly endangering safety and bail jumping in Chippewa County, after he reportedly fired his gun toward Petit on April 28, 2018, in the town of Ruby, northeast of Holcombe. He then reportedly shot and killed Petit on May 18.
The hearing Tuesday was supposed to be a preliminary hearing; instead, Chippewa County Assistant District Attorney Roy Gay dropped the felony charge.
"I dismissed the felony because I don't have a witness, because he is dead," Gay explained to Judge Steve Gibbs.
The bail jumping charge remains, with a court date on that matter to be set. Gibbs recommended that case continue through video conferencing rather than transfer Kraft from the Rusk County Jail.
Kraft was deemed competent to stand trial in March. He was slated to return to Rusk County Court next Tuesday, but that has been canceled as Kraft's attorney has requested a substitute judge.
Kraft has been in the custody of the Department of Health Services, and was transferred to a mental institute after a hearing last fall.
According to the criminal complaint, Petit had told police that he approached Kraft's camper on April 28 when Kraft fired a gun in the air, in his direction. Kraft reportedly told him, "If you come any closer, I am going to kill you." Petit fled the area and alerted authorities.
Three officers approached the camper but found it unoccupied. However, officers found a spent shell casing on the step outside the camper, and that was seized as evidence. No gun was located.
According to the criminal complaint in the Rusk County case, Kraft shot and killed Petit at N1796 S. Blueberry Road in the town of Willard on May 18. An officer found Petit lying in the driveway at the residence with a head injury. He was flown to Mayo Clinic Health System hospital in Eau Claire where he was pronounced dead. Kraft was arrested in Rusk County after a five-day manhunt. Officers located him after a tip he was northwest of Ladysmith.