A Jim Falls man who had multiple videos of child pornography on his phone was sentenced Friday to serve two years in prison.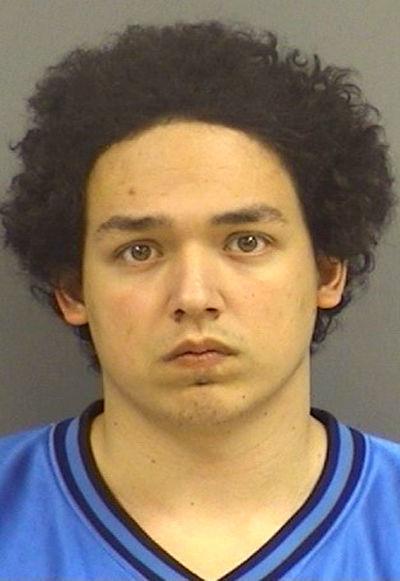 Lucas A. Lapham, 22, 13527 Highway S, pleaded no contest in December to child enticement in Chippewa County Court. Lapham was originally charged with eight counts of possessing child pornography. The criminal complaint states that Lapham's phone had multiple short videos of young children engaged in sexual acts. The videos were discovered by a technician who was working on Lapham's phone, which Lapham had turned in on a warranty claim.
Judge James Isaacson noted there were no victims in the courtroom.
"I wish they could be here; obviously they are not," Isaacson said. "The videos, in some cases, (show) toddlers. This viewing history went on for two years. In reading the narrative of what those videos depict, was very difficult. It's hard to read what is being done to those kids, and you apparently had some satisfaction of watching them."
In addition to the prison sentence, Isaacson ordered four years of extended supervision.
Chippewa County District Attorney Wade Newell said Lapham's assessment shows he had issues. A pre-sentence investigation recommends four years in prison along with three years of extended supervision. Lapham would receive treatment while confined, Newell said.
"This is a several-year process to take him from the offender he was to the safe community member we want him to be," Newell said. "But I am not willing to risk the safety of the community in that two- to three-year period of time."
Newell reiterated that these are "not victimless crimes," saying that every time someone views those videos, the children in them are re-victimized.
However, defense attorney David Field asked for probation and a conditional jail sentence, noting that Lapham hasn't violated his probation. Field questioned the PSI report, saying it doesn't take into consideration that Lapham is seeking treatment.
"He's been going for counseling for a significant amount of time," Field said. "The PSI writer is discounting the counseling he's been doing for the past year or so."
Ashley Miller, an Eau Claire psychologist who has done 20 sessions with Lapham, testified that he has been "receptive to treatment."
"He has shown progress in the sessions we've had," Miller told Isaacson. "His risk for re-offense has decreased since he began treatment."
However, Newell pointed out that Lapham has missed nearly a third of his scheduled appointments.
Lapham's mother testified, saying that her son doesn't go to places where juveniles congregate, and she doesn't believe he is a danger to the community.