A Menomonie man accused of attempted murder of a deputy sheriff is set to appear in court again in early April.
Travis A. Abbiehl appeared in the Chippewa County Court for a preliminary hearing and after determining that there was probable cause to continue with charges. Arraignment was set for 10 a.m. Wednesday, April 3 in front of Judge Steven Gibbs.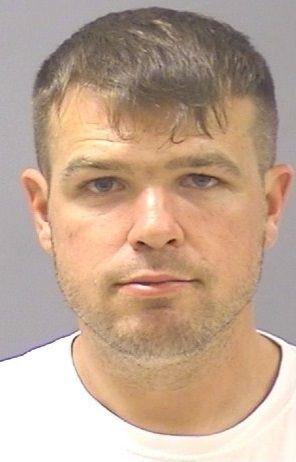 Abbiehl is charged with first-degree attempted intentional homicide for allegedly stabbing Sgt. Andrew Clark in the town of Wheaton in August 2018.
Clark is a 13-year employee of the Chippewa County Sheriff's department.
Abbiehl is also charged with battery to a law enforcement officer and substantial battery-intend bodily harm, both felonies.
He is currently held in the Chippewa County Jail.
According to testimony by Clark and the criminal complaint filed after the incident, law enforcement received a call on Aug. 25, 2018 that Abbiehl was acting disturbed.
When law enforcement arrived, Abbiehl locked himself inside his vehicle and made motions that appeared threaten to harm himself with a knife, according to Clark.
During the incident, Abbiehl — who is deaf and mute — was also using his phone and didn't attempt to leave the car.
Clark attempted to communicate with Abbiehl with the help of the man who reported it and had taken the keys from the car, and using a pen and paper.
Abbiehl was "very agitated" and displayed the knife as if he would cut his arm or stab himself in the neck, according to the complaint.
Clark said in his testimony that initially they had hoped that opening the door quickly after it was unlocked would make the knife fall from where it was in the car to the floor and they would be able to grab Abbiehl.
However, when they unlocked the doors and opened them, Abbiehl grabbed the knife.
Clark then attempted to use a Taser on Abbiehl, according to Clark's testimony, but it didn't work. Abbiehl exited the car then stabbed Clark in the shoulder prior to being arrested.