A Weyerhaeuser man has been sentenced to prison in a sexual assault case in Chippewa County.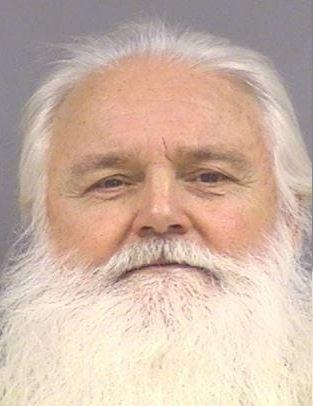 Jeffrey Larson, 61, was sentenced to six years in prison and four years of extended supervision for one count of second-degree sexual assault of a child.
Larson had previously been charged with three counts of first-degree sexual assault of a child, but pleaded guilty to a lesser charge in January.
Larson was accused of several counts of sexual assault when the victim was in early grade school.
Wade Newell, Chippewa County District Attorney, had sought the 10-year total sentence, or even a longer 12-year one with eight years of initial confinement followed by extended supervision, fitting with what he felt Larson needed for rehabilitation and what the community needs for safety.
Newell said Larson needed "intensive" counseling for many years, a feat more easily accomplished in prison.
But he also said in court documents Larson continued to blame others and the victim for the assault.
"He makes it seem like this young girl came on to him," Newell said.
He also said the lasting harm to the victim and the victim's family warranted a lengthier sentence, noting that "by all indications, this has destroyed this family."
Larson's defense attorney Roger Hillestad argued that community based rehabilitation would be fine, and sought as little as a year in jail, with half of that time including work release.
Chippewa County Court Judge Steven Cray's sentence was in line with the request of the victim and prosecution, however.
Cray said Larson's attitude also contributed to that decision.
"I don't see any genuine remorse," Cray said.
In 2014, the then teenaged victim spoke to authorities in Kane County, Ill., who contacted Chippewa County regarding two described incidents of sexual assault.
The victim told investigators Larson assaulted her in the Town of Lafayette at a cabin between when she was in second and fourth grade.
According to the complaint, in one instance, Larson touched the victim's genitals and made her touch his penis, and kissed her on the mouth in a tent outside the cabin. In a second instance Larson touched the victims butt and thigh, and the victim's sister's leg while they were in bed in the cabin.