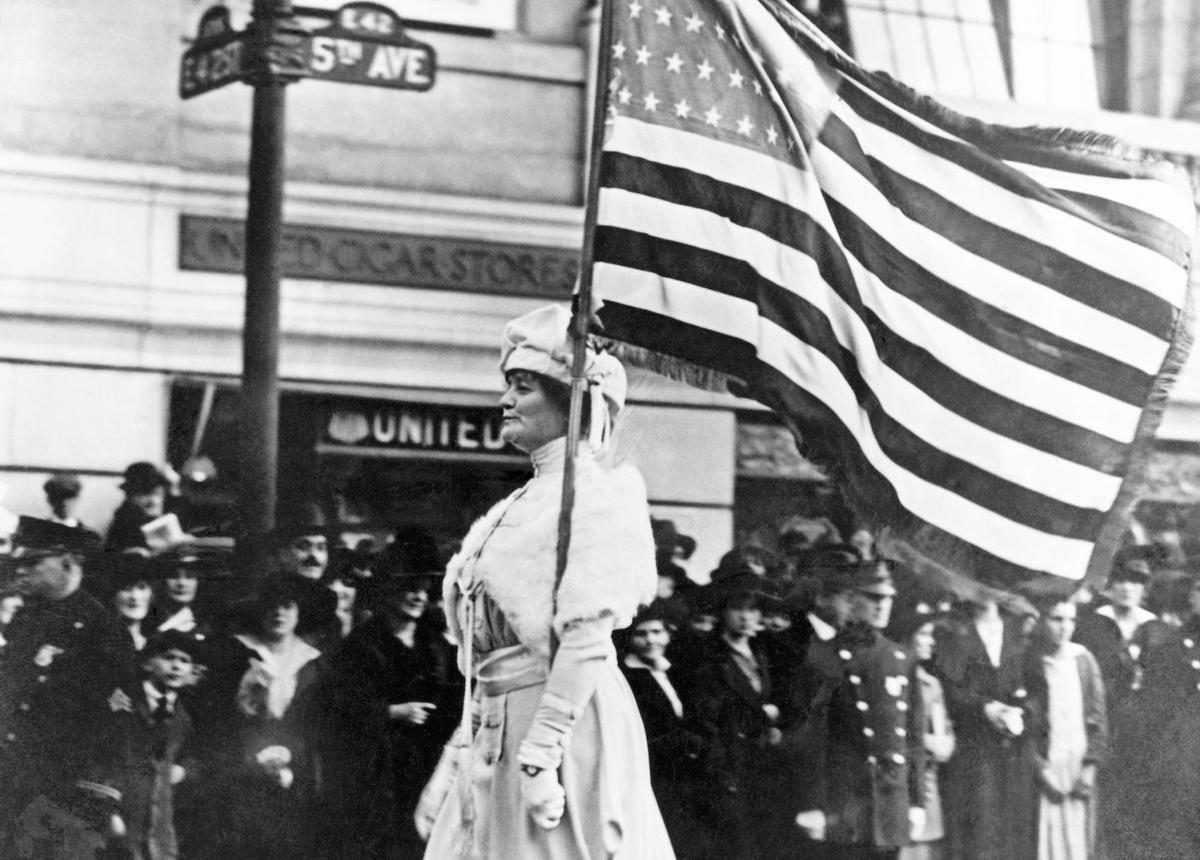 One hundred years is a big milestone, and a local group of women is coming together to celebrate the achievement.
"We are planning an anniversary party – and the party is on no matter what," Margy Hagaman, Menomonie, past president of the League of Women Voters – Greater Chippewa Valley, and chair of the celebration committee, said.
But Instead of parades, open houses and plays, the Chippewa Valley Inter-generational group planning for the 100th anniversary of the ratification of the 19th amendment granting women the right to vote, has moved to virtual events, book and movie lists and small group museum visits.
"We are so excited to collaborate with the League of Women Voters as well as the Girl Scouts of Northwestern Great Lakes and the American Association of University Women-Eau Claire to bring this exhibit to the community," said Melissa Kneeland, executive director of the Dunn County Historical Society's Rassbach Museum.
The museum, in Menomonie's Wakanda Park, is hosting the Wisconsin Historical Society's traveling display, "We Stand on their Shoulders," which celebrates the history of Wisconsin women and voting. The banner exhibit will be on display Tuesday, Aug. 4 through Saturday, Aug. 15th. The Rassbach Museum will also display artifacts from their own collection.
"It is in the spirit of collaboration, celebration and shared vision that we all worked together to create an opportunity for our community to see this exhibit, and we hope it will inspire everyone to exercise their right to vote," Kneeland said.
The exhibit explores women's suffrage and leadership before and after the ratification of the 19th Amendment. The 19th Amendment laid the groundwork to enfranchise women but did not extend voting rights to all.
A series of additional legislation between 1920 and 1982 broadened opportunities for women of all races to vote. This exhibit explores the landmark legislation, political advancements of women from 1919-1982 and the continuing conversation surrounding voting rights.
"The year 2020 marks one hundred years since some women were granted the right to vote," said Jenny Kalvaitis, coordinator of Secondary Education at the Wisconsin Historical Society. "But what a lot of people may not realize is that Wisconsin was the first state to ratify the 19th Amendment and pass a statewide Equal Rights Amendment."
The Rassbach museum is open by appointment only, in order to ensure safety of patrons and staff. Exhibits are cleaned after each tour, and face masks are required.
Tour times are available Tuesday – Sunday, 9 a.m.-5 p.m. Admission is $5 for adults, $3 for children and $12 for a family group. Museum members are free, and all visitors on Sunday are free. To schedule a visit you can call 715-232-8685 Tuesday through Friday.
Get local news delivered to your inbox!
Subscribe to our Daily Headlines newsletter.