CHIPPEWA FALLS — A Neillsville man who sexually assaulting a 14-year-old girl at a home in Chippewa Falls in September 2017 was sentenced Friday to serve two years in prison.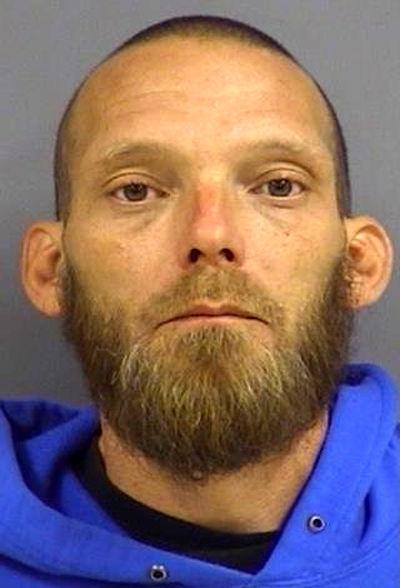 Jason D. Adams, 44, entered an Alford plea in October in Chippewa County Court to three counts of third-degree sexual assault. An Alford plea means Adams maintains his innocence but acknowledges the state has enough evidence that a jury could find him guilty. Adams was originally charged with second-degree sexual assault and repeated sexual assault of a child. Adams lived on Birch Street in Chippewa Falls at the time of the assaults.
According to the criminal complaint, the girl told authorities that she had sexual intercourse with Adams multiple times over a several-week span at a home in Chippewa Falls. The girl and several of her family members attended the sentencing but didn't speak.
Judge James Isaacson said he had problems with Adams' version of events. He said he followed the presentence investigation, but wondered if it was enough. Isaacson also ordered three years of extended supervision.
Adams apologized prior to the sentencing.
"I've been in front of you before, and it's because of the drinking," Adams said to Isaacson. "I wish I could have addressed my self-destructive behaviors before it got to this point. I am responsible for my part in this, and I'm very apologetic to everyone involved in this."
Chippewa County district attorney Wade Newell requested two years in prison and three years of extended supervision. Newell said that Adams had a right to have a trial, but he opted to enter a plea. Adams now has to accept the consequences of the charges, he said.
You have free articles remaining.
"This defendant took advantage of a troubled young girl," Newell told Isaacson. "He took advantage of her youth. It was a toxic relationship that should never have began to begin with."
Newell added: "I think he needs to own up to his before, because so far, he's taken zero accountability for this. His actions are not healthy, not appropriate."
Defense attorney Bob Thorson described her as a "troubled girl," and that Adams was drunk at the time. He says Adams maintains he doesn't know exactly what happened.
"All these intangibles just don't add up," Thorson said.
Thorson requested one year in the county jail, acknowledging that his client needs structure in his life.
Adams was convicted of theft in Chippewa County Court in 2016. He also has previously been incarcerated in Texas.