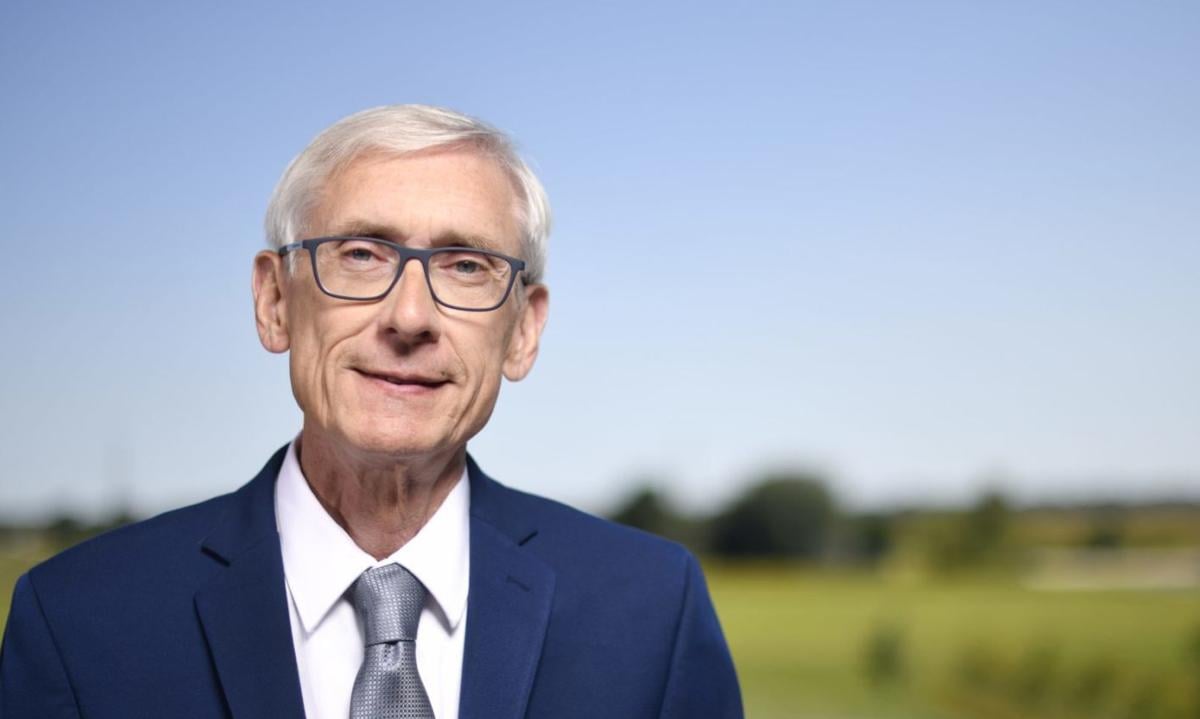 A special session on K-12 education funding called by Gov. Tony Evers Tuesday is still underway and may yield additional special-education funding throughout the state while lowering property taxes as well.
Executive Order No. 69 calls the Legislature to act on LRB-5625.
This legislation provides $79.1 million general-purpose revenue in fiscal 2021 to increase the estimated reimbursement rate for school district special-education from 30 to 34%.
The legislation also provides:
$19 million GPR in additional school-based mental health services.
An additional $3.75 million for the School-Based Mental Health Collaborations grant program.
$10.1 million to invest more in sparsity aid payments, including establishing a second tier of sparsity aid for school districts that would otherwise be eligible but have an enrollment of more than 745 pupils and provides an additional $130 million in equalization aid.
"I've always said that what's best for our kids is what's best for our state, and every kid deserves access to high-quality, public education regardless of their age, identity, background, economic status, or zip code," Evers said. "We don't have to choose between investing in our kids and reducing property taxes — we can do both. My plan recommits to our promise of two-thirds state funding for our schools and will provide $130 million in property tax relief through equalization aid. This is a no-brainer, folks. We know the bipartisan support is there, we just need elected officials to put people before politics."
You have free articles remaining.
The city of Chippewa Falls and the Chippewa Falls Area Unified School District will be directly impacted if the proposed legislation is approved, seeing nearly $1 million in additional funding.
"It's increasing the amount of money for special education dramatically," Evers said. "For example, the city of Chippewa Falls will see an $806,000 increase, and even with a school district that size that's a fair amount of money. It'll put the district in a situation where they won't have to go to referendum due to special-education costs."
Since 2011, nearly 1 million Wisconsinites have voted to raise their own property taxes for local schools, and in 2018 alone, voters approved more than $2 billion in debt and revenue increases for local schools.
Additionally, the proposal to renew the state's commitment to two-thirds funding was recommended by Republicans' own Blue Ribbon Commission on School Funding, and was supported by every Assembly Republican member in session priorities outlined last year.
Evers said calling for a special session is something he doesn't necessarily want to have to continue to do, but will continue to do so if it yields results across the aisle.
"We believe this special session is a way to get the Legislature focusing on it," Evers said. "Frankly they made it clear way back when that this session is going to be short and sweet and over as quickly as possible. There's a lot of time on the clock, so there's no reason they can't accomplish something. We feel forcing the issue on them and talking about education is the best thing for everyone. If calling special sessions actually creates good public policy, then I'm all for it."
The proposed legislation is still being considered and discussed by the Legislature.
"We don't have to choose between investing in our kids and reducing property taxes — we can do both. My plan recommits to our promise of two-thirds state funding for our schools and will provide $130 million in property tax relief through equalization aid. This is a no-brainer, folks." Gov. Tony Evers
"We don't have to choose between investing in our kids and reducing property taxes -- we can do both. My plan recommits to our promise of two-thirds state funding for our schools and will provide $130 million in property tax relief through equalization aid. This is a no-brainer, folks."

Gov. Tony Evers