Farming is integral to Wisconsin, and more challenges are facing the industry than ever before.
Gov. Tony Evers and U.S. Sen. Tammy Baldwin visited Gearing Oakdale Farms, an organic dairy farm in Merrillan, on Wednesday to tour the facility.
The event also presented an opportunity for the two government leaders to hear from farmers in the organic industry on what the state can do to assist them as farms are closing rapidly and prices remain low.
Evers said after touring many farms both before and during his time in office that he has a great appreciation for farmers in and out of the organics industry.
"Clearly farming is such a complex and difficult occupation now," Evers said. "To see how it works and how it works well, especially with the organic farmers who are a part of our state, I'm really proud of that. No matter what type of farming you're doing, you're struggling with all sorts of things, including trade wars."
The farmers in attendance had the opportunity to advocate for the positives of organic farms and monetary requirements they have to run the locations.
Evers said leading practices such as using cover crops to help keep drinking water clean have grabbed the attention of the state government, but other problems plague the state's farming community.
A recent trade war between the United States and China has forced harsh tariffs and the loss of trade opportunities throughout the country, and left products such as cheese rotting in storage facilities, unable to be sold internationally.
Evers said this is the first thing the country needs to address if the health and prosperity of the state's agricultural community is of any importance to the federal government — and President Donald Trump, specifically.
"My top priority is to convince the president not to engage in a trade war with China that directly impacts all of our farmers in the state of Wisconsin," Evers said. "Second of all, we are very interested in making sure that the industry stays strong in these really difficult times. Farming is part of a culture that we embrace in the state of Wisconsin, and when we see the families that are around us today it is good to see. We have to find ways to make sure family farms can succeed in this state."
You have free articles remaining.
Sen. Baldwin echoed the governor's remarks, adding the state is continuing to lose farms and the ongoing trade wars are only hurting Wisconsin farms and the families who run them.
"Wisconsin has been hit particularly hard by the trade wars," Baldwin said. "Our state has lost over 1,600 dairy farms since the president took office. The idea that other countries have identified products like cheese or cranberries or ginseng, things that Wisconsin is No. 1 at, for retaliatory tariffs has hit us hard. But we also have to acknowledge it's not the only reason things are tough. We have oversupply issues; we have had horrible experiences with the weather recently; and the price of milk has been low for a number of years."
During the tour, the Democrats indicated there is still hope.
Evers said the past few years farmers have been doing everything they've been asked to do, producing more product than ever and fighting to keep production costs as low as possible. He said a priority of his administration is to see low-cost health care throughout the state so farmers can take care of their families and their employees while fighting to keep the profession alive.
Evers and Baldwin have been traveling to a multitude of farms throughout the state recently to hear farmers' stories and find the best way to assist Wisconsin farms.
Baldwin said they have picked up a large number of tips and ideas on how to keep agriculture thriving in the state but said the first step to implementing them and starting down the path to recovery starts with ending the trade wars.
"Farmers work harder than anyone I know," Baldwin said. "They don't control the price they set for their product; somebody else sets that price. Usually farming families can handle ups and downs and save during the good times, but we've seen an unnaturally long period of low prices. I know a lot of people are working on solutions, but the easiest one right now would be to put an end to this trade war and reopen some of the export markets our farmers depend on."
Gov. Evers and Sen. Baldwin tour Gearing Oakdale Farms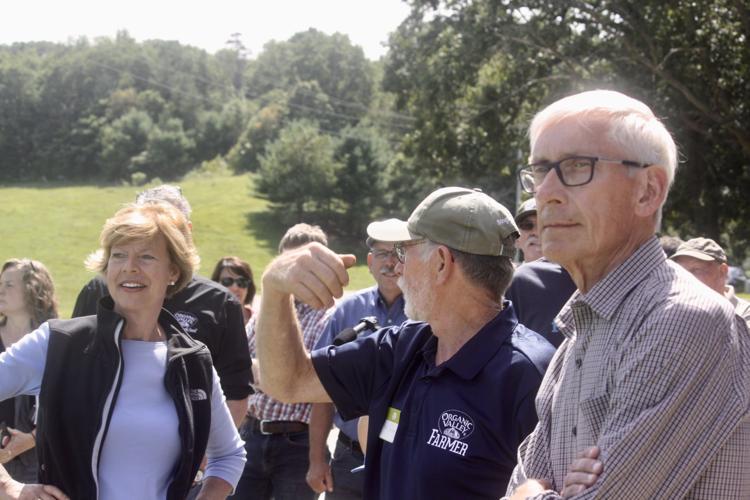 Gov. Evers and Sen. Baldwin tour Gearing Oakdale Farms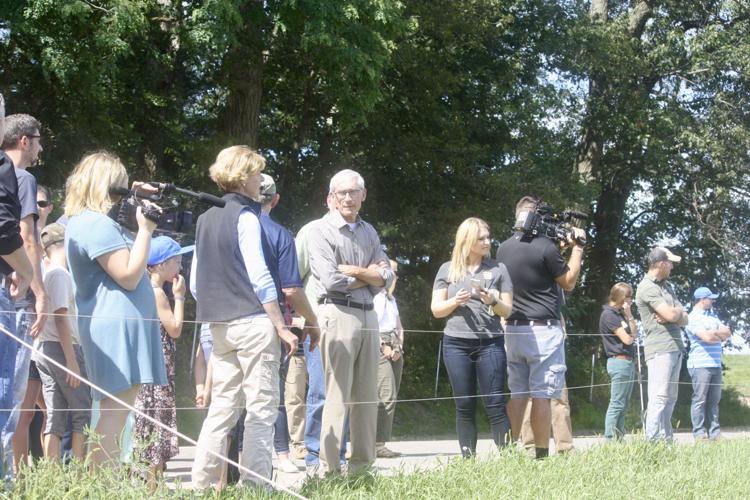 Gov. Evers and Sen. Baldwin tour Gearing Oakdale Farms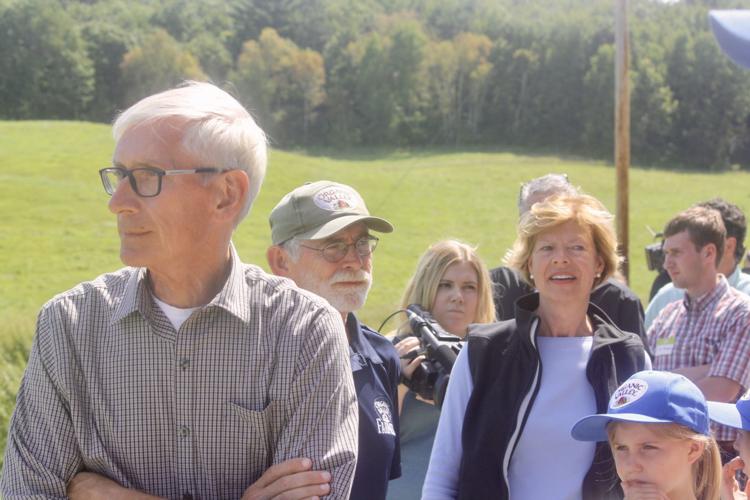 Gov. Evers and Sen. Baldwin tour Gearing Oakdale Farms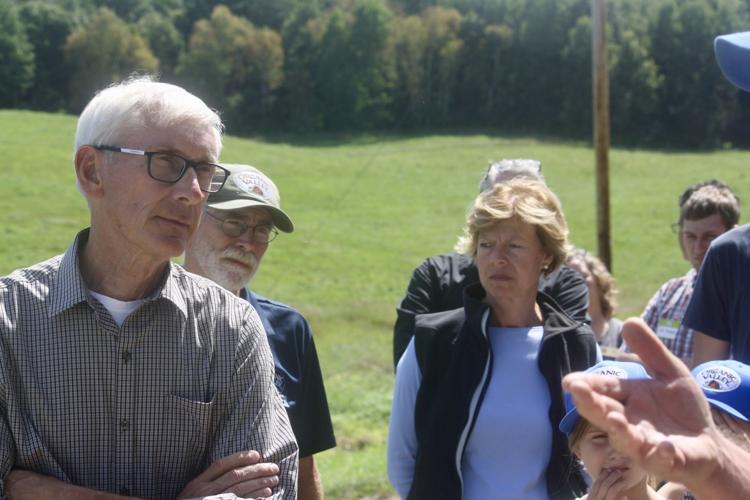 Gov. Evers and Sen. Baldwin tour Gearing Oakdale Farms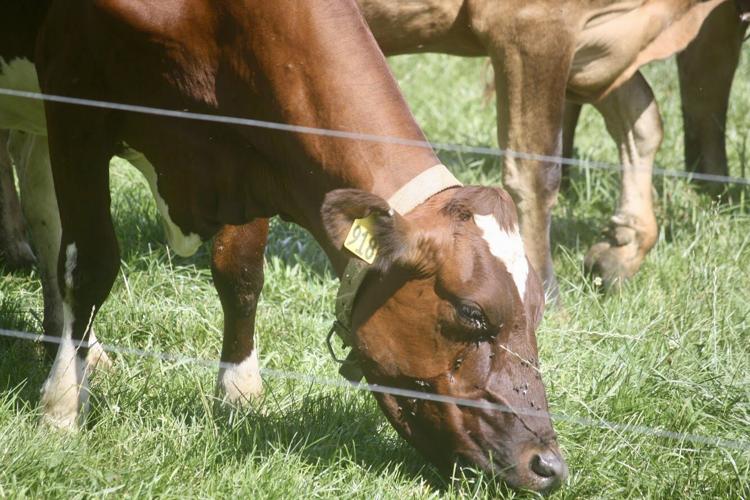 Gov. Evers and Sen. Baldwin tour Gearing Oakdale Farms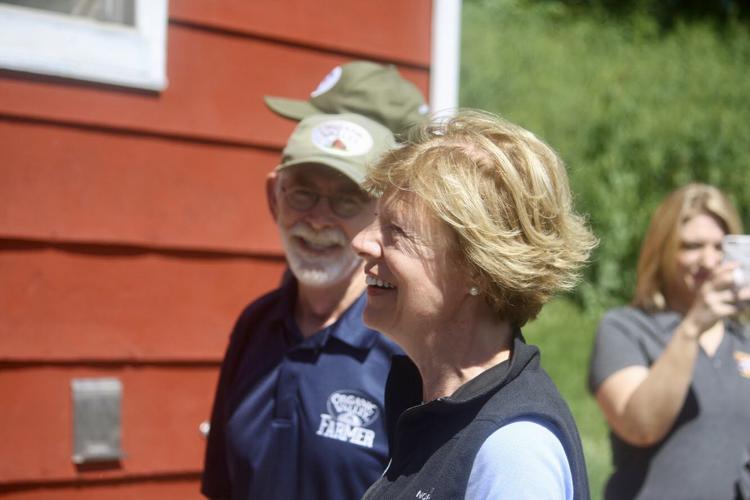 Gov. Evers and Sen. Baldwin tour Gearing Oakdale Farms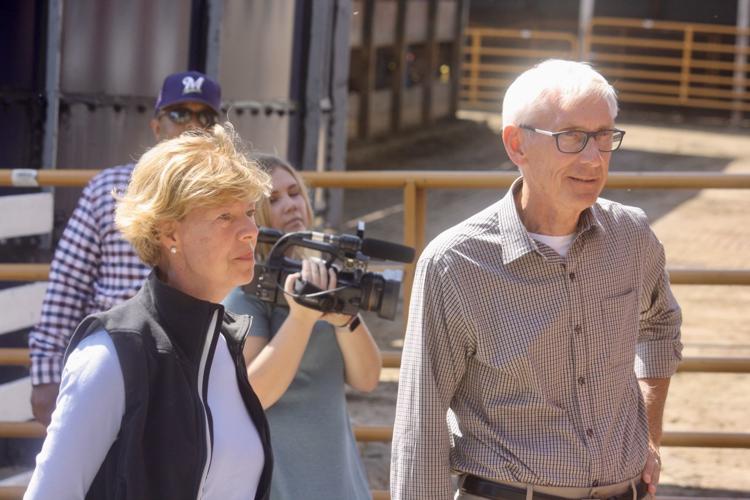 Gov. Evers and Sen. Baldwin tour Gearing Oakdale Farms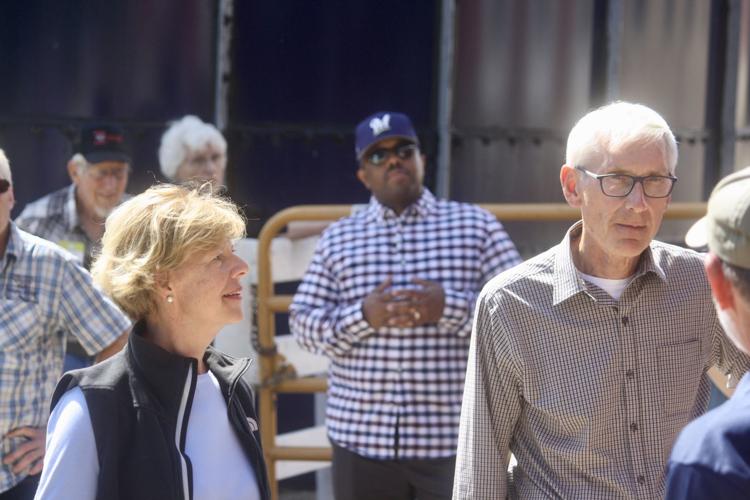 Gov. Evers and Sen. Baldwin tour Gearing Oakdale Farms